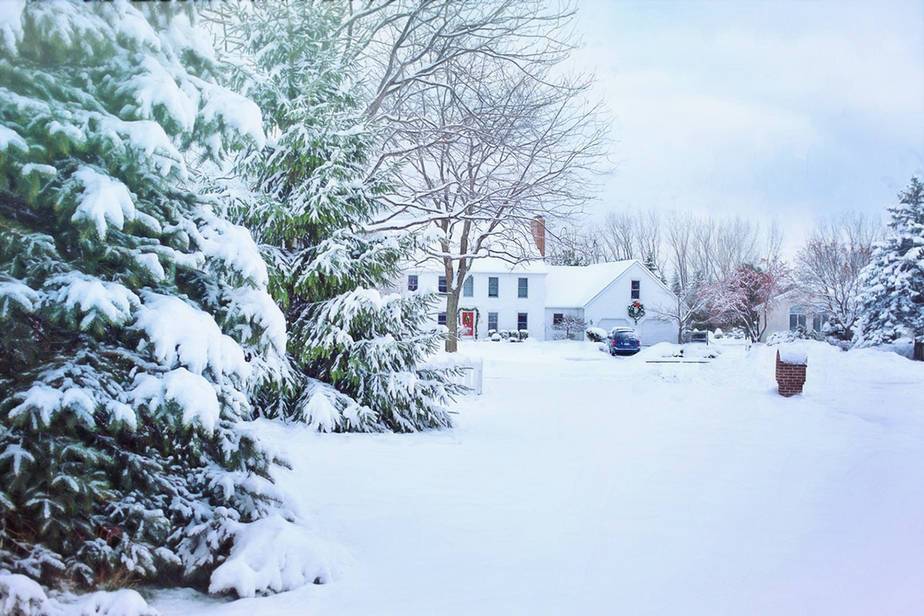 Love it or hate it, winter is fast approaching. There are many great aspects to winter such as hot chocolate and snuggling up with a good book or a crackling fire with a loved one and a good glass of red wine.
In order to protect your home during the chilly months, it is important to take a few preventative measures to ensure your home is as cozy and weatherproof as possible. Winterising your home can be relatively inexpensive and will make a huge difference to how comfortable you will be this coming winter. It could also end up saving money on your energy bills to boot. Some of the most effective home weatherproofing jobs can quite easily be accomplished by the homeowner, without the need to call in professional contractors.
What is weatherizing your home?
Weatherising involves finding air leaks and sealing them to keep precious heat inside the house during the colder months. Weatherizing also means addressing the insulation of the home to prevent heat from escaping. It refers to a systematic process of assessing the home's thermal condition and tightness and its heating/cooling system to determine the most cost-effective energy saving modifications.
The Benefits of Weatherizing Your Home
Weatherizing your home can have far-reaching benefits, not only does it increase the overall comfort in your home, but you will save money on the energy bills, and saving money is always a good thing. Here are a few simple benefits of weatherizing your home.
1. Your home will be more comfortable
If you find that your house is cold and drafty in winter, and hot in the summer, then weatherizing your home will address these issues, allowing your house and home to be as comfortable as possible.
2. Reduction in energy bills
A major benefit of weatherizing your home is the cost savings factor. On average, weatherizing your home can reduce the overall energy consumption by approximately 25 to 30 percent. The savings in monetary terms per year cannot be overlooked.
3. Cleaner air quality
The benefits of cleaner air in your home has a direct impact on the health of those within. With bad air quality, certain ailments such as allergies, asthma, headaches, sinus infection, concentration issues can be more pronounced. Improving the ventilation of your home and the blocking out of contaminants will help keep the family safe from health problems.
4. Increased durability of appliances
Overworked cooling or heating systems have a tendency to break down more often due to the increased load and can lead to costly repairs or replacements. By properly weatherizing your house, the heating or cooling appliances will work at optimum, saving you money and ensuring these appliances have a longer lifespan.
5. Environmentally friendly
Producing the energy used in our homes comes at the cost of environmental pollutants and greenhouse gases. So by weatherizing our homes, we can reduce our energy usage and the waste thereof which will have a positive impact on our environmental footprint. A weatherized home can effectively reduce greenhouse emissions by up to 2.9 tons per year on average.
6. It minimizes cleaning
Weatherizing your home by filling in the gaps and cracks not only improves the energy efficiency, you will find that it impedes dust from entering the house which will cut down on the time it takes to clean and vacuum your home.
7. Reduction in bugs and other unsavory critters
The gaps and cracks in the house are usually where most of these pests enter. By sealing off the gaps and filling the cracks, you keep out the drafts, prevent heat from escaping the house and prevent the creepy crawlies from entering.
8. Improved durability of the house
By replacing windows, insulating, caulking or weather stripping, means you are strengthening your homes overall durability. Keeping the elements out and reducing moisture build-up keeps the structural integrity of the house intact.
9. Increase property value
In today's tough economic times, home buyers are more cautious about the operating expenses for the upkeep of their home as well as the price. If you have effectively weatherized your house to be more comfortable and energy efficient you could stand to get a better asking price when it comes to selling.
Easy tips and tricks to weatherizing your house
1. Changing the furnace filters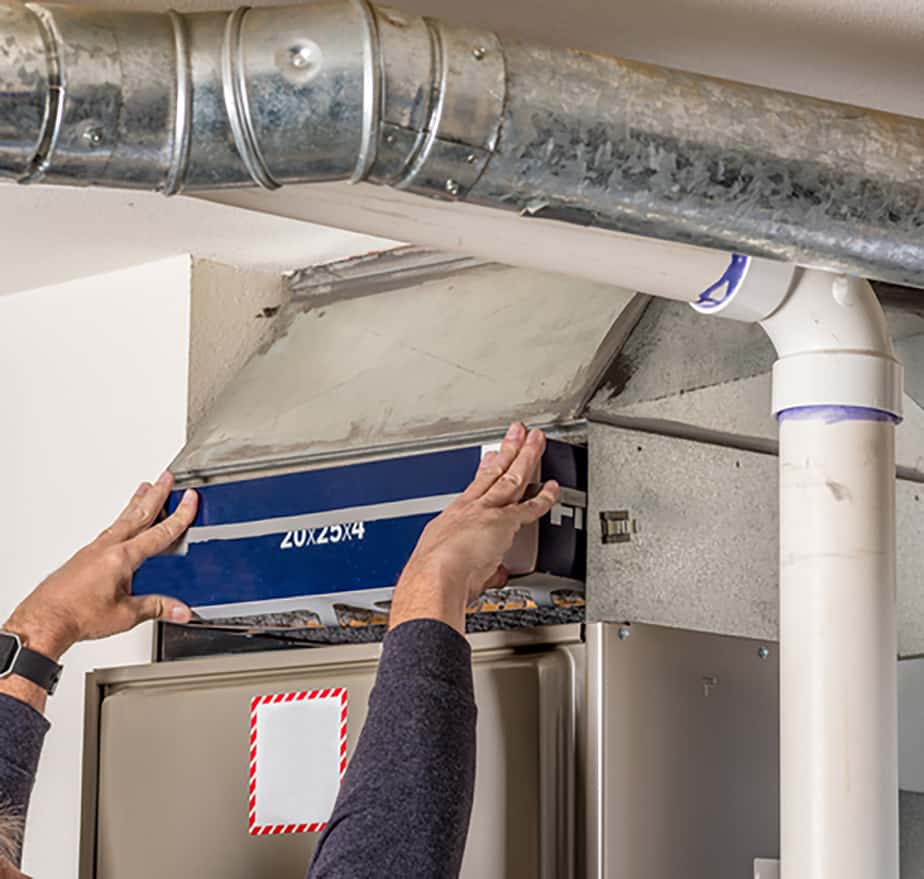 Photo credit: Plumbing Paramedics
It is important to replace or clean your furnace filters at least once a month during the heating season. Having a dirty filter restricts the airflow and increases the energy demand. Consider switching to a permanent filter which will help reduce wastage and be hassle free. Electrostatic filters trap around 80% of debris and are much more efficient at reducing bacteria, viruses, mold, and pollens that can cause irritation or illness. Another option to consider is getting a HEPA filter, but make sure it is genuine and not a "HEPA like" filter.
2. Running ceiling fans in reverse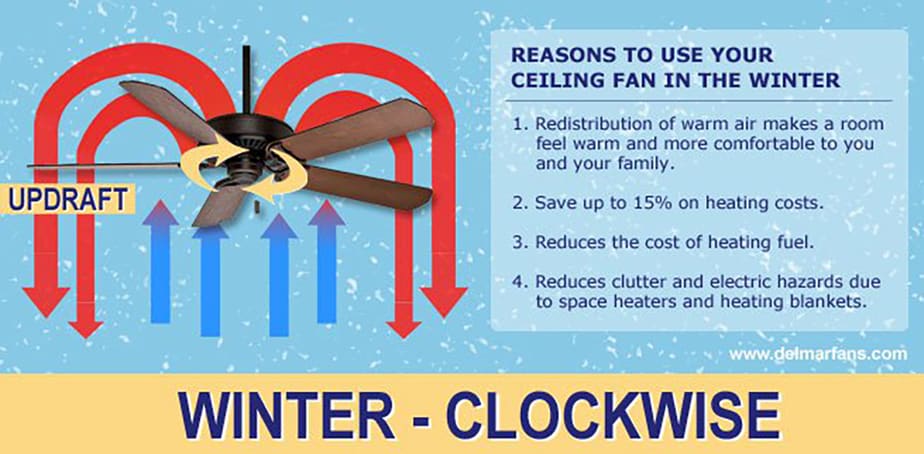 Photo credit: Del Mar Fans & Lighting
Many ceiling fans come with an often overlooked switch that reverses the direction of the blades. Normal rotation pushes the air downwards for cooling during summer, but in reverse, the blades circulate the warm air which pools near the ceiling back into the room. This can reduce heating costs by as much as 10%.
3. Seal off the Chimney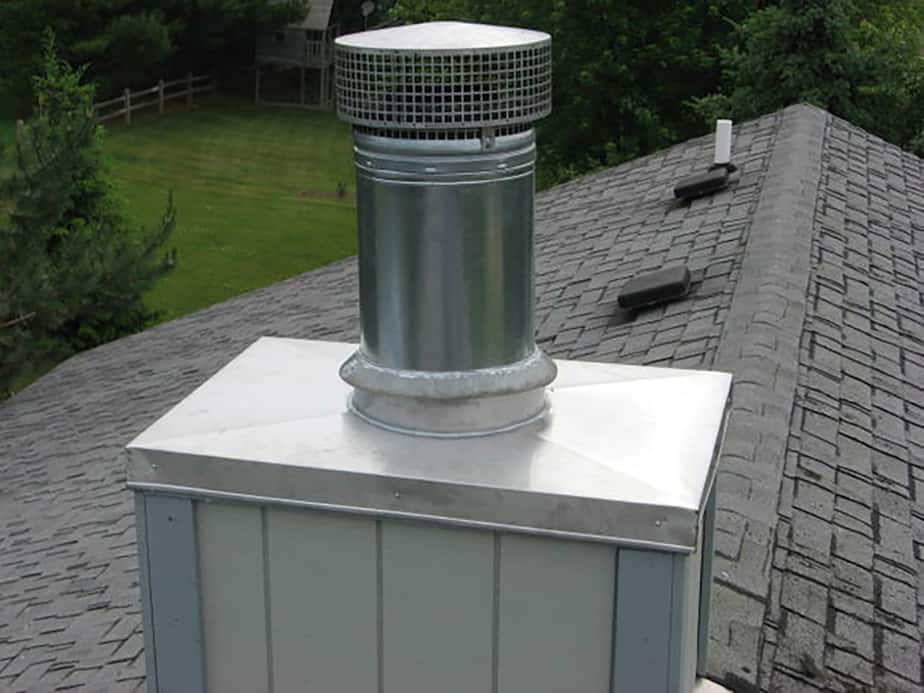 Photo credit: Instructables
Most fireplaces have dampers above the firebox that close off the flue to limit the loss of heat when it is not in use. Check the damper and make sure it is not damaged due to age or that it is stuck in the open or closed position because of fallen debris in the chimney. If you can see any major problems, it is advisable to call in a professional chimney sweep. If all is well, close up your fireplace making sure the flue is closed all the way and check for any air is coming in when it's closed. Another popular way to keep the warm air in and the cold air out is to install glass doors around the fireplace, some of these glass door kits just snap into place without the need to drill into the masonry. Another quick and simple way to seal off the chimney is with a chimney balloon. These balloons inflate to fill the hole, preventing the warm air from flowing up the chimney.
4. Clean out your gutters
Photo credit: HGTV
Clogged gutters during winter are a primary reason ice dams build up. Ice dams are ice floes that form on the roof if the gutters cannot drain properly. Typically the warm air in your house rise warming the roofing and causes the ice and snow to melt. With clogged drains, the ice lies in the gutter and builds up. It may require a bit of elbow grease, but it will pay off during the winter months.
5. Cut down dead tree limbs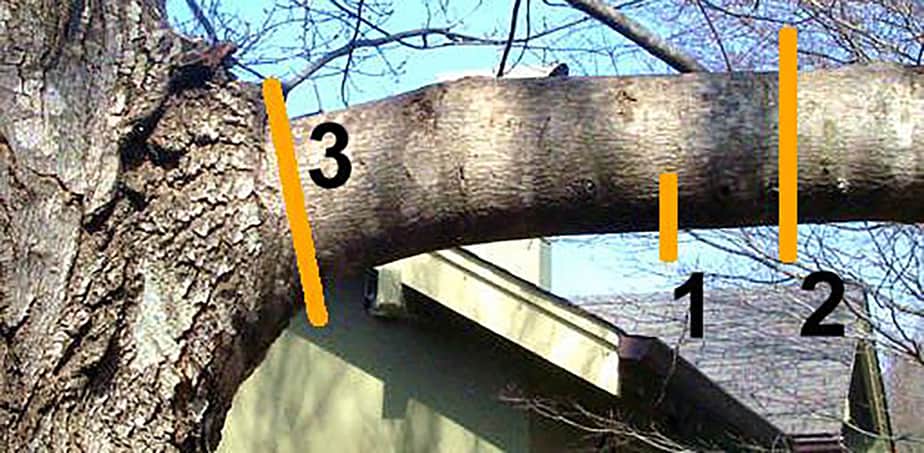 Photo credit: Today's Homeowner with Danny Lipford
Before winter sets in, it is advisable to check for any dead tree branches or limbs. Falling tree limbs or branches (even trees) can seriously damage your property i.e the roof, siding, gutters, porch railings, decks and cars, and at worst, fall on passersby. So tend to this issue as soon as possible.
6. Windbreak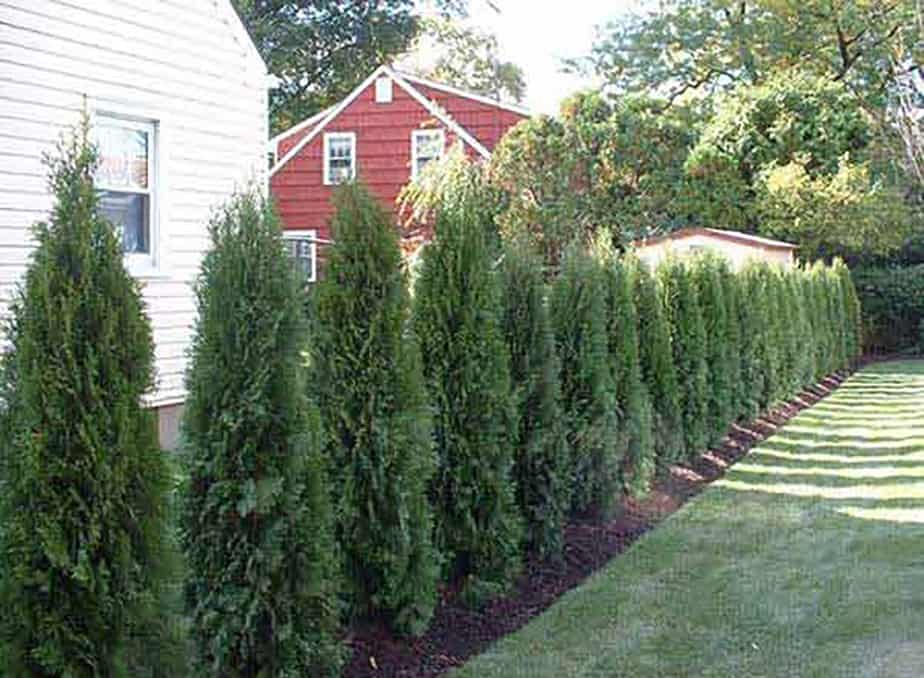 Photo credit: Woohome
A highly efficient and green way to save up to 30 percent in energy costs is to plant evergreens close to your home. At the very least consider planting a windbreak to impede those icy winds from pummelling the house during the cold winter nights.
7. Straw Bales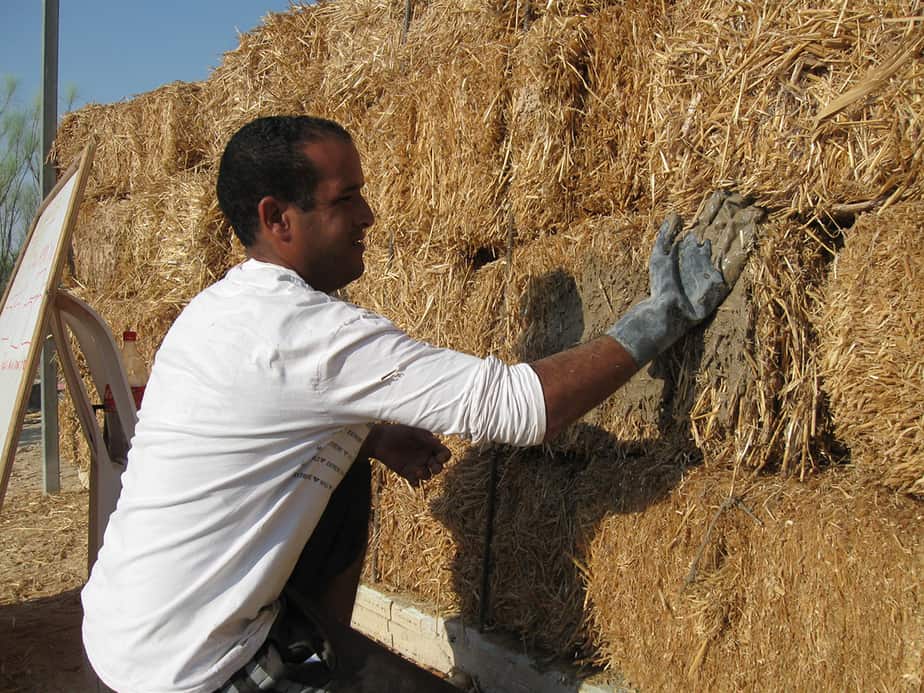 Photo credit: Center for Creative Ecology – Kibbutz Lotan
Buying straw bales to place around the foundation of the house can provide excellent insulation from the cold by blocking the cold wind and air and help keep the floors inside the house warmer.
8. Air conditioner and water lines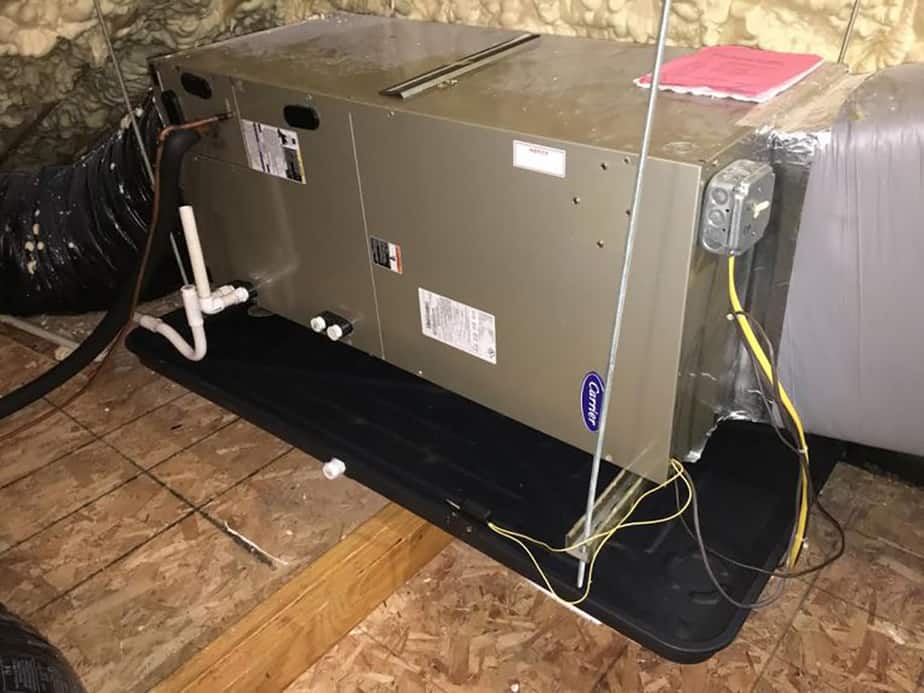 Photo credit: Vasi Refrigeration – HVAC
Drain any hoses and air conditioning pipes, making sure there is no excess water pooled in any of the appliances. If the air conditioning unit has a water shutoff valve, turn it off. Make sure any hosepipes are drained of water and stowed away in the garage. Turn off any taps outside of the house. Seal any water leaks you are aware of.
9. Reduce the temperature of water heaters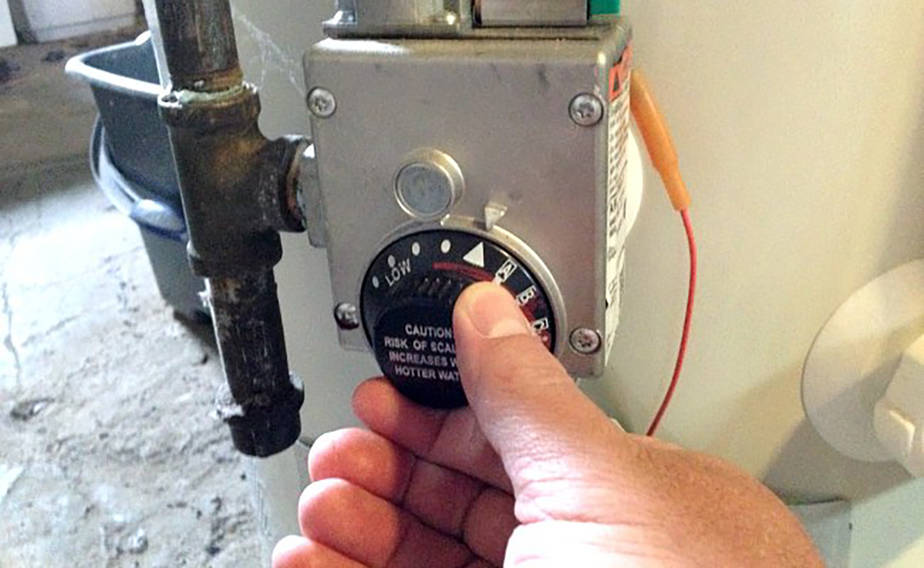 Photo credit: The Simple Dollar
Most water heaters are installed and set to 140 degrees Fahrenheit. Most households don't need the water to be that hot and it will have an impact on cost. Reducing the temperature of the water heater to anywhere around 120 degrees Fahrenheit will reduce the heating costs between 6 and 10 percent, that's quite a saving. Another possibility to reduce costs is to install solar panels for water heating as a backup.
10. Seal off those drafts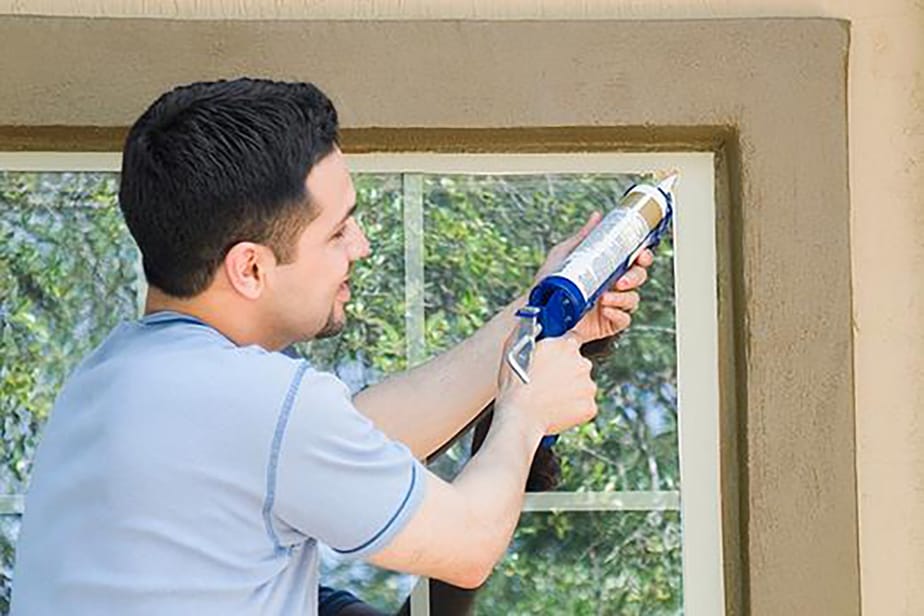 Photo credit: HouseLogic
Drafts in the house have been reported to waste up to 30% of your total energy usage. An easy way to combat the drafts is to use a draft snake. Alternatively, you can use rolled up bath towels under the drafty door or rolled up pieces of fabric.
11. Installation of storm doors and windows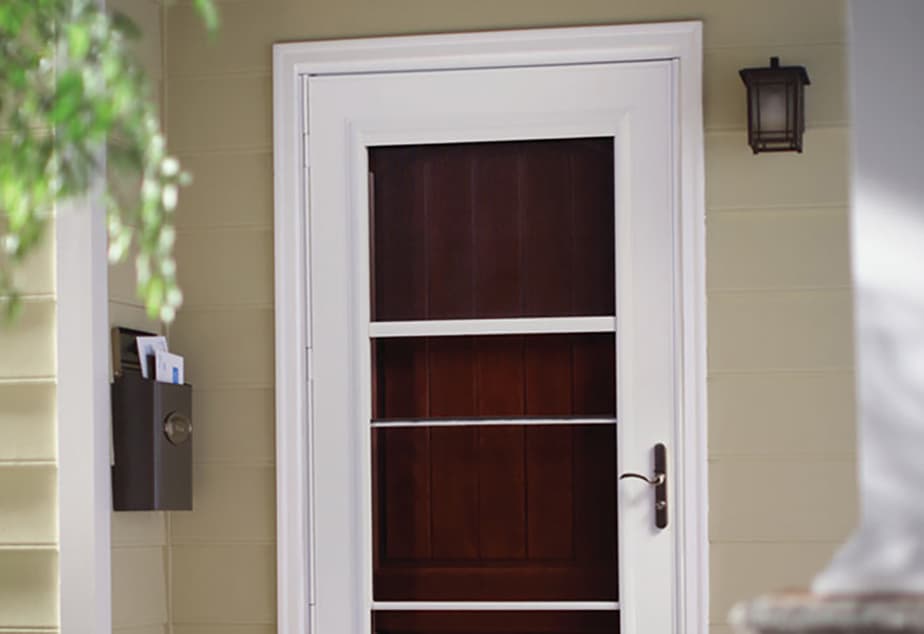 Photo credit: The Home Depot
Installing a storm door can improve energy efficiency by up to 45% by sealing of any drafts and restricting air flow. They are also good for letting in light and the ventilation of your home. A storm window can have a huge impact when the cold winds start to blow, just make sure they are securely shut.
12. Maintain your heating system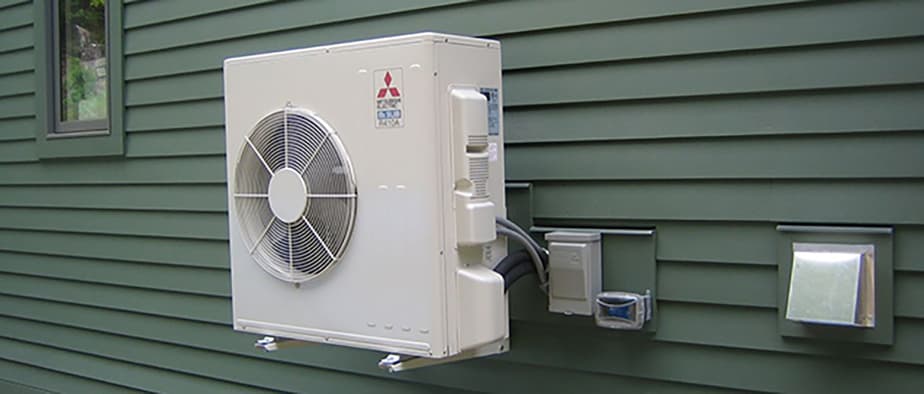 Photo credit: Bensalem Comfort
Maintaining your heating equipment helps reduce energy costs by up to 5%. Keep the furnace clean, lubricated and properly adjusted. Some manufacturers offer free or discounted inspections, take advantage of these to ensure the heating equipment is functioning at optimal output.
13. Keep an eye on the thermostat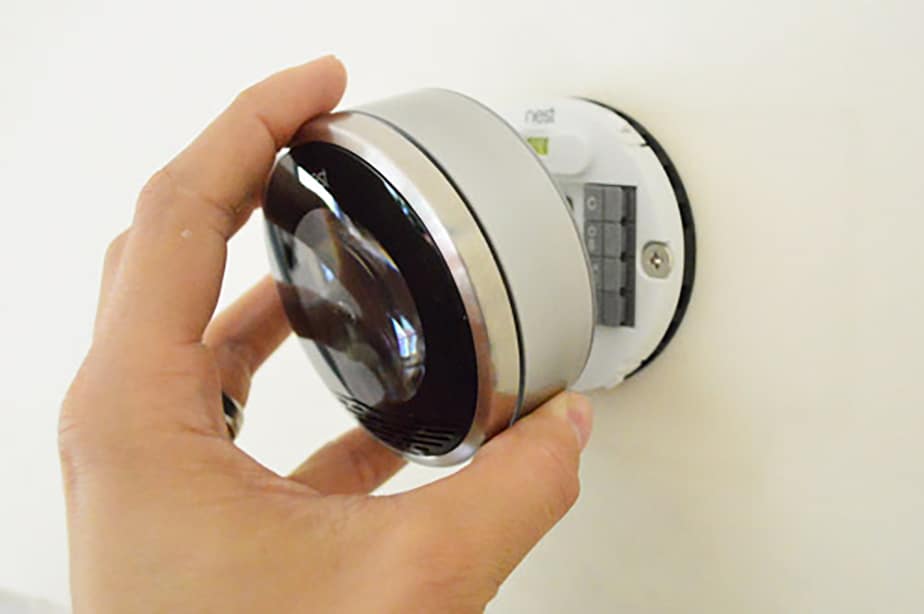 Photo credit: Young House Love
When you leave your house, it is sometimes easy to forget to turn down the thermostat. Getting into the routine of turning the thermostat down is one of the surest ways to save on energy costs. It is reported that most households spend up to 70% of their energy budgets on heating and cooling. Managed efficiently, this will save you money. Turning down the thermostat by even one degree during the season will save up to three percent on your power bill.
14. Plastic insulation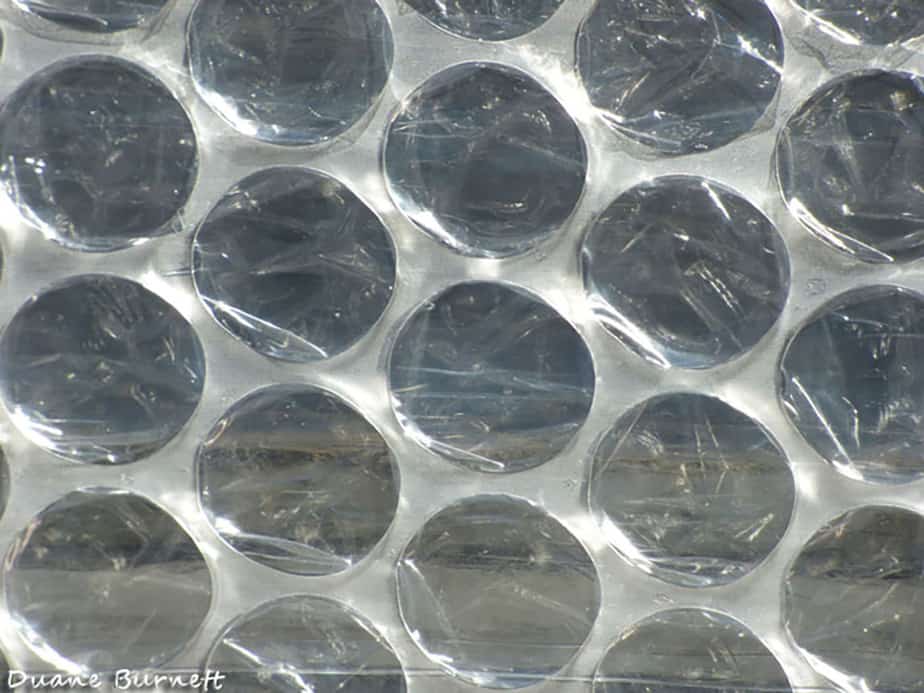 Photo credit: DuaneBurnett
Available at an affordable price from your local hardware store, window insulation kits when properly installed are nearly invisible. They add a buffer against drafts and are capable of boosting your houses ability to keep in the heat. If the insulation is, for some reason unavailable, you could also cover your windows with bubble wrap. The air in the bubbles helps to insulate quite effectively.
15. Install a power monitor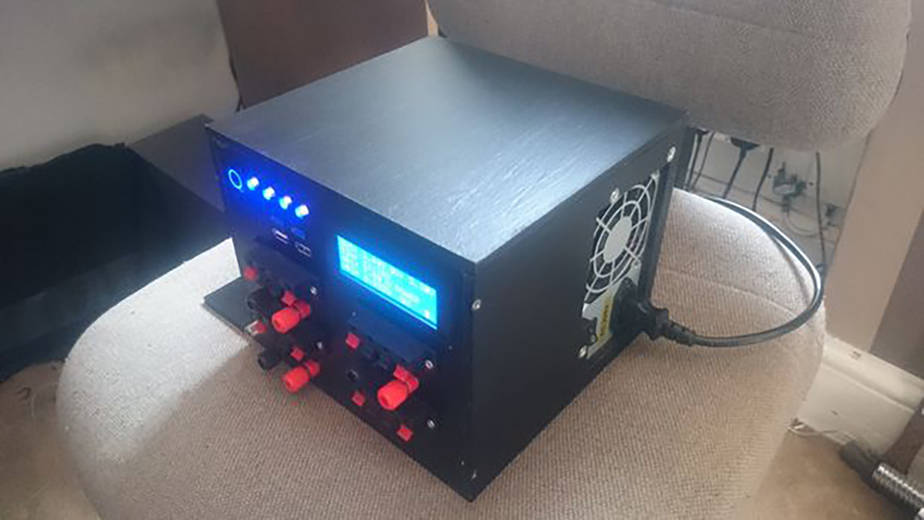 Photo credit: Instructables
Installing a power monitor will help to keep your household power usage in check. These devices monitor your usage and can help project your monthly energy bills. By monitoring your usage you can save hundreds of dollars a year by cutting down on the power consumption of your appliances by up to 20% of your total energy bill.
16. Caulking and weatherstripping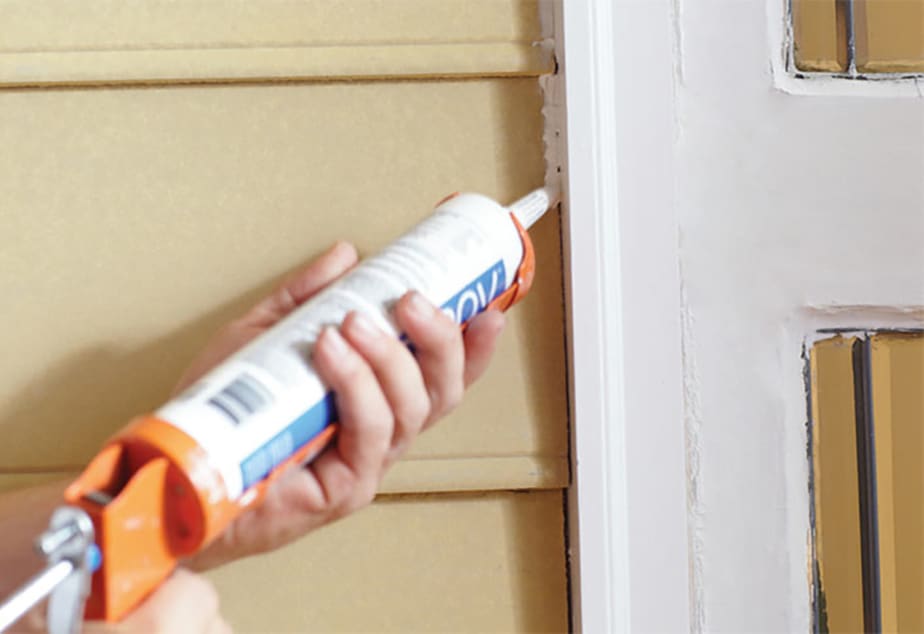 Photo credit: The Home Depot
Leaks can reduce home energy efficiency by up to 30% per year. Caulking and weatherstripping pay off. Examine areas where two different building materials meet, like corners, chimneys and where pipes and wires enter or exit and seal any gaps you find.
17. Install insulation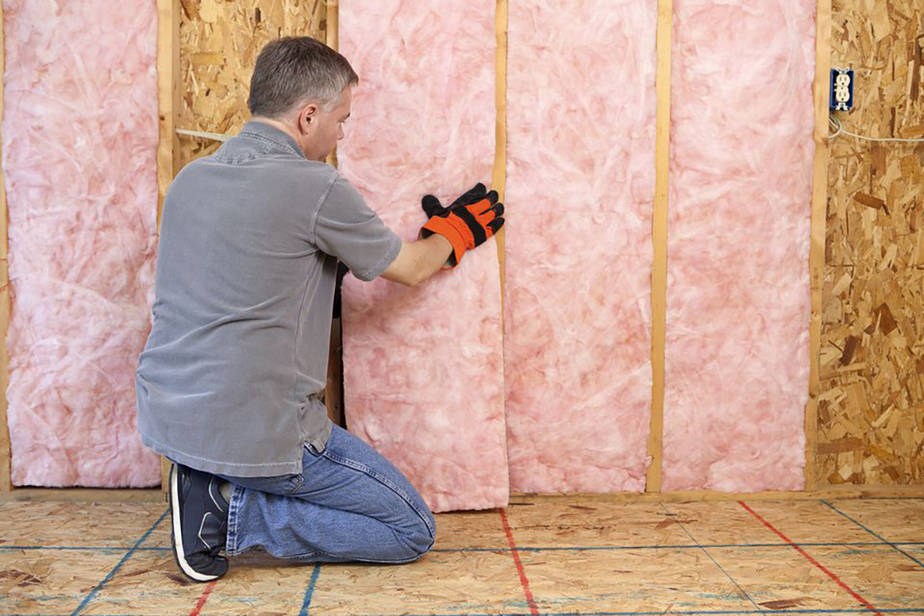 Photo credit: Home Renovations 
Insulation is one of the best ways to save energy and money. Adding insulation between walls, covering the attic floor and basement ceiling can keep the heat in and the cold out and vice versa for those hot summer months.
18. Insulate the Pipes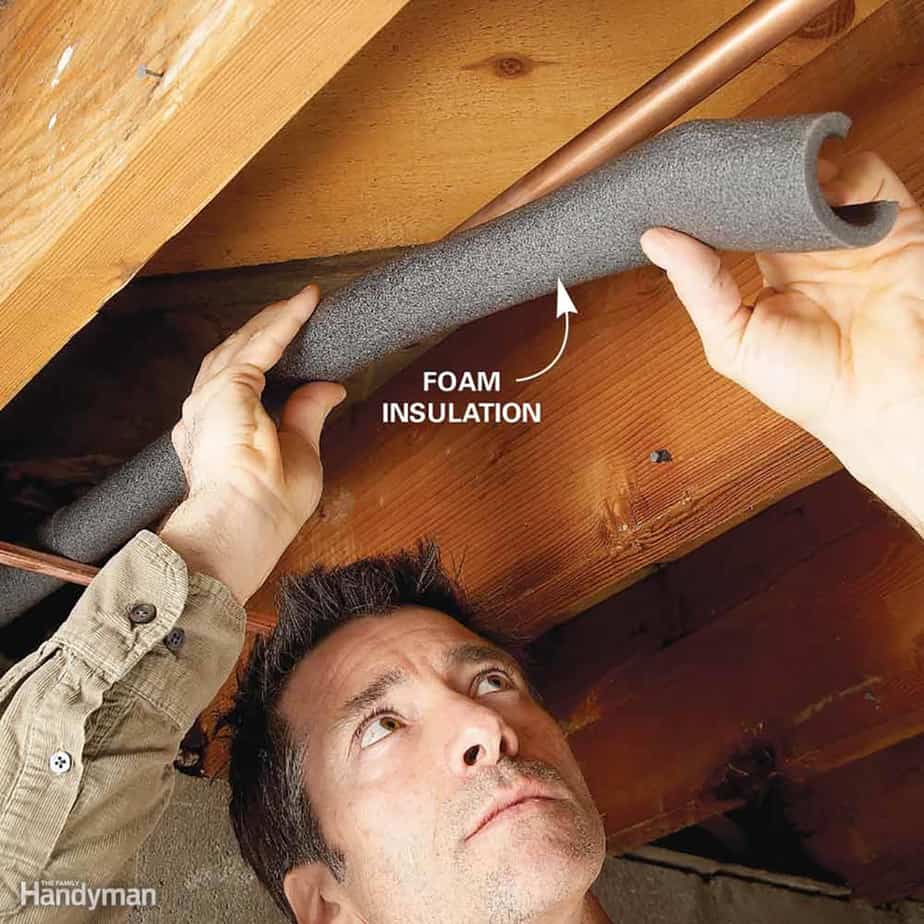 Photo credit: The Family Handyman
Insulating your pipes reduces the dissipation of heat, adding to the cost savings of getting hot water. Insulating your pipes also decreases the chance of the water pipes freezing during the cold winter nights. You can purchase pipe foam at most reputable stores. Cut the foam to size and fasten with duct tape. When choosing your pipe insulation, make sure it is rated with the highest R-value within your budget, the R-value is an indication of the foams heat retention power.
19. Seal your ducts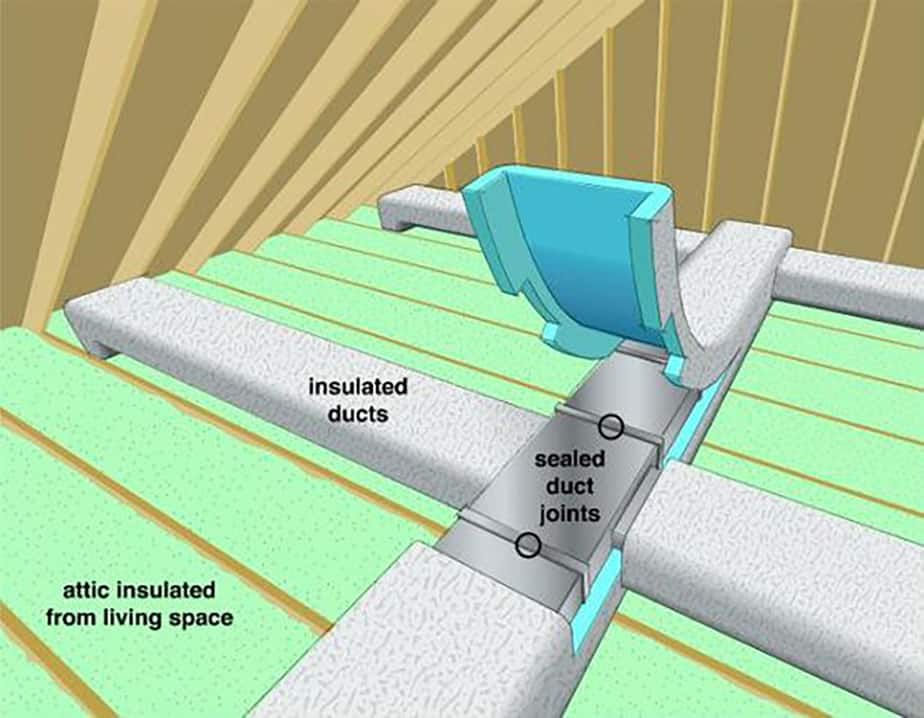 Photo credit: U.S. Department of Energy
Studies have shown that between 10 and 30 percent of heated or cooled air escapes through the ducts in the average house. Properly sealing the ducts can effectively reduce power consumption and have a savings impact on the monthly power bill, as well as better protection against pollens, molds, and dust.
20. Heater tank covers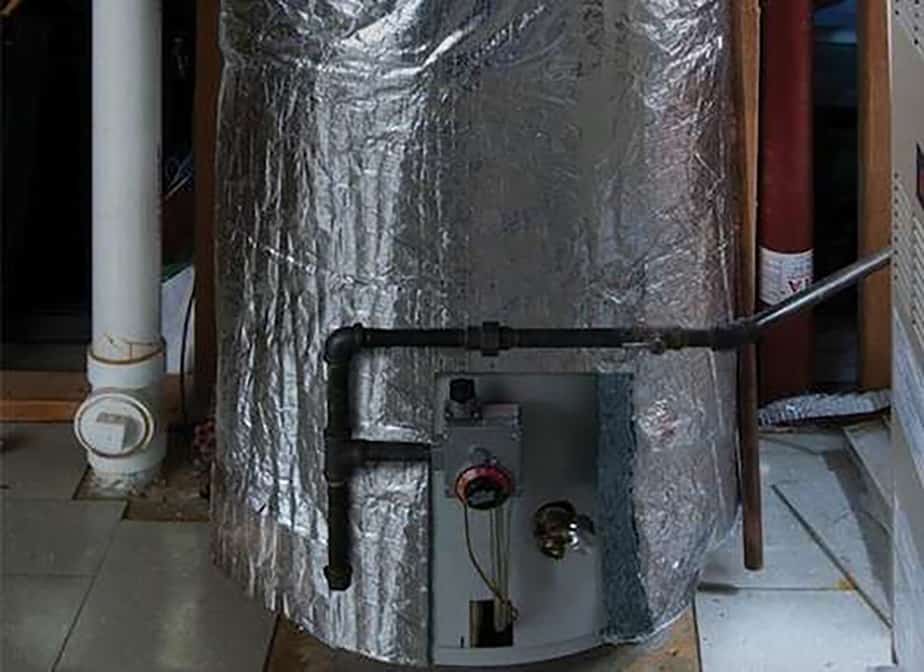 Photo credit: Bob Vila
Heater tanks are generally stored in garages or basements, these can get very cold especially in the winter months, causing the water heater to lose precious heat and add to the power bill by constantly heating up the cooled water. Covering your water tank with a heater blanket will reduce the heat loss by up to 25% and reducing the cost of heating by up to 4% or more.
21. Insulate the attic door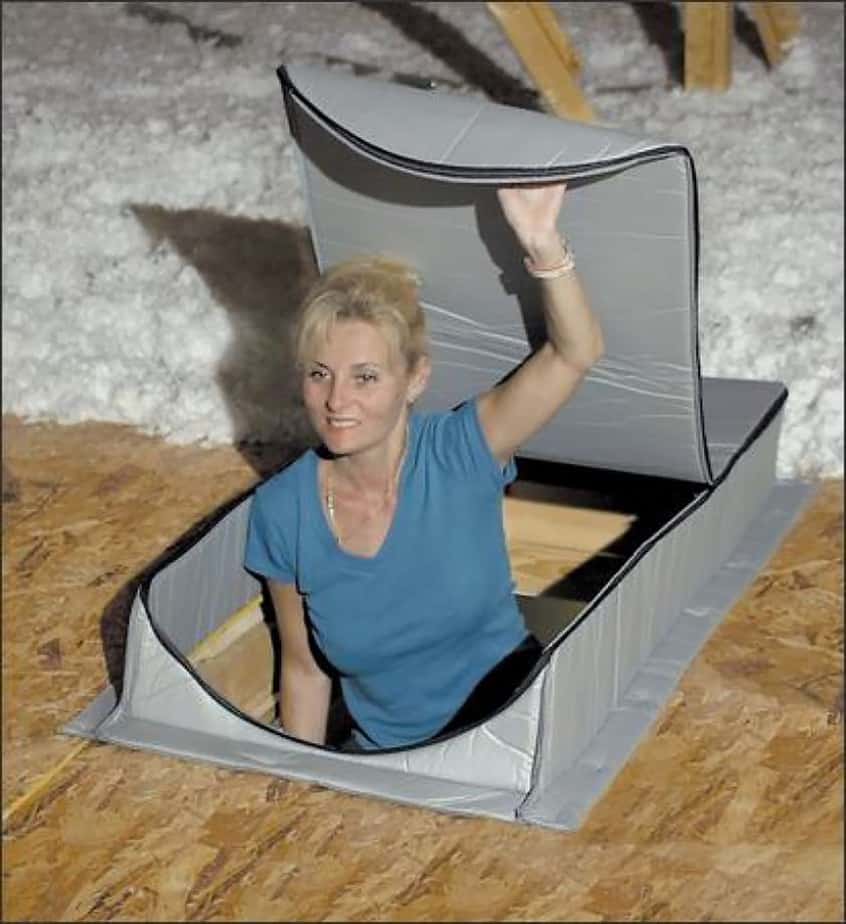 Photo credit: Seattle pi
Most attic doors are of poor design and are the main cause of energy loss all year round. Insulating your attic door will be of great benefit for heat retention. One of the most common and easiest to install is the Attic Tent available from most hardware stores.
22. Switches and power outlets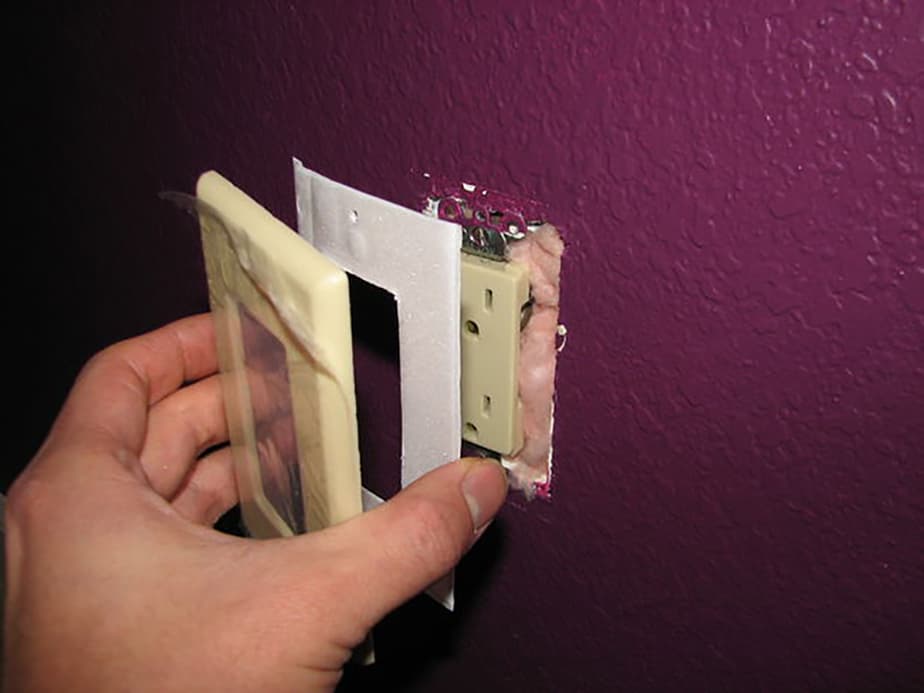 Photo credit: Instructables
Sealing switches and outlets located on the exterior walls of the house can prevent unwanted drafts and the all-important heat loss during winter.
23. Flip the Blinds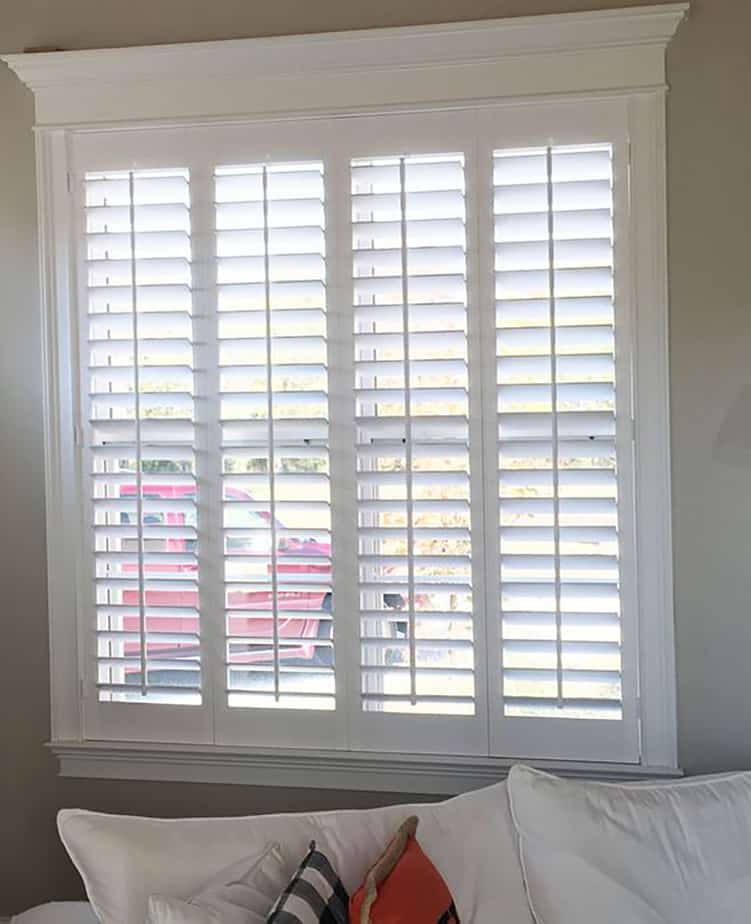 Photo credit: The Louver Shop
If you have shutters or blinds, an overlooked feature is that the slats can be flipped in the opposite direction. The slats should be positioned so that when you look at them, you can see downwards through the window. Doing this with the slats keeps the cold air close to the window and prevents the cold air from flowing into the room.
24. Heavy curtains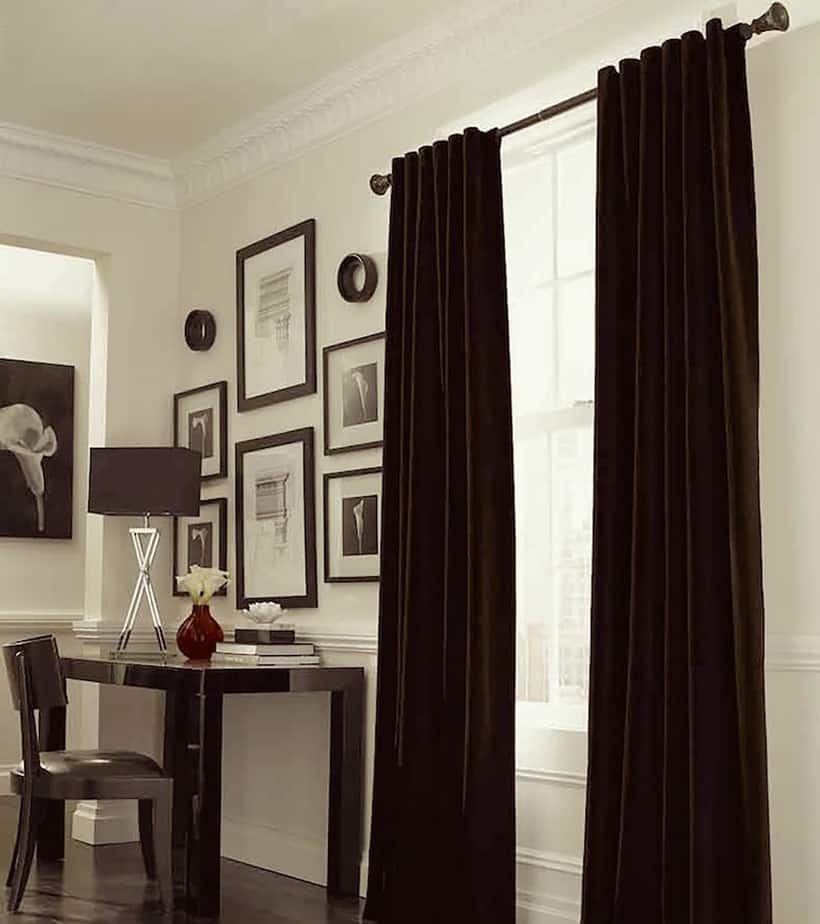 Photo credit: Laurel Bern Interiors
Another effective way to keep the heat in is to change your light summer curtains for a thicker material during winter. Keep the drapes open for the suns natural heat to warm the room during the day, and when it gets dark and the cold sets in, close them for that added insulation against the cold.
25. Wear warmer clothes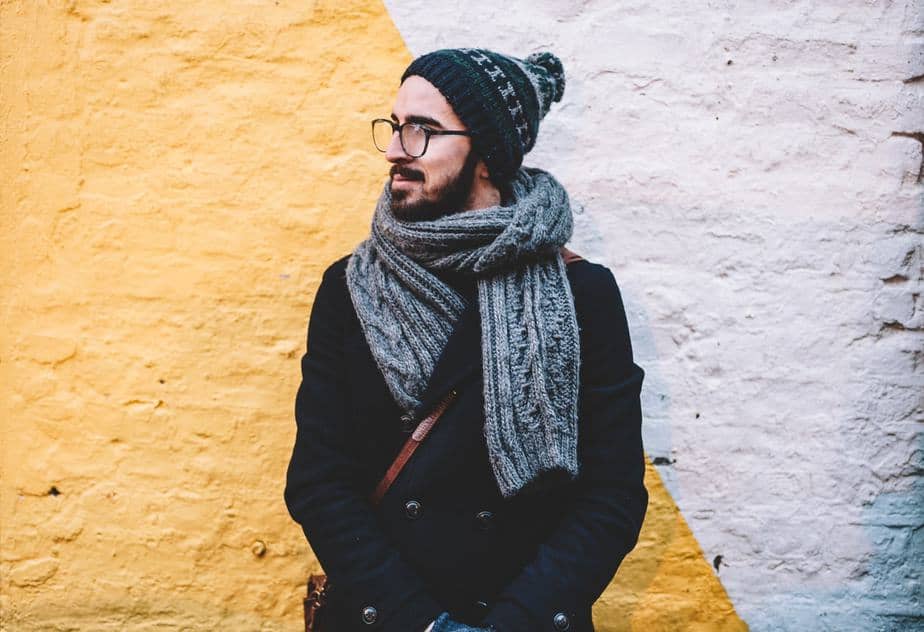 Photo credit: Clem Onojeghuo
A simple yet effective way to combat the chilly winter weather is to dress warmer. If you follow the tips to reduce your thermostat temperature to save on energy costs, putting on a sweater can increase body warmth by 2 degrees. Putting on a heavier sweater can add approximately 4 degrees. Keeping you warm and snug both inside the house and out.
26. Use an electric blanket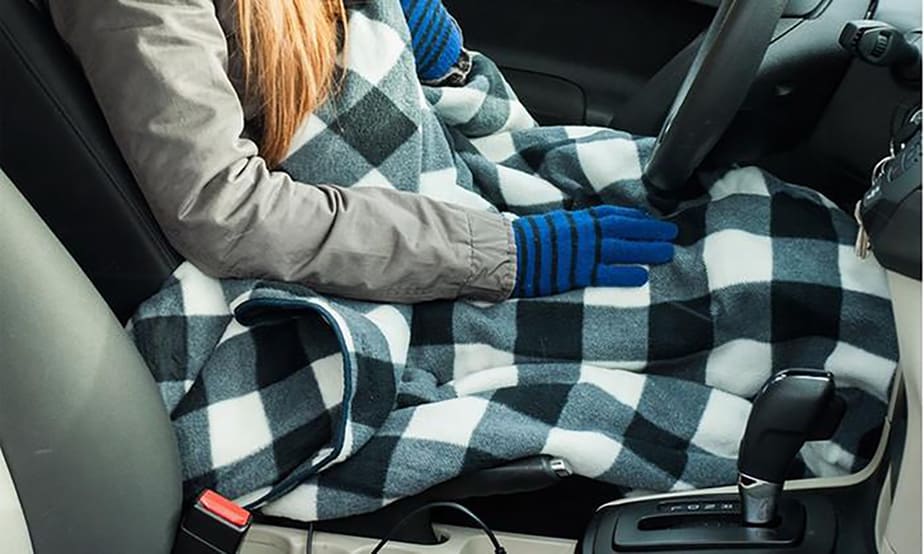 Photo credit: Carelectric Blanket
Contrary to popular belief, electric blankets do not, in fact, use a lot of energy. If you and members of the family cannot agree on a suitable room temperature, don't adjust the thermostat, rather use electric blankets so that everyone can have a cozy bed at the temperature of their own choosing. Electric blankets are safe to use at night, but a general rule of thumb is switch off the blankets if you are not in the room.
27. Space heaters
If your house does not come with an installed central heating system, you can consider a portable space heater for keeping you warm. It does pay to do your research first as not all space heaters are the same. Look for the most energy efficient ones. Avoid unvented combustion space heaters as these are prone to emitting contaminants which may be harmful to you. If you and your family tend to gather in one space like the lounge, for instance, consider a space heater. As with all sources of heat, they must be used properly. Never plug a space heater into an extension cord. Make sure that there are at least three feet of clear space around the heater, and always unplug the space heater when it is unattended to avoid the possibility of a fire.
28. Turn off any unused light bulbs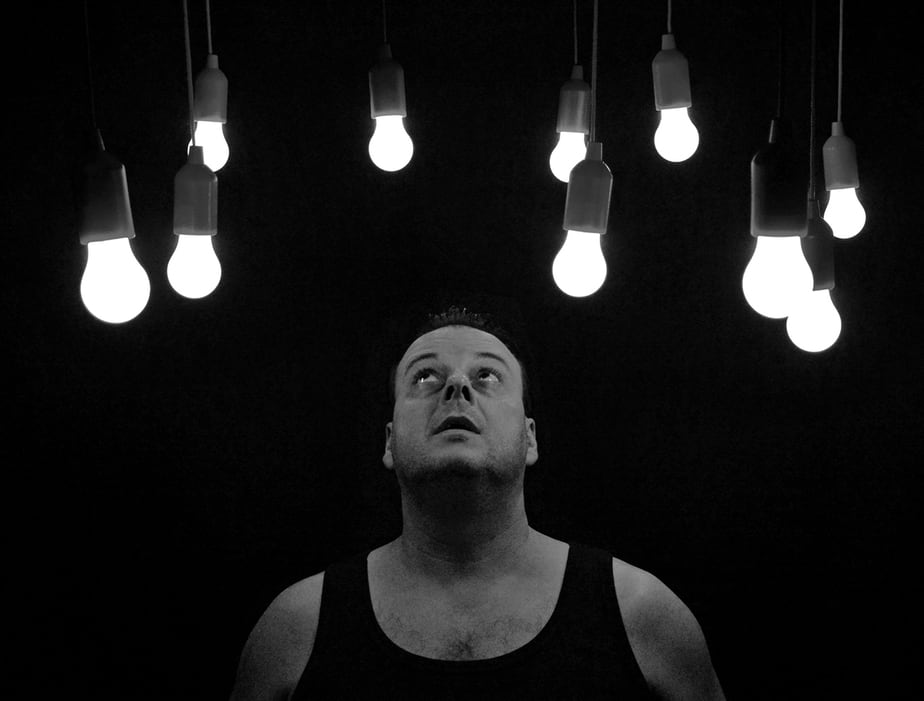 Check the rooms in your house for any light bulbs which may be on in unused rooms, this is a common occurrence and if you take into consideration that the lights can account for over 10 percent of your energy bill, ensuring unused light bulbs are off will save you money. Another tip for lightbulbs is to use 60 watts or 75-watt bulbs instead of 100 watts or higher.
29. Three tips for shoes or boots in the winter months
Nothing is worse than putting your feet into wet shoes or boots. After walking in the snow or wet conditions, these tips will help speed up the drying process.
If you have a boot/shoe tray, fill it with largeish pebbles, this will help drain the water away from the shoe or boot without them sitting in the wet puddle.
It may seem a bit weird, but, just in case you have to wear wet shoes or boots, you can insulate your feet against the wet shoe by cutting a plastic bag and fitting them over your socks to help keep your feet warm and dry.
Putting your shoes or boots near a fire or other heat source to dry can cause the material or leather to shrink. A handy way to assist in the drying process is to stuff newspaper into the shoe or boot. The newspaper is very effective at drawing out the moisture.
If all else fails
If you are unable to effectively insulate your home or there seem to be other issues which you cannot directly address, getting an energy audit is a good idea. A lot of utility companies can provide a free energy audit for your house and are more than willing to give suggestions on improvements you can make in order to winterize your home. An energy audit will tell you where losing energy and help make your home more comfortable and energy efficient.
By looking at the benefits of winterizing your home, you will not only enjoy the warmth and security of a well-insulated home, you will find that over time you will save hundreds, if not thousands of dollars on your home energy bills. Applying the tips and tricks mentioned above can be done by most handy homeowners and does not require the intervention of the professionals. Some can be applied quickly and efficiently, whilst others may cost a little more. If you plan it out over time rather than rushing, your home will soon be well protected and insulated against the coming winter cold.
Then you can really look forward to a relaxing, snug winter.