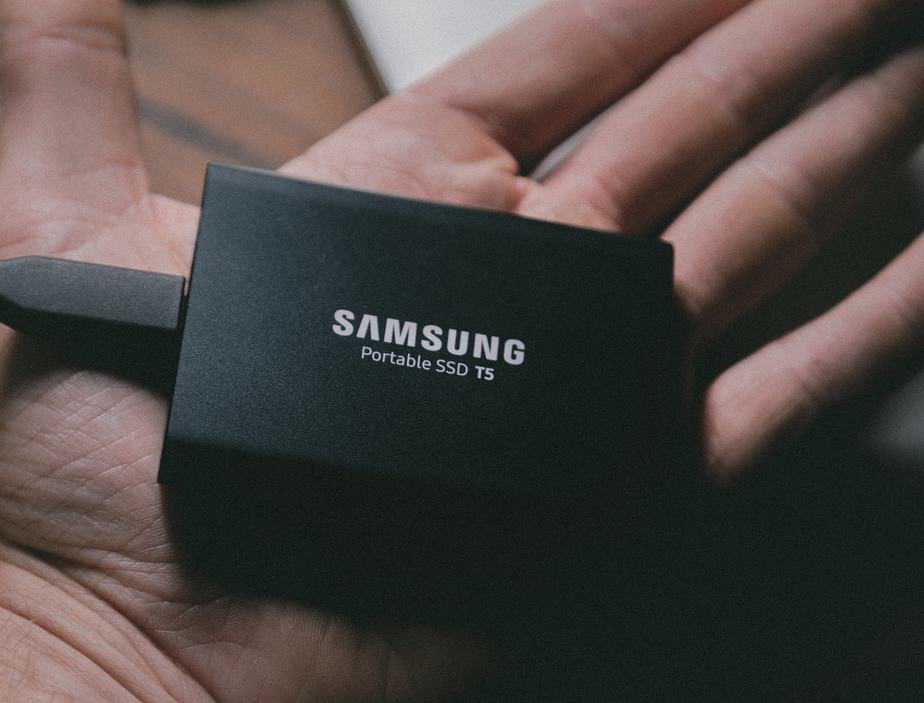 Data backup is doubtless the single most important aspect of computing. Whether you use your computer for personal use or business use, the sudden loss of data, files, photographs, reports and documents can have a devastating effect. It feels as though your entire world has come crashing down.
Fortunately, however, data backup is a relatively simple task; yet, surprisingly very few people take the time and effort to check this off of their to-do list. There are numerous options available – such as cloud storage and obviously a portable SSD. However, note – NEVER rely on the internal hard-drive of your PC; as it is the most vulnerable and unreliable. You are simply asking for trouble.
Lost or corrupt data can cost you dearly in time and money, and, depending on the work that you are involved in, it may have far-reaching consequences. Major contracts can be lost, and it can even cost you your job. And on a personal level, treasured and irreplaceable family pictures can be lost forever.
While the best solution is to use more than one method of backing up your data in order to create redundancy, a portable SSD is still the most practical and convenient. Having said that, they are, however, not bulletproof and can eventually fail. Great care should be taken when selecting one and it is often a good idea to invest in more than one.
Fortunately, thanks to Moore's law, the cost of SSDs continues to climb down with time; while the storage capacity steadily increases.
If you only have the budget for one piece of IT equipment this year, then it should be for a good SSD; as it will probably be the best investment that you can make.
What is an SSD?
Unlike traditional storage devices, such as the hard-drive in your PC, the SSD has no moving parts. They are compact and reliable with a host of features that we will cover in the next section.
Furthermore, they are also portable, which makes them extremely convenient and practical especially when traveling.
An SSD is a nonvolatile device that stores data on a solid-state flash memory. And an integrated circuit controls the semiconductors in order to arrange and store the memory.
Advantages of an SSD

There are numerous advantages to this type of storage:
No moving parts means that it is more robust and durable
It is faster
They operate silently
The power consumption is extremely low
It is portable and easy to store or carry
Does not generate heat
Not affected by magnetism
Disadvantages of an SSD:
Gigabyte for Gigabyte the SSD is more expensive
Limited maximum capacity compared to standard hard-drives.
Thus, the benefits far outweigh the negatives, and SSD drives are developing and improving at a phenomenal pace. Before long, they will likely completely replace the hard-drives as we know them today.
With such a wide range of options available, it can be a rather daunting task to select the right one for your requirements. Therefore, in order to give you some direction and enable you to make an informed decision, we have done extensive research on the options available.
We looked at the specifications, warranty, features, and reliability. We also read through countless comments and feedback from customers that have bought various models. This gives us a very honest and unbiased opinion regarding the products available.
Based on this wealth of information, we can confidently recommend the following SSDs:
SAMSUNG T3 PORTABLE SSD
The Samsung T3 may not be the newest portable storage device on the market, yet, it holds its own against some of the latest portable SSDs. And there are many portable SSDs available that the T3 could be compared to, yet, this SSD proves why Samsung is the market's leader. It is simple, yet, effective; thus, definitely a portable SSD to consider.
The design of the Samsung T3 is simple and only offers one color scheme for the housing: aluminum, coupled with matt black plastic and rounded edges – making it very comfortable to hold. This design is not only for looks; the housing has been designed and built to withstand more damage due to its shock absorbing frame around the internal parts for that extra bit of durability.
Moreover, the Samsung T3 is based on Samsung's TLC NAND technology and sees the drive using a more refined version of Samsung's MGX Controller found in the previous T1 model. The Samsung T3 is designed to take full advantage of Gen 1 SuperSpeed USB (dependent on what type of USB port the T3 is attached to). For example, if the Samsung T3 is attached to a USB port that supports UASP (USB AttachedSCSI Protocol) the performance of the drive should be capable of reaching 450MB/s read/write speeds. However, the speeds drop on the device when attached to USB 3 and USB 2 respectively.
The Samsung T3 also comes with an optional AES 256-bit hardware encryption for data protection, without any loss in the SSDs performance. The app provided by Samsung, with the SSD, is compatible with Windows, Mac and Android operating systems.
Features:
Available in 250GB/500GB/1TB/ 2TB storage capacities
Up to 450 MB/s sequential read/ write
Has a USB 3.0 interface
2.91 x 2.28 x 0.41 inches in size (7.4 x 5.8 x 1.05 cm)
Fairly lightweight, at 1.8 oz (51g)
3 Year Warranty
Pros:
Small, and lightweight with durable housing
Up to 2TB capacity
More than adequate transfer speeds; although not the fastest on the market
Has a USB-C connection
Affordable pricing
Cons:
Could benefit from more advanced software
Lacks waterproofing
SanDisk Extreme 500 portable SSD



The Sandisk Extreme 500 portable SSD is a thin and lightweight external storage drive. It is a shockproof and vibration proof drive, which features a USB 3.0 connection interface – backward compatible to USB 2.0.
Sandisk has designed the Extreme 500 to be small and sleek with a textured black housing. On the topside of the SSD is bright red SanDisk branding. The lining around the SSD provides extra padding in case it is dropped. A retractable opening protects the included USB 3.0 port from dust and debris when the drive is not in use. The SanDisk Extreme 500 also has a keychain loop opposite the USB 3.0 port, which can be used to secure the SSD drive to your keys if needed.
The drive comes with SanDisk's Secure Access Software in order to provide 128-bit AES file encryption and password protection for that added layer of protection. If you are in the market for an SSD that's highly durable, fast and fits comfortably in the palm of your hand – and won't break the bank – the SanDisk Extreme 500 is an optimal choice.
Features:
Available in 250GB/500GB/1TB storage capacities
Up to 450MB/s read and 415MB/s write capabilities
Comes with a USB 3.0 interface
2.98×2.98×0.42 inches in size (7.57×7.57×1.07 cm)
2.72 oz in weight (79g)
Comes with a three-year warranty
Pros:  
Relatively cheap for a portable SSD
Small, and lightweight with good durability
Provides high sequential transfer speeds
Cons:
Reports of the USB hub breaking
Software a little on the light side
Western Digital (WD) My Passport SSD
The WD My Passport portable SSD is smaller than most standard SSDs on the market, and is WD's first foray into external SSDs. The drive itself features a USB 3.1 Gen 2 interface utilizing a type-C connector offering transfer speeds as fast as those offered by internal SATA SSD drives.
The WD My Passport SSD's design is two-tone gunmetal and plastic built to be rugged and withstand drops from almost two meters without damaging the drive. Now that's tough! The USB port is also on the lower edge of the gunmetal housing for easy access.
Details regarding the WD My Passport SSD's internal NAND type/make and model is unavailable on the WD's webpage, however, on opening the drive you will find an M.2 SATA drive based upon the SanDisk X400 series SSD. And a Marvell 88SS1074 controller combined with SanDisks TLC NAND Chipset.
The WD My Passport also comes with a wide range of proprietary software, which includes options for easy backup, data security, and cloud syncing. The drive also offers 256-bit encryption for data stored on the drive for extra security. If, you are looking for an external SSD, which outperforms an internal HDD, then the WD My Passport SSD is highly recommended.
Features:
Available in 256GB/512GB/1 TB storage capacities
Maximum transfer rate of 515MB per second both ways
USB 3,1 Gen 2 interface
3.5×1.8×0.39 inches in size (4.5x9x1 cm)
2.5 oz in weight (73g)
Comes with a three-year warranty
Pros:
Faster than other standard USB HDDs
Extremely compact design
Lightweight
Durable build quality
Included software
Cons:
Too many pop-ups from the supplied software suite
The design may be off-putting to some
TRANSCEND ESD400 PORTABLE USB 3.0 SSD
The Transcend ESD400 is one of the smallest external SSDs available. The compact housing has a micro-B USB 3.0 cable interface and sports a single button next to it, which enables the drives preconfigured backup routine to run (One Touch Auto Backup).
The design is stylish with a diamond top finish and a black scratch-proof plastic back plate. And the transcend branding is an attractive aluminum logo. The drive is also very lightweight and comfortable in hand.
Included with the ESD400 SSD is the transcendELITE suite of enhanced storage software, for the Transcend range of JetFlash, StoreJet, and other portable SSDs in the product range. This suite provides the user with instant backups of data, along with scheduled backups and restore functions. The data encryption included provides 256-bit AES encryption for added security.
Features:
Available in 128GB/256GB/512GB/1TB storage capacities
Up to 410MB/s read and 380MB/s write capabilities
Micro-B USB 3.0 interface
3.62 x 2.44 x 0.41 inches in size (9.2 x 6.2 x 1.5 cm)
1.98 oz in weight (56g)
Three-year Limited Warranty
Pros:
Compatible with Windows and Mac
Very lightweight and easy to carry
Downloadable software suite
One-touch backup
Cons:
Reports of button not triggering backups
ADATA's SE730

The Adata SE730 is stylish and a functional portable SSD. Each end has a black plastic cover, where the left one of which can be opened to expose a USB-C 3.1 Gen 2 port and SSD activity light. The outstanding feature of the SE730 is that it is rated IP68. This means that the SSD is dustproof and waterproof as long as the port cover is properly closed. The waterproofing has limitations in that the SSD can only be submerged for an hour at a time (up to 5 feet (1,5 m)). The drive also boasts military-grade shock-proofing.
The design of the Adata is rather elegant: textured metallic housing, the top of the drive has the usual ADATA logo, and it is comparable in size and weight to the Samsung T3 portable SSD.
Out of the box, the Adata SE730 is formatted for NTFS; which means that the drive is ready to plug into any windows machine and start working. For Mac users, the drive can be easily formatted for data and storage use as well. The SE730 is also compatible with both the Linux and Android Operating systems – making it easy to backup and transfer data from various platforms and devices, such as: smartphones, tablets, computers, and so forth.
Features:
Available in 256GB/512GB storage capacities
Up to 550MB/s read and 450MB/s write capabilities
USB 3.1 Gen 2 Type-C interface
2.8 x 1.7 x 0.4 inches in size (7.2 x 4.4 x 1.2 cm)
1.1 oz in weight (33g)
Three-year warranty
Pros:
Very Good performance
Competitively priced
Water dust and shock resistant
Cons:
Does not support data encryption
Limited storage capacities available
Samsung Portable SSD T5



The Samsung T5 portable SSD shares many similarities with previous models, except in the T5's case it has a uniform metallic housing – instead of the two-tone look of the other models. The Samsung T5 comes supplied with both a USB type-A to USB Type-C cable, along with a Type-C to Type-C cable – thus, connectivity to various devices will not be an issue.
Small and slim in design, the brushed aluminum housing gives it an elegant look and feel. Easily carried in a pocket, and capable of withstanding drops from approximately five feet without damage to the SSD. The T5 also has a built-in LED that lights up blue when it is plugged into your computer when data transfer is taking place; the blue light pulses in order to indicate activity when reading and writing. When you are finished using the drive, and ready to safely remove the SSD device, the LED will turn red and pulse once, indicating safe removal.
The Samsung T5 SSD comes with an ASMediamSATA to USB bridge controller, rather than Samsung's own bridge controller. It is also coupled with a new advanced 64 layer 3D V-NAND triple level cell flash memory with support for TRIM via the UASP (USB attached SCSI) protocol. Samsung has also given the T5 SSD Dynamic Thermal Guard Protection technology; where this technology automatically monitors and controls the SSD in order to maintain the drive's optimal operating temperature to greatly reduce the risk of overheating during operation.
Out of the box, the Samsung T5 portable SSD is formatted with exFAT for use with any of the three supported operating systems. The software bundled with the T5 is a bit disappointing, as it has no backup utilities or other tools for SSD maintenance; such as erasing the SSD drive of data, or checking on the health and/or status of the SSD drive.
There is an app available for the Samsung T5 called 'SamsungPortableSSD' that allows you to check and update the T5's firmware whenever Samsung releases a new version. As it stands, the software provides the ability to password protect the SSD drive with 256-bit AES hardware encryption.
Features:
Available in 250GB/500GB/1TB/2TB storage capacities
Up to 540MB/s transfer rates
USB 3.1 Gen 2 interface
2.91 x 2.26 x 0,41 inches in size (7.4  x 5.7 x 1.5 cm)
1.8 oz in weight (51g)
Three-year limited warranty
Pros:
The Samsung T5 is a very fast SSD
Small and stylish in design
Aluminum Casing
The SSD is compact making it highly portable
Available in a range of large storage capacities
Compatible with Windows, Mac OS and Android
Cons:
A bit more on the expensive side with the more storage space you require
Very light on the bundled software apps
Final Thoughts 
Some of these SSDs have unique features, while some are more compact, and some more affordable. However, if you tend to be more on the move, you may want to look at one of the more robust options.
These are all popular portable SSDs that have received positive feedback from consumers. Thus, do yourself a favor and invest in one for convenience and peace of mind. Determine your budget, what features you need and select any one of these options. You can't go wrong!