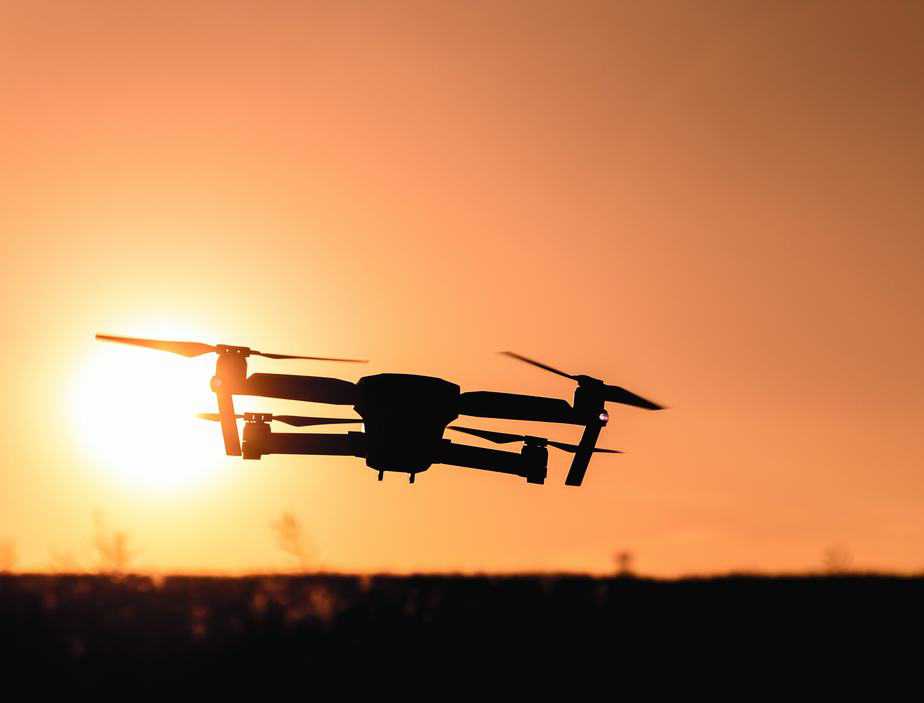 Drones are the must-have gadget of the century. It does not matter whether you are a tech fundi or not, 8 or 80, male or female. Drones are awesome, easy to fly and buckets of fun. There is such a wide range of drones to choose from that there are quality drones to suit literally any budget or flying ability. There are many that are suitable for beginners, both in terms of price and ease of use and they all have a range of entertaining features. They are safe although certain precautions should be taken and be sure to check on the local regulations in your area that pertains to drones.
Initially, they were only for the serious hobby enthusiast and the professional aerial photographers and videographers. They are now used for a range of commercial applications. Apart from filming, they are used in law enforcement, construction, aid relief, agriculture and a wide range of other applications.
While some amazing top end drones are around for those purposes, there are many recreational drones for the average home or hobby user. They are entertaining gadgets that will provide hours of excitement and entertainment for everyone.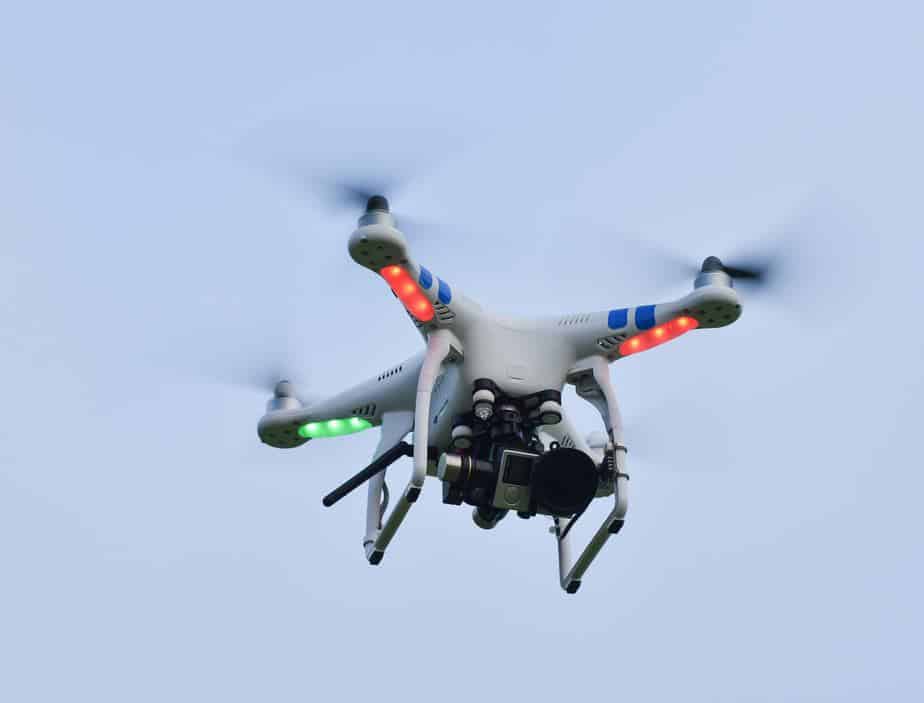 The top end drones are highly sophisticated machines with amazing technology and features. They are revolutionizing the filming industry as well as a number of other commercial fields. These drones come at a price. Then you get the top of the range consumer drones which are for those wanting to take top quality aerial video and are prepared to pay for it. There is a range of mid-level drones that still offer excellent video capabilities and a host of features. There are even drones for those on a tight budget that want something to have some fun with without spending a fortune.
Finding the right drone for you
With such a vast array of drones on the market, where does one even start? Well, that is exactly what we will do here. We will showcase the best drones currently on the market covering a range of budgets but sticking to top-quality drones only. The last thing anyone wants is to spend good money on a drone that does not live up to expectations and you are left disappointed.
The first two things you have to be clear on is what exactly you want the drone for and what sort of budget you have. Drones range from under $50 for the entry level, fun drones to well over $10,000 for the professional quality models. We will focus on drones for the average consumer yet some of them will still put quite a dent in your pocket. If you are new to drones, go for one of the less expensive drones, get the hang of that and if you enjoy it, which you probably will, you can always start saving for your next upgrade.
How we selected the Top Drones
Well, one thing we did not do is go and purchase one of each of the popular drones on the market, set it up and test it for a few days. One, that would have cost a small fortune and 2, it would take months. We did something better. We did deep and thorough research into all the popular, top-selling drones on the market. We went onto the manufactures site and looked at the specs and features. We then read through the many online forums and read reviews from both professional reviewers as well as the feedback from members of the public that have forked over their hard earned cash to buy the various drones. There are literally thousands of comments and user feedback reports to look at. Once you have read enough of them, you pick up trends and regular comments. The feedback is honest, often brutal. If they like something about the drone, they say so. If they don't, they will tell you. The patterns derived from reading multiple reviews and feedback on the drones gives a credible idea of the pros and cons of the drones. We also watched hours of videos demonstrating the drone's performance and often showed the quality of footage produced. This was also most helpful in evaluating the quality and capabilities of the various models. We are confident that the feedback in this review is an accurate reflection of the performance and suitability of the various drones.
You obviously have to be realistic and not expect top-quality video or images from an entry-level drone. You can still snap some great images and selfies and have a load of fun but do not expect the quality to compare to the top of the range models. Top quality comes at a price.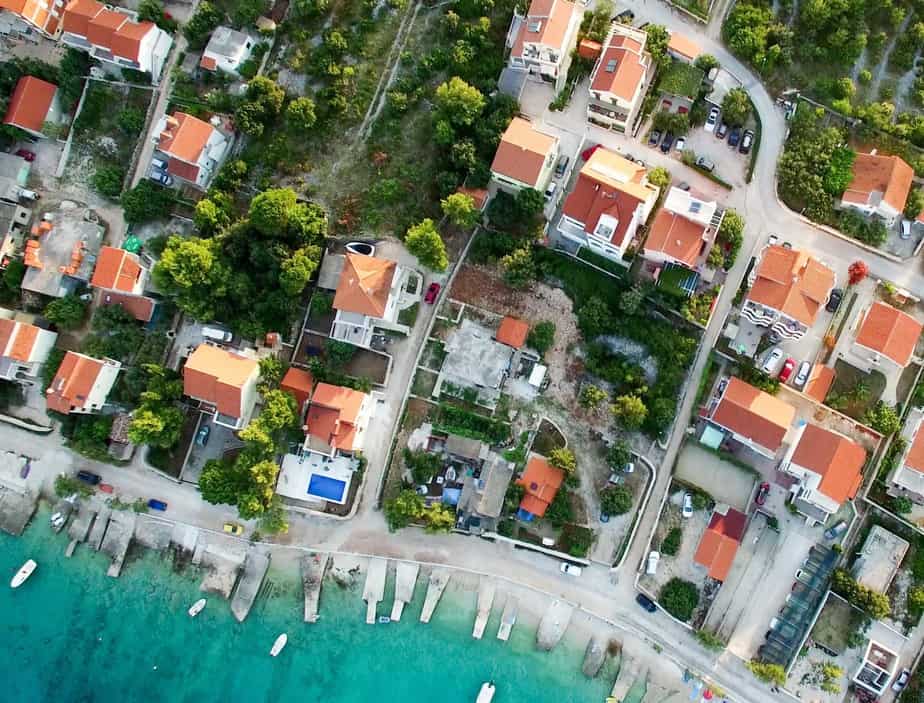 We did not play favorites but one company, DJI, have been at the forefront of drone development and innovation and are clear market leaders. Their drones and cameras are of outstanding quality and are often used for professional use as well as recreational flying. They are not the cheapest but you are paying for quality technology, materials and workmanship. Another very popular name in the drone market is Parrot who make some outstanding drones and well-known action camera company, GoPro, have also come out with a superb drone. The others we selected based on their quality, performance, value for money and user-friendliness.
It is impossible to define the perfect drone as there are so many variables to consider. There is, however, a perfect drone for you and you will find it here on this page. They are all great drones in their own right so look at your needs and your budget and you are sure to find the perfect drone for your needs.
Top  Drones
DJI Spark Portable Mini Drone Quadcopter Starters Bundle
For anyone with even a slight interest in drones, the DJI name will be familiar. This is not the only DJI model to make this list as they make a wide variety of models to suit various markets, applications and budgets.
As mentioned above, they are known for quality and durability and spend an enormous amount of effort and money in their research and development. This list is in no particular order as one cannot compare a $ 2000 drone with one that sells for around $100 but they all have their own place in the market. The DJI Spark made the top of the list as it is a great all-rounder that, while not cheap, is good value for money and packed with amazing features. It is one of the top-selling drones at the moment and well loved by all those that have invested in it.
Certainly one of the more compact drones in the market, it is amazingly stable and nimble in the air. It is extremely agile and highly versatile. While it lacks a 4K camera, you will still get great footage from the 1080p Full HD video camera and 12MP stills. The 2-axis gimbal and motorized stabilization means your footage will be crisp and clear, even in windy conditions. It has a top speed of around 30 mph and a fly time of about 16 minutes which will be suitable for most people.
The spark is quite happy indoors or out and you can literally launch off the palm of your hand. 3D Obstacle avoidance, GPS and vision-based navigation will keep you safe in the air. It is super-light at 300 grams (11 ounces) and is suitable for a beginner or a more experienced operator. Gesture control is another great feature. It is not 100 percent perfect yet but works well in many situations and is lots of fun. DJI is working on a firmware upgrade to make this feature more powerful.
Some of the many flight features include TapFly which will take the drone to any location you tap on the iOS device and ActiveTrack that will follow an object you wish to film.
Features:
Gesture controls
Palm take-off
Quick shot motions
Panoramic and Shallow Focus modes
GPS and GLONASS sensors
3D infrared sensing camera on the front for object avoidance
2-axis stabilized gimbal
12-megapixel still images and 1080p video at 30fps
Return to home function if it loses connection
Flight modes include TapFly, ActiveTrack, Dronie, Rocket, Helix and Circle
31 MPH top speed
Pros:
Small, lightweight build
Intelligent flight modes
Easy to fly
Good image quality
Solidly built
Good obstacle avoidance
Gesture control
Two-axis gimbal stabilization
Range of colors
Cons:
No 4K Camera
Gesture mode can be unreliable at times
Battery life not the greatest
Parrot Mambo
If you want a quality, affordable drone with a few tricks up its sleeve, the Mambo, by leading drone company Parrot might just be the one for you. It is a compact, fun, easy to fly drone with some rather unique and entertaining features. Don't expect too much from the camera, that is not what it was designed for. It has a mere 0.3 MP (480×640 resolution) camera so it is ok for the odd happy snap and will give you a fair FPV but that's about it.
Don't let that disappoint you, however, there are plenty of other exciting features. It is great fun for the young or the young at heart. The funky features will provide hours of entertainment for you and your friends.
First off, you have the 6-shot cannon. Don't worry, this is not a high-velocity weapon but a novelty shooter that you can test your skills with hitting a paper cup or tin can from a flying object.
Next up is the grabber arm that you can use to pick up light (like 4g) objects on the move. No easy task but lots of fun. You can easily set up a contest with a few friends and compete to see who has the best skills.
Flying is super-easy thanks to a range of features including the high-performance sensors. It also has a few nifty automated trick to impress others with your aerobatic skills. You can literally toss it up into the air and activate it for a quick and impressive take-off. Perform a flawless flip or barrel roll with a simple click and the Mambo does all the hard work for you while you look like an expert pilot.
You will get 6 to 9 minutes flying time depending on the load and flying conditions. This is not great but more than enough to have a bit of fun and about standard for a drone in this range. Charging is relatively fast at 30 minutes and works through a simple USB connection. While the lightweight compact design might look and feel somewhat fragile, do not be deceived. It is remarkably tough and resilient and can handle the odd bump and crash with ease.
The Mambo will take you from an absolute beginner to a star flyer in a short space of time thanks to three handy flight modes. If you are still finding your feet, easy mode will give you vertical and horizontal stabilization so you have little else to worry about. Once you have built up a bit of confidence, go for drift mode and you will have more control over horizontal movement and finally, race mode will give you full control. This makes it suitable for novices as well as experienced drone operators.
The mobile app is user-friendly and intuitive and will allow you to pre-set banking and maximum heights for safe, carefree flying. The mobile app also allows for FPV. You can purchase a controller as an extra that will give you a greater range. You get about 20 to 30 meters on the app and up to 60 with the controller.
Bottom line is that the Mambo is a compact, durable drone that is entertaining and easy to fly. It has some unique features that add a bit of extra fun to the flying experience. Not for the serious photographer but otherwise a great little drone.
Features:
Durable build quality
FPV from mobile app
Easy to fly
USB charging
Sensors for obstacle avoidance and stability
Feature rich
Pros:
Fun features such as the cannon and grabber
Light, compact and durable
Handy flight modes for beginners or advanced drone piolets
Easy to execute aerobatic moves
Cons:
Flight time is average
Entry level camera
Sensitive to wind
GoPro Karma with HERO5 Black
GoPro has been the undisputed leaders in the action camera market for many years. They make top quality cameras for a range of actions sports and applications. The quality is remarkable and the cameras are practically bulletproof. They made the wise move of combining their camera design excellence with a top of the range drone and the two make a perfect marriage. The Hero5 Black is their flagship action camera and they have done an equally outstanding job with their drone design.
It has been cleverly designed to be lightweight and compact and the foldable feature makes it even more portable and easy to carry with you. Foldable drones are becoming extremely popular due their portability and convenience. Although it is a drone, the camera has the versatility to work with a range of other mounts or harnesses if circumstances require.
Despite the sophistication of the drone, it is remarkably easy to operate. There are handy tutorials to guide the beginner through the entire process if required. This makes it perfectly suitable for a beginner or a seasoned drone enthusiast.
The Karma has a highly effective stabilizer as well as a quality gimbal so flight and footage are smooth and shudder free. This is a top quality drone with a phenomenal camera that is giving the likes of DJI and Parrot a serious run for their money.
Features:
Handy backpack with drone, Hero 4 Black, controller and grip stabilizer
Super robust
20 minute flight time
Ultra-compact when folded
12 MP images and 4K video
Pros:
Clear, quality and stable footage
User-friendly
Robust design
Cons:
Transmission range not exceptional
Flight time on the short side
Lack of indoor mode and obstacle detection
Lack of follow me mode
Parrot Bebop 2
As mentioned previously, Parrot has established a reputation for designing reliable, easy to fly, quality drones. They certainly rate as one of the most popular drone companies and their current range has been extremely well received.
The Bebop 2 is a huge improvement on their earlier models and is their current flagship model. It offers great value for money and has pretty much everything you would expect from a mid-range drone. Flight time is a respectable 20 to 25 minutes and it features a 14MP camera and shoots video at 1080p. The wide-angle camera is mounted on a gimbal attached to the nose of the craft which is a rather unique and effective design. The 3-axis digital stabilization results in clear, smooth footage.
Despite being a light, compact drones it can stand up to the wind fairly well. It has an 8GM onboard memory but no additional storage can be added. The FreeFlight Pro App will allow you to download footage directly to your mobile device if you do require additional storage.
Take-off, control and landing are very easy and it is a pleasure to fly. You can expect about 250m range with the app or more than 550m if you opt for the extra SkyController remote. Both are very impressive for a drone in this class.
The FPV feature is where it gets really exciting and combined with the VR headset you will have an amazing, immersive real-time flying experience.
Features:
Parrot Cockpitglasses (FPV goggles)
3-axis digital stabilization
Parrot Skycontroller 2 will give you a range of over 550 meters
Pros:
Great FPV experience
Good value for money
Easy to fly
Compact and durable
Cons:
No 4k Video
Limited memory
DJI Phantom 4
This is the drone everybody wants. If your budget allows it, you cannot go wrong. The Phantom 4 range is one of the best consumer drones available, brought to you by market leaders DJI. It is a tough, feature-rich highly capable drone.
Camera quality is superb with 4K ultra HD video footage at 30 fps and stills at 12.0MP (4000 x 3000). It makes use of a f/2.8 lens that has a wide range and produces clear, color-rich images. The hover feature, axis u-frame camera stabilization and quality gimbal technology ensure your images and video are clear and ultra-smooth. To make the videos even more professional, it comes with DJI director software including a video editor that allows you to add music, text and other features to the videos. The quality is so good that this is often the drone of choice for professional aerial videographers.
The Phantom 4 comes as a complete kit including the remote controller, a micro 16 GB SD card and a handy carry case. The Phantom will give you a good 30 minutes fly time under ideal conditions.
Although pricey, the Phantom 4 is really a superior drone. It provides the ultimate flying experience with a host of safety and convenient features while producing outstanding videos and photographs. If you want a top quality drone, the DJI Phantom 4 is probably worth saving for.
Features:
Intelligent Flight Support Systems
Automatic redundancies
5-direction obstacle avoidance system
Great speed – up to 45mph in sport mode
Pros:
Ultra-tough and durable
Top quality camera and video footage a well as excellent editing software
Good range of intelligent flight modes
Cons:
Not the most compact or portable drone
It is a quality drone but that comes at a price
Obstacle Sensing System only looks forward
DJI Mavic Pro
When we said that DJI were the market leaders and have some of the best drones available right now, we were not joking. This is evident by their Mavic Pro which is the third of their models to feature in this review of top drones.
While the Phantom 4 is truly remarkable, the Mavic is foldable so you get the convenience of a compact portable drone with little to no sacrifice on quality, durability or features. The feedback and reviews on the Mavic have been overwhelmingly positive and it is a popular, well loved drone.
It features the same 3 axis gimbal and digital stabilization so you get great 4k video and crisp clear 12MP images. With GPS and GL ONASS you get perfect view positioning and you have the advantage of the same sensors and obstacle avoidance technology used on the Phantom 4. Other features such as TapFyl and Active Track make for even greater convenience.
It offers the same intelligent flight modes as the Phantom 4 including Course Lock, Point of Interest, Follow mode and Waypoints. Additional features on the Mavic include Terrain Follow and a Gesture mode.
If you want something close to the Phantom 4 in terms of quality, features and ability in a more portable, compact format, the Mavic Pro is the way to go.
Features:
OcuSync provides a fantastic range of up to 4.3 miles (7km)
Up to 27 minute's flight time
Good max speed of 40 mph (64km)
Pros:
Compact and extremely portable
4k/12MP camera
Gimbal and digital stabilization
Outstanding range
Durable
Cons:
Gimbal assembly not the most durable
Hubsan X4 (H107L) 4 Channel 2.4GHz RC Quadcopter
We promised something for every budget and the Hubsan X4 is an agile nifty drone that is extremely affordable. The main drawback is that it does not have a camera. While this sounds like a major issue, bear in mind that most drones in this range have very low-quality cameras and are of little practical value. The Hubsan more than makes up for it in its exceptional flying ability and it is a great starter drone. It is a top seller and highly rated by consumers.
It comes as a ready to fly drone and has a sturdy, durable frame. It features a 6-axis gyro for great stability in the air. The compact Hubsan can be used indoors or outdoors and charges via a USB connection. The high capacity LiPO battery will give around 5 to 8 minutes fly time and charges in 40 minutes.
There are cheaper models on the market but they lack the agility, stability and durability of the Hubsan. It is a great value for money option for someone looking for a starter drone.
Features:
6 axis gyro
High capacity LiPO battery
Pros:
Built tough
Affordable and good value for money
Stable agile flying ability
Cons:
Drone popularity is exploding at the moment and new names and models come on to the market regularly. While there are many great options on the market there are a few that will disappoint. Give some thought to want you want to use the drone for and obviously your budget will be a major factor.
The drones we have reviewed here are all extremely popular and well-liked by those that have forked over their hard earned cash for them. Find one that suits your needs and budget and you will have hours of enjoyment with your new drone.
Safe flying.