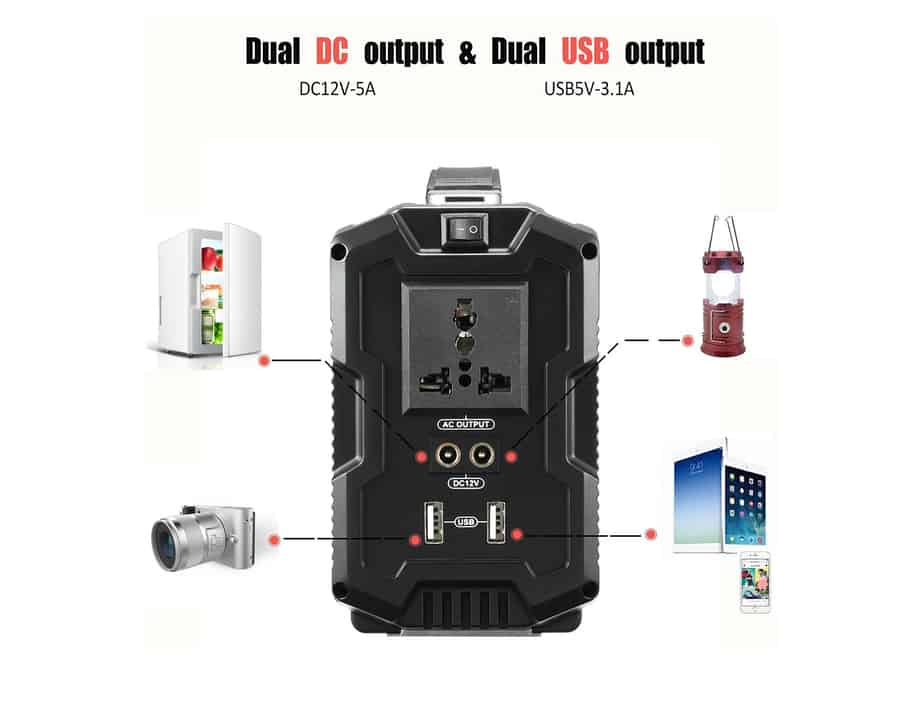 Let's face it, we are living in an electronic age, we have been for some time now. We all know that feeling when your cell phone suddenly dies. It always happens at the worst possible time and you are suddenly lost without it. Most people have a range of electronic devices that need to be charged frequently. If you are not near a normal electrical supply or there is a power outage, a portable AC power supply saves you from the anguish from being cut off from all your gadgets.
What is a portable AC power supply?
Quite simply, they are compact devices that will charge your electronic devices when needed. Without getting too technical, they convert AC (alternating current) from batteries into DC (direct current) which is the same as you would use at home. All you do is charge them up at home and when you need to use them away from home, you simply plug your devices into them and you are up and running again.
Why do I need a power supply?
We rely so heavily on our electronics for so many reasons, communication, work, entertainment, convenience and a range of other reasons. We take them for granted until they are suddenly without power.
Power outages occur at home occasionally and you might have urgent things to do on your laptop, need to use your mobile phone or simply listen to music to pass the time. If you go on extended trips, go camping or need to work remotely, a portable AC power supply will be useful for charging devices where there are no other options available.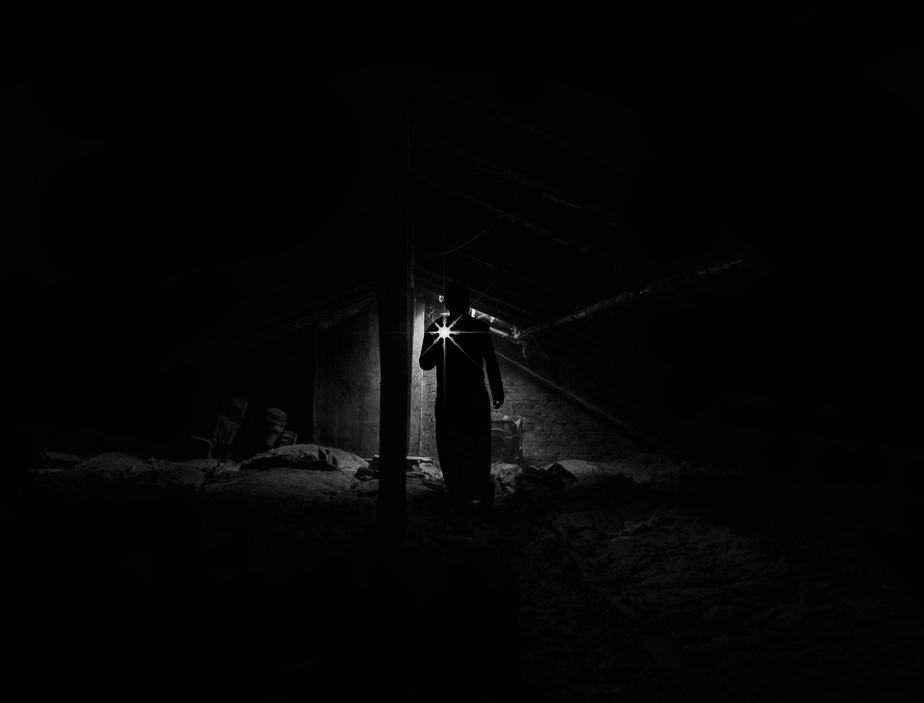 Most will charge your laptop, cell phone and tablet, digital camera, GPS, MP3 players, electronic games and similar gadgets. They can also be used to power up AC lights and fans where necessary. The more powerful ones could run an LCD TV or a mini fridge for a while or even jump start your car.
Due to their compact nature, they are not going to power up a whole house and you cannot run your oven, heaters and other household appliances from a portable AC power supply but when you really need to make a call or work on your laptop and there is no power, you will be glad you invested in one.
Selecting the best portable AC power supply
There are a vast number of options available. We are not going to waste your time talking about inferior products so all the portable AC power supply units we chose to review are all top-selling, popular models that have been highly rated by the people that have bought and used them. If there are any drawbacks or downsides, we will be objective and let you know but you can be assured these are all quality products that have received a huge amount of positive feedback. We looked at the specifications and company reputation but the vast amount of feedback came from the buying public and gives an honest and accurate assessment of the suitability and quality of the various options.
Finding the right one for you from our top options will come down to a number of factors:
Your budget – They range in price from around $100 to over $500.
Size – Some are more compact than others. While the larger ones generally offer more power, they might not be practical for your needs.
Power/Capacity – If you just want something to charge your mobile phone or laptop, there are many great options. If you need it for more than that or extended periods of time, you should look at one of the more powerful units available.
We have reviewed a range of great portable AC power supply units so there is something to suit you no matter what your requirements might be.
Let's take a look at the top options available for a quality portable AC power supply
Schumacher XP2260 Power Source
The rugged Schumacher XP2260 is remarkably compact and lightweight considering the power and versatility it provides. While it will happily charge your mobile devices and electronic gadgets when you have no power, it is also a great backup to keep in the car for emergencies. It is capable of jump-starting your battery when necessary and even has a compressor if you are stranded and need to inflate a tire.
For all the features it offers, it is excellent value for money. It has a clear battery indicator so you will always know how much power is remaining and a strong LED will light the way when you need to connect devices in the dark.
Features:
On/Off switch activates the jump starting mode
Built-in charger for automatic charging of internal battery
Battery status LEDs indicate when battery is charged or needs to be charged
Sure-Grip clamps fit both top and side-mount batteries
A maintenance-free, sealed lead acid battery allow for storage in any position
Swivel AC plug energy-efficient eco charger for internal battery (extension cord not included)
Three output options for charging multiple devices – 12V, USB and 120V AC
150 PSI built-in air compressor
13.2kg
310 x 318 x 307mm
The only negative feedback on the XP2260 is that it does not have a shut off switch. Otherwise, it is a great backup power supply for the home, great for camping and perfect to keep in the trunk of the car for emergencies.
Goal Zero Yeti 400 Solar Generator 400 Whr Power Pack 23000
The Goal Zero Yeti 400 Solar Generator gives you a number of charging options from either a regular power source, a car charger or solar panels. The last two options are slightly slow to charge but is great to have options.
It is ideal for camping, remote working or as a home backup in case of power outages. At home, it can run your TV, a few lights and emergency medical equipment. The Yeti is well built, tough and relatively light and compact in relation to the power output. It offers multiple power outlets to charge or run several devices simultaneously. These include 2 USB ports, 2 AC ports as well as 12V ports.
It is powerful enough but it is not going to run bigger things at home like a fridge or hair dryer. Apart from that, it is a handy, versatile portable power supply that is well rated by users. It is also not the cheapest option on the market.
Features:
Lightweight Lithium batteries with a 12 month shelf life.
50 Watt Solar panel which is built with strong tempered glass as well as an aluminum frame.
Kickstand to assist in adjusting the positioning of the solar panel.
Informative display
AC, USB and 12V outputs
It is chainable meaning you can connect multiple Yeti generators for additional power
15.7 Kilograms
20.3 x 26 x 20.3 cm
Chargetech Battery Pack
This is the ideal ultra-portable lightweight mobile AC power supply for charging multiple electronic devices. It is ideal for frequent travellers, students and business people that need 24/7 access to their electronics. It is perfect for charging laptops, tablets, mobile phones and other electronic devices.
The device is very compact but don't let its size fool you. This little device packs a decent punch coming in at 85 Watts. It was even voted the best on the market! The product was formed on crowd-funding site Indigogo. It went on to win Amazon's Maker Challenge. It's known as the world's smallest and most powerful AC Portable Charger. It is the perfect compromise between the larger power supplies and the small units that never quite get the job done.
Another big advantage is the fast charge technology that allows it to charge at a much faster rate than most portable AC power supply units.
Features:
The USB ports are equipped with ChargeTech Fast Charge technology. It will deliver 2.4 full amps to all devices for faster charging. It can even double as a laptop power bank.
The Power bank with the AC outlet contains high-quality Panasonic and Sanyo lithium-ion battery cells.
LED lights indicate charge levels
A  high speed cable that will charge any device within two hours
TSA and airline approved so you can carry it when you are traveling
27,000mAh capacity
190 x 132 x 25mm
1.1 Kilograms
The downside to it being so light and small is that it will not charge much more than a few electronic devices so it will not be suitable for situations where you want to power lights, fans, mini fridges and such appliances. You obviously can't have everything and the size makes it perfect for its intended use.
Weiyi 100-Watt Solar Generation
The Weiyi is a multi-functional power supply that is very reliable and very good value for money. It is made with high quality materials and highly durable. It's very capable of being your single source of power, powering your mobile devices, lamps, laptops, coffee machine, fridges, fans etc. So when you go camping you can be happily connected while being disconnected from the rest of the world. Best of both worlds!
It takes only 7 hours recharge, and weighs a total of 1.5kgs. One can also get additional chargers such as a car charger or solar charger.  As we stated before, this is a powerful device with a high battery capacity and small size. They use A Grade lithium battery. The Weiyi 100-watt also features 2pcs 110V AC outlet with a modified sine wave + 3pcs 12V dc ports + 2pcs USB Ports + 1 emergency light.
The device uses BMS (battery management system) which improves on the battery utilization, prevents over voltage, over current, and over temperature. It means that it prolongs battery life. It has a one year warranty and lifetime service.
Features:
Multi-functional
High  battery capacity
Easy operation
Quick recharge
Safety guaranteed
175x 165 x 80mm
1.5Kg
Suaoki 20,000mAh Generator portable ac power supply
A great travel companion is what you get with the Suaoki 220Wh portable solar generator. This sleek and rather compact device is the best of the best. It stores solar energy or AC Power and has a starting power of up to 200Wh. It runs at 220Wh and is portable, silent and has zero-emissions.
The best part is that you don't need to know anything electrical to understand how to use this. All you need to do is simply charge the unit via an AC wall adapter or compatible solar panels, 15W or higher. It's a gas-free generator which has a pure sine wave output. This efficiently powers up your lights and other electronic devices without causing an overload.
This is a great all-rounder that will work well for camping, working remotely or as a home backup in case of a power outage. The flexibility of solar charging is an added advantage.
Features:
High Capacity
Versatile, Compact and Portable Power Source
2 DC and USB Ports
Pure Sine Wave
Safety Guaranteed
Lifetime service guarantee
Clear status display
175 x 165 x 80mm
1.5Kg
AUDEW Portable Generator Power Inverter 220Wh/60,000mAh
This is a high-powered, versatile and dependable portable power supply for those that require more power than the average user. It can be used for a wide range of applications including emergency rescue, remote work stations, camping trips and home power outages.
With an impressive 60000 mAh, it provides plenty of power to a wide range of electronic equipment, lights and other appliances. It will give you sufficient power to run or charge multiple devices for a decent amount of time. It has 2 AC outlets and 2 USB ports. If you think you might need a fair amount of power for more than just a few hours, the Audew Portable Generator is the one to go for.
The versatility extends to the universal socket that is customizable to be used in different parts of the world. It is also compatible with solar charging options.
Features:
Silent 110V/60Hz
Max 200W AC Power Inverters
High-Quality Lithium Polymer Batteries
12V/5A DC & USB Ports
5 LED lights indicator
Battery Management System (BMS) for safer and improved battery utilization
Durable aviation aluminium alloy construction
8-hour charge time
24×8.6x14cm
2.5kg
Paxcess 100-Watt Portable Generator Power Inverter
Another portable power supply for the serious user. The Paxcess 100-Watt inverter provides an amazing power to weight ratio. Despite delivering an impressive 40800 mAh it is still relatively light and easy to transport. It includes a handy carry strap.
Optional extras will allow you to charge from the car or a solar panel. It features 3 DC outlets and 2 USB ports. A clear LED display will give you the status of the power supply at all times and the Battery Management System (BMS) will ensure safety by controlling voltage and temperature.
Features:
Lightweight high capacity Lithium Polymer Power Pack
LED display
Solar and car charging options (not included)
18-month warranty
Good customer service
Battery Management System (BMS)
Good build quality
175 x 165 x 30mm
1.5kg
Anker PowerHouse, Compact 400Wh / 120000mAh Portable Outlet
It is hard to believe Anker could pack 120,000mAh into such a compact power supply but somehow they managed. The Anker is a bit bigger than some of the other options available but it is totally portable and easy enough to transport with ease.
Despite the incredible amount of power, this is still not a generator so you cannot run an entire house but you can do way more than you could with the average portable power supply. You could keep a remote office running for days or keep a large group of campers happy for a long weekend. It is the perfect backup for emergencies such as some of the recent hurricanes that have left several areas without power for days. It pays to be prepared. It is also great to have on hand if you have people at home that rely on electrically operated medical devices for their health. People that rely on CPAP machines, nebulizers and other equipment can rest assured that they are safe in the event of a blackout.
It has AC and DC outlets as well as 4 USB ports. Although powerful, it still has certain limitations so you cannot overload it.
All this power comes at a price and the Anker PowerHouse will set you back a fair amount. If you do not require so much power, there are less expensive options that are great for the average user. If you need the extended power it has to offer than it is a worthwhile investment.
Anker boasts of their 10 million plus happy users which is a testament to this product. It is extremely popular and highly rated by those that have bought and used them.
Features:
120,000mAh
Silent DC/AC Inverter
Triple output modes: a 12V car socket, a 110V AC outlet (for devices up to 120W) and 4 fast-charging USB ports
High-density lithium-ion battery packs more power with less weight
Excellent power to weight ratio
Battery Management System (BMS) for safety and protection
It comes with a 434Wh Portable Power Supply, 304cm AC adapter, 60cm Micro USB charging cable
18-month warranty
Good customer service
200 x 145 x 165mm
Weight: 4.2kg
Jackery Explorer 500Wh Portable Generator
The Jackery Explorer tops the ranks as one the most highly rated portable power supply units on the market. It is also a bit on the pricey side but they are top sellers.
The Jackery has earned the nickname "Jack of all trades" as it is a truly versatile unit for anywhere you need reliable remote or backup power. It has become a popular choice for remote workers such a film crews or photographers as well as emergency workers. Again, this proves the efficiency of the power supply.
Like the Anker PowerHouse, it has a phenomenal amount of power, in this case, even more at 140,000mAh. Quite simply, that is a lot of power for a reasonably compact, silent portable power supply. It is well worth the money if you expect to need that amount of power. The LCD display will allow you to keep track of remaining power at all times.
It has 2 fast charging USB ports, a 12V outlet as well as an AC outlet. You can power up a TV, lamps, fans, mini-fridges, medical equipment as well as a host of electronics. There are few portable AC power supplies this versatile or powerful.
Features:
140,000mAh
Lithium Battery Pack
Silent
110V / 300W AC Outlet, 12V Car, USB Output
Clean Off-grid Emergency Power Pack for Camping
24-months product warranty
Safety protection and Battery Management System (BMS)
5.7kg
260 x 165 x 310mm
If you want some serious power from a reliable source and this fits your budget, you can't go wrong with the Jackery Explorer.
Final thoughts
For regular campers or travelers, some form of portable power will be extremely useful. For those working remotely or emergency services, it is a necessity. With the uncertainty of home power supply, a backup alternative is always a great idea. If you have people at home that rely on electrical medical equipment, it is vital to have some form of backup. There are a number of reasons why you would need a portable AC power supply and it is a worthwhile investment.
The portable power supply units we looked at are all easy to use, safe and portable. Some are bigger than others with more power while others are ultra-compact to charge a laptop, tablet and mobile phone only. Prices range from around $100 to over $500 so you need to think about what you need from the power supply.
We have reviewed the best of the best and they will all do a great job. Think carefully about your needs and requirements to decide which one will suit your needs best while fitting your budget. When you need it, you will be glad you made the investment.
Do not be caught in the dark, desperate for a bit of power to charge a mobile phone or laptop and anything else that needs urgent power in a time of need. A good portable AC power supply will give you peace of mind and make those times of no power a lot more manageable. Trust me, when you need it, you will be glad to have one available. No home should be without one.