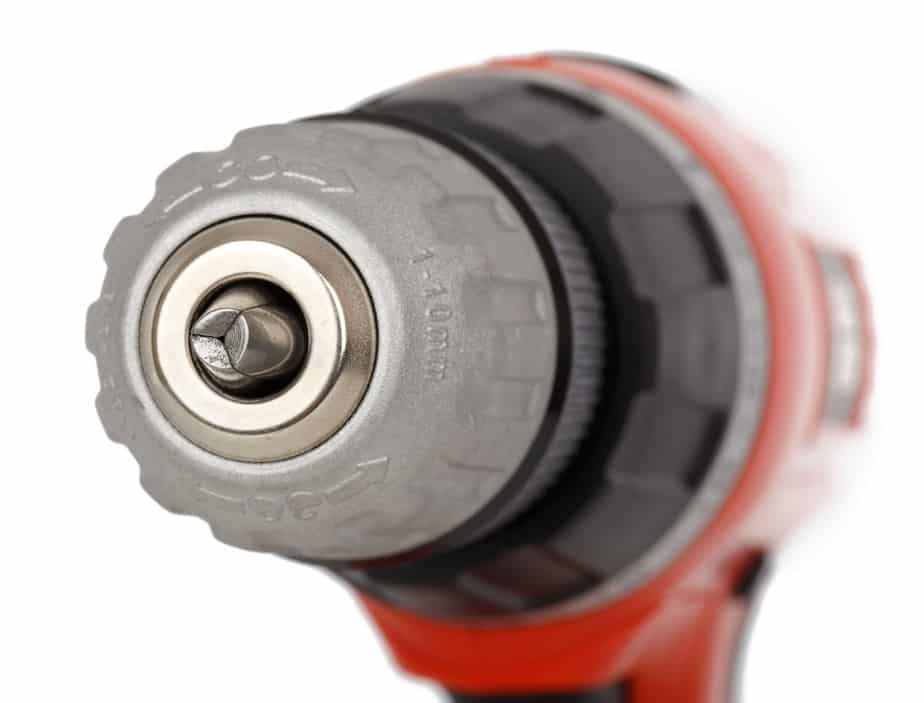 A quality drill, like a hammer and a decent set of screwdrivers, is an essential piece of hardware that everyone requires. While some items are for the specialists or the real DIY enthusiasts, a power drill is something that is used often and everybody needs to have a quality drill in their toolkit.
With the advent of modern technology, like most things in life, the drill has gone cordless. While a powerful corded drill is still needed for heavy work, industry and building sites, 99 percent of what the average home handyman, or woman, need to drill can be done with a cordless drill.
The convenience of a cordless drill is phenomenal but there are a few disadvantages. In case you are still unsure, let's briefly explore the pros and cons of the two options.
Corded vs. Cordless Drill
The advantages of the cordless drill are obviously great convenience, flexibility, and mobility. You can move around freely without being restricted by the cable and you can use it where there is no power at all. The downside is that you have to recharge the battery when it is flat and they are not as powerful as the top corded drills.
Corded drills are still required when more power and torque is required and you may be drilling for long periods of time. You do not have to stop and recharge them. Obviously, you are restricted by the length of the cord or need to use an extension cord and they are not as mobile as cordless drills.
Despite the disadvantages of cordless drills, advances in battery technology mean that they can work for a long time between charges and the power and torque the better ones can achieve comes close to that of a corded drill. For these reasons, cordless drill have become the drill of choice for the vast majority of people. Unless you are in heavy industry or building, once you have used a cordless drill, you won't go back.
Now that that is out the way, which is the best cordless drill to go for? Like everything, there are some great ones and some that should rather be avoided. We scoured the reviews of professionals and amateurs and reads heaps of feedback from people that have bought and used the various models. Based on this information, we came up with our top seven choices that we can confidently recommend as quality products that are durable and powerful enough for your needs.
1. Craftsman C3 19.2 Volt Cordless Lithium-Ion 1/2″ Compact Drill Driver (11910)
Craftsman is a trusted and popular name in hand tools as well as power tools in the DIY market. Their products appeal to the beginners as well as those that take their DIY more seriously. The company has developed a solid reputation for quality and reliability and is well respected in the market.
The C3 19.2V cordless compact drill driver is an affordable, basic but hardworking cordless drill that won't disappoint. Craftsman has positioned it as a value for money option so it does not sport all the latest bells and whistles. However, they did not compromise on performance and reliability.
It ships as a tool only so the battery and charger are not included. This is a good thing in many ways as the Craftsman range of power tools all use a common, interchangeable battery. As you expand your collection of cordless power tools, you will not have to purchase additional batteries.  It is designed to be used with the Lithium-ion however, you can also select the battery technology, either Ni-cad or Lithium-ion according to your needs and budget. The C3 is also available as a combo kit if you prefer to get everything together. It is important to remember the cost of the battery and charger when comparing products and pricing while not forgetting that you will be able to use it with other Craftsman power products, and they have an extensive range.
The motor is compact and can produce a max torque of 340 in-lbs. It has two speed options, 0-440/0-1600 rpm as well as a 24-position adjustable torque clutch. It comes with a 1/2″ keyless chuck. Another great feature of the C3 cordless drill is the powerful LED lights built into the handle. This is great for working in low light conditions when you need to see what you are doing.
Specs:
Weight: 2.8 pounds
Dimensions: 9.1 x 11.5 x 4.5 inches
Voltage: 19.2 volts
Pros:
Interchangeable batteries across the current Craftsman range
Great value for money
Durable
1-year warranty
Good aftersales service
Cons:
Battery and charger have to be purchased separately
There are lighter and more compact cordless drills available
2. DEWALT DCD791B 20V MAX XR Li-Ion 0.5″ Brushless Compact Drill/Driver
Dewalt is proud of their latest compact cordless drill and with good reason. For the super-compact design, it is a top performer and delivers exceptional speed and torque. It is comfortable and convenient to use. One of the main features of the DEWALT DCD791B is the brushless design. The benefit of this is that it gives you a lot more run time, up to 57 percent more in fact.
It has a very handy 3-mode LCD for working in tight spaces or low-light conditions. The light is an impressive 60 lumens which is an increase of 20 percent on earlier models. That is more than capable of lighting up even the darkest of areas. It can even be used as a spotlight and has a 20 minute shut off feature.
What impresses the most is the power and torque built into such a compact design. It measures a mere 6.9″ front to back. It has 2-speed settings and high-speed transmission – 0-550/0-2,000 RPM. The metal 1/2″ ratcheting chuck gives the drill additional strength to grip the bit.
This model is also sold as a stand-alone product so the battery and charger need to be purchased separately. Do not forget this when looking at the prices of other models.
Specs:
Weight: 3.4 pounds
Dimensions: 3 x 8.31 x 7.56 in
Voltage: 20V
Pros:
Compact and lightweight to work anywhere
Ergonomic comfortable design
Brushless design gives much longer runtime
Excellent, bright 3-mode LED
Cons:
Battery and charger not included
3. Hitachi DS18DSAL 18-Volt Lithium Ion Compact Pro Driver Drill with Flashlight
One of the top-rated cordless drills on the market is the DS18DSAL by leading power tool company Hitachi has a lot going for it. It is little wonder it is such a popular choice. Although this is a consumer product for the DIY market, many contractors are adding it to their toolkit for the power and speed available from such a compact and versatile cordless drill.
It puts out a whopping 460 in-lbs torque, excellent for a cordless drill. This means it will be up to the biggest jobs you have while still being compact enough for smaller, more intricate work. The two-speed options can take the drill to 350 rpm or 1500 rpm. The design is user-friendly and speed is selected by a simple toggle switch on top while you can vary the speed by increasing or decreasing pressure on the trigger. You can achieve the exact torque you require for the job with the drill option on the clutch and a choice of 22 settings.
Even the chuck is user-friendly and makes for fast changes between bit sizes. The keyless 1/2-inch ratcheting metal chuck makes changing bits quick and easy. Like most modern cordless drills, it has LED lights to guide you in low-light conditions. It also has a belt clip.
Despite the good power and all the features, Hitachi managed to keep it light and compact. It weighs in at only 3.5 pounds including the battery. What is great about this kit is that it comes with two Li-ion batteries and a fast charger. Charging time is only 40 minutes. Also included in the kit is a very handy flashlight. It uses the same batteries as the drill and is adjustable to get the light exactly where you need it. This is a blessing when working alone. There is a power indicator so you know how much charge is left for the torch. All of this equipment packs up into a smart looking rugged carry case to keep everything together and safe.
One of the most outstanding features of the Hitachi DS18DSAL is the2 year warranty on the Li-ion batteries and the lifetime warranty on the drill/driver. This shows they really believe in the durability of their product. Another beneficial feature is that Hitachi has made the carbon brushes easy to get to. This means you can easily replace them yourself without having to pay to send it away to be done.
Specs:
Weight: 3.5 pounds
Dimensions: 3 x 7.7 x 9 in
Voltage: 18V
Pros:
Outstanding power
2 Li-ion batteries
Handy adjustable flashlight
Comfortable and lightweight
Variable speed trigger
Tough carry case
Cons:
No battery indicator to tell you when power is low
No built-in bit holder
4. Bosch PS31-2A 12-Volt Max Lithium-Ion Drill/Driver Kit
Bosch power tools need no introduction and the PS31-2A 12-Volt, at only 2-pounds, is one of the lighter cordless drills on the market. This compact, versatile power tool will make tight, tricky areas, especially overhead work a breeze.
It still packs a punch, delivering 265 in-lbs torque with two-speed options giving you up to 350 rpms and 1300 rpms respectively. It has 20 + 1 torque options so you can get the perfect power for the work required. It also features a variable speed trigger.
It comes with LED lights for safety and accuracy when working in poor light and has a battery gauge so you always know how much power is remaining.
Bosch also has an impressive warranty with what they call their ProVantage warranty. This covers the batteries for two years and the tool for 3 years. In the first year, they will replace the unit and in years two and three, repair it under warranty.
The PS31 comes in a sturdy protective carry case so it is easy to carry around and the kit includes 2 Li-ion batteries and a charger. Bosch's Electronic Cell Protection (EPC) increases the run time of the drill so you get more from the same size battery.
This is a well-liked product from a trusted name in power tools. It is great for certain jobs where the lighter weight will make it extremely convenient. The compact design is ideal for working in small spaces. It is a convenient, flexible and versatile performer that punches way above its weight.
Specs:
Weight: 2 pounds
Dimensions: 12.6 x 9.8 x 4.2 inches
Voltage: 18V
Pros:
Ultra-lightweight
Bosch ProVantage warranty
2 Li-ion batteries
Battery indicator
Variable speed trigger
Rugged carry case
Cons:
Not suitable for heavy-duty work
5. Makita XPH102 18V LXT Hammer Driver-Drill Kit
The main advantages of the Makita XPH102 18V LXT Lithium-Ion Cordless 1/2″ Hammer Driver-Drill Kit are the increased rpm and the compact design. They have found a great balance between size and power. The Li-ion battery is fast-charging, light and efficient.
This cordless drill is extremely versatile and the hammer option means it is suitable for all materials, metal, wood, concrete and masonry work. The kits comes in a convenient protective carry case and includes the 18V LXT Lithium-Ion 3.0Ah Battery and a fast charger. Battery life is good at around 3 hours depending on the type of work. Charge time is excellent at 20 to 30 minutes for a full charge.
Makita has a wide and growing range of popular 18V Lithium-Ion power tools so you can build your collection over time. They are powerful and hard-working tools that are extremely popular and well–liked.
The four-pole motor is impressive and produces up to 480 in-lbs torque as well as a maximum of 1,900 RPM and 28,500 BPM when set to the highest speed.
It is tough and durable as well for use in the toughest conditions. Water and dust will not be an issue as it has good protection with Makita's Extreme Protection Technology (XPT).
The comfortable drill is reliable and packed with features. LED lights are built in if you are working in dark areas.
Specs:
Weight: 10.3 pounds
Dimensions: 5.6 x 16.9 x 13 inches
Voltage: 18V
Pros:
Powerful high-speed 4-pole motor with bearings
Versatile enough for almost any job or conditions
Extreme Protection Technology protects against dust and water
Great battery life
Cons:
Heavier than most cordless options
No bit holder
6. PORTER-CABLE PCC601LB 20V Max 1/2-Inch Lithium-Ion Drill/Driver
While Porter-Cable might not be the first name that comes to mind when looking for a power tool, they make some very comfortable, convenient and reliable products. The PCC601LB 20V is their latest cordless drill and it is proving to be very popular and well like by DIY enthusiasts.
They focused a lot on the ergonomics and design, making this a comfortable, easy to use drill. It is well suited for tight confined spaces and the built-in LED lights allow you to work with ease in bad light.
The high-performance motor has 2-speed settings, giving you up to 350 and 1500 rpms respectively and produces 283 Units Watts. It uses a standard 1/2″ keyless chuck for quick and easy bit changes.
The kit comes with a storage bag and, 2 Li-ion batteries, a fast charger and a #2 Phillips screw driving bit. The warranty is good with a 90-day money-back guarantee, 1-year service and parts cover and a 3-year limited warranty
This is a compact, handy drill for the home DIY enthusiast that has occasional drilling to do and is looking for a value for money cordless option. It performs well but is not suitable for more heavy-duty work.
Specs:
Weight: 6.2 pounds
Dimensions: 10.8 x 6.2 x 9 inches
Voltage: 20V
Pros:
2 Batteries
Storage for screwdriver bit
Cons:
Battery life could be better
No battery gauge
Relatively heavy in relation to power
7. BLACK+DECKER LDX120C 20-Volt MAX Lithium-Ion Cordless Drill/Driver
BLACK+DECKER manage to make quality, powerful products at extremely affordable prices. The LDX120C 20-Volt is no exception. It is this reputation that has made them one of the leading performers in the power tool market, particularly their popular drills.
This is a versatile, handy cordless drill that will be perfect around the house or in the workshop. It has an 11 position clutch to get the ideal speed for drilling or driving in screws. This also makes it perfect for countersinking work. You will have the control and precision to do it without any damage to the material.
In terms of value for money, you will be hard-pressed to find a better deal than the LDX120C. It produces 115 in-lbs torque and has a maximum speed of 650 RPM. While it might not be up to construction work, it is great for most little jobs that form the bulk of DIY work.
Apart from the incredible price, another big advantage of this drill is the MATRIX Connect attachments available. These include an oscillating tool, detail sander, hedge trimmer, reciprocating saw, high-pressure inflator, jigsaw, impact driver, trim saw and a router. This makes it incredibly versatile and even better value for money. These connections are all sold separately.
It is comfortable and lightweight and features LED lights for working in bad light conditions. The cordless drill has a 2-year limited warranty. Provided you do not want to do regular masonry and concrete drilling, the LDX120C by BLACK+DECKER is a great option. This is backed up by the amazing popularity of the model and heaps of positive feedback from those that have bought them.
Specs:
Weight: 3.4 pounds
Dimensions: 10.6 x 3.7 x 8.5 inches
Voltage: 20V
Pros:
Great value for money
Compact and lightweight
Comfortable ergonomic design
MATRIX Connect versatility
Cons:
Not enough power for heavy work
Factors to consider when buying a Cordless Drill
All seven drills featured here are popular, top sellers that have been highly rated. The first step in determining the best model for your needs is to be aware of exactly what your requirements and expectations are.  Being lightweight cordless drills, they are designed for light, general drilling and driving in screws. Having said that, some are more powerful than others and more capable of the heavier work if required. Look at the power rating, torque and speed of the drill to ensure it will suit your needs.
Budget is another factor to consider, as with any purchase. We have included quality cordless drills that will suit any budget. Be sure to look at what extras are required or included when comparing options.
Look at the battery life as some offer much longer battery run time than others. Obviously getting two batteries in a kit is a bonus as you can quickly swop them out when one runs flat. Charge time can also vary from one model to the next.
Size and weight are important, especially if you are doing overhead or intricate work. A heavy drill will lead to fatigue much faster than a compact, lightweight model. The more compact options are obviously better suited when working in confined spaces. There is often a compromise between the weight and size and the power so you need to decide what your priorities are.
LED lights are a great feature to guide you when working in dark spaces. All of the cordless drills reviewed here have this feature.
Take a look at the warranty and aftersales service as this is an important factor when weighing up the options. All offer a good warranty while some are truly exceptional.
Durability is also important. While all of the featured drills are tough and durable, some are specifically designed to withstand harsh environments and will deal better with shocks, dust, and water.
Think about your needs and decide on the best of these great options for your requirements.