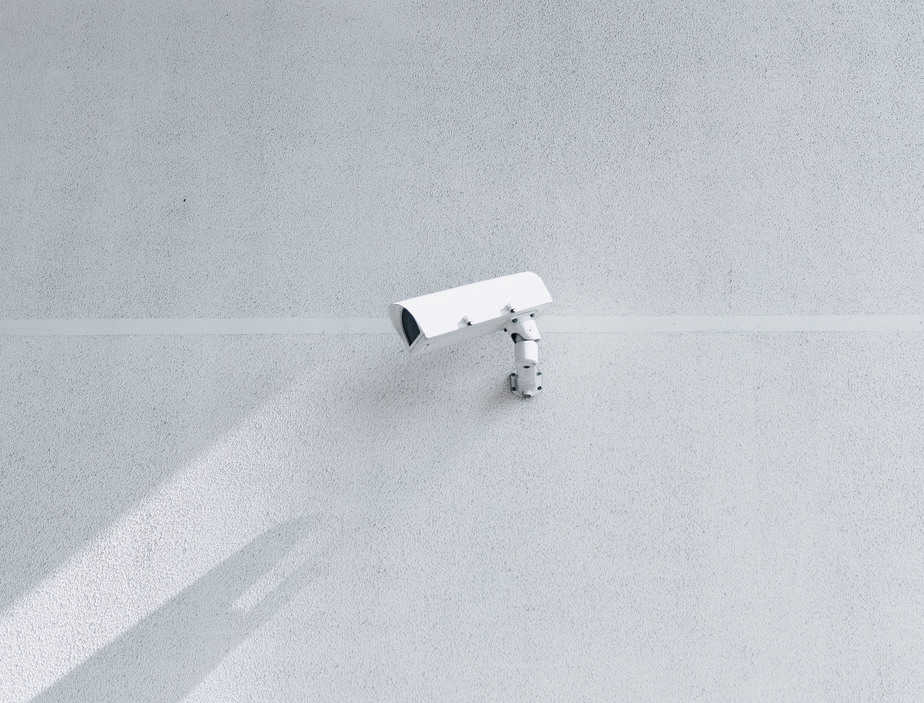 Home security is no longer a luxury feature for the rich and famous. It is now an important safety feature that all people in all areas could benefit from. For peace of mind when you and your family are not at home, approaching or entering your house or away for a while, having eyes on your home is something everyone should consider.
Crime is a sad reality of modern life and despite some reports to the contrary, robberies, housebreaking and even home invasions are on the increase. Certainly, some areas are safer than others but no one, no matter where they are, are immune from this threat and safe from the scourge of criminal activity.
There are many measures one can take to increase and improve home security but outdoor surveillance cameras are one of the most effective and practical options available.
Fortunately, the quality has improved dramatically over recent years while at the same time, costs have come down considerably. This is great news for homeowners.
One of the challenges is that there is such a wide range of options available that the selection can be quite bewildering. We will help to simplify that for you by explaining the features and benefits of the top outdoor surveillance cameras available, allowing you to find one that is best suited to your needs and your environment.
Before we get into the top options, there are a few important factors to consider when making your choice.
The benefits and value of a quality outdoor camera system
Safety is generally the primary reason one would install outdoor cameras. Once the intruders are in your house, it is often too late. External cameras provide an early warning system long before they can gain access. This gives you time to take some action, raise an alarm or contact a neighbor, the police or a security company.
Many times this will scare the intruders off before they get any further and if not, at least you know some help is on the way. Often the mere presence of external cameras is enough to scare off all but the most brazen of criminals. They, therefore, offer a number of security benefits and act as your first line of defense.
Identification of intruders is another important advantage. Many times, the perpetrators are known to the people in the household or within the neighborhood. They could be staff, laborers or locals in the community. Quality footage of the criminals could help identify them and bring them to justice.
Strategically positioned cameras will allow you to identify vulnerable areas within your property. You will be able to notice bushes or structures that criminals could lurk behind or weak spots in your perimeter. Take note of these to remove or reinforce them to prevent easy access for intruders.
In some cases, camera footage will be useful for the prosecution of criminals.
A few disadvantages of outdoor cameras
In order to present a valid guide to outdoor cameras, it is important to point out a few of the disadvantages.
Although prices have come down in recent years they are still a fairly substantial investment. It is hard to put a price on safety but it is a factor one needs to consider.
Vandalism is another issue to be aware of so try to protect the position of the cameras as best as possible.
While cameras are a great security feature, on their own they do not prevent theft.
In some cases, cameras present privacy issues.
Additional advantages of security cameras
They provide security and peace of mind.
Most will provide an early warning system and send alerts to your alarm system, mobile device or both.
Modern systems can form an integral part of your smart home system as they can integrate with a number of devices.
Installation costs are relatively low and there are often no ongoing costs (apart from cloud storage with some models).
Wireless systems are easy to install and can be done without the expense of qualified installers.
Most systems are modular so you can start with a basic system and expand as necessary.
It allows you to have eyes everywhere, even when you are not at home. You can check on kids playing in the garden, washing on the line or pets roaming around the garden.
Factors to consider when installing outdoor cameras
In order to get the maximum benefit from the cameras, there are a few points to consider.
How many cameras are needed? This will depend on the size and shape of the property as well as your requirements.
Where to position the cameras? You want the best possible view of as much of the space as possible so spend some time thinking about this. Fortunately, the wireless units are easy to reposition.
Depending on your situation, night vision cameras might be required.
Cameras are available in a range of strengths and resolutions with the better ones being more expensive. Decide on the appropriate quality for your requirements.
Decide if you want to go for a wired system or one that is wireless.
Lastly, as with any significant purchase, consider your budget and determine how much you will be able to spend on an outdoor surveillance system.
Now that you are informed and have all the necessary information, let's take a look at the best outdoor surveillance cameras available.
The Best Outdoor Surveillance Cameras
1. Nest Cam Outdoor Security Camera
Probably the first name that comes to mind for most people is the Nest Cam. This outdoor camera has been around for some time and has established itself as a quality, reliable product that is well liked by many. It is a Google product and love them or hate them, they know quality technology when they see it. Another advantage of this is that it is well designed to communicate with other platforms and smart devices. It also supports IFTTT (If This Then That), a service that is rapidly growing in application and popularity. IFTTT is both a website and a mobile app, that allows you to automate most everything from your most well-liked apps and websites to smart devices. So, you could have a light turned on in your home every time you're tagged in a photo on Twitter.
Nest became a household name with state of the art indoor cameras and their robust, fully waterproof outdoor cameras are also exceptional. Another advantage of this is that the two work in unison through the powerful user-friendly app. This enables you to have a full picture of your home inside and out.
There are many smart products on the market bearing the "works with nest" branding. This means that the cameras will seamlessly integrate with a large and ever-expanding range of other smart products. As our homes become more connected, this will offer many benefits. You can have a fully integrated system that works well together to provide exceptional security and convenience.
Feature-wise, the Nest Cam is hard to beat. Obviously, it is tough and fully waterproof. It sports a 1080p 130° wide-angle view camera that delivers good resolution. The 8x digital zoom and image sensor further enhances this. Night vision is good thanks to ten IR sensors. The built-in speaker and microphone make for clear two-way communication.
It provides 24/7 live streaming as well as recording and all data is stored to the cloud. It can record from 20 to 30 days.
Installation is quick and easy as it is largely plug and play. Connect to a power source, mount the camera and you are sorted. It even has a handy magnetic mount if you wish to attach that way.
One of the outstanding features is the intuitive, powerful and easy to use app. The guys at Google R&D no doubt had a hand in this and the results show. It is feature rich and becomes even more powerful with the subscription service.
Standard, it will give you quality live streaming and three hours of event-based storage while the subscription allows you to set zones and notifications to your preference.
Pros:
Waterproof
Durable
Superb day and night image quality
Integrates well with multiple platforms
Supports IFTTT
Top quality app support and subscription service
Two-way communication
Cons:
Costly subscription
Additional purchases necessary for full functionality
Not entirely tamper or theft proof
No local video storage
2. NETGEAR Arlo Pro Security System
Netgear is a well-established company with expertise in electronics and communication. They cut their teeth with some earlier models but are one to a real winner with the Arlo Pro. As you would expect from a NETGEAR product, the system has great connectivity and talks to a range of smart devices, SmartThings and is compatible with IFTTT.
Despite the simplicity, with the design, installation and operation, it is powerful, feature rich outdoor camera surveillance system. Being wireless (no power or Ethernet cables required) and modular, it is easy to install and setup. One can easily upgrade, expand or adapt as required. Rechargeable batteries can be used and can be swopped out and quickly recharged with minimal fuss.
The cameras are completely weatherproof and can be used inside or outdoors. Mounting is extremely simple so the entire setup requires no major DIY skills.
The system features two-way communication with a push to talk mechanism. A standard feature is free cloud storage for 7 days. This allows you to view recorded video and audio or live stream for a week, all at no additional charge. A USB drive can also be used to record in the event that the internet is down.
The motion detectors are sharp and responsive so you will not miss a thing. Another extremely handy feature is the 100+ decibel alarm that can be activated remotely via the app or set off by motion or noise in the home. This should be enough to scare off the intruders or and hopefully alert the neighbors.
The HD video quality is outstanding and produces clear, detailed footage over a 130-degree angle. Night vision is exceptional.
Pros:
130° Field of View
Flexible Mobile Application
Rechargeable Battery
Long range
Two-way audio
Cons:
A bit expensive
Occasional lag with application
3. Amcrest ProHD Outdoor WiFi Wireless IP Security Bullet Camera
The Amcrest ProHD is up there with the best of them and is a fully featured outdoor security system. It features a full HD 3-Megapixel camera and shoots video at 1296P at 20fps. The camera provides 100-degree viewing, an intelligent zoom and quality night vision. The Ambarella Chipset ensures great quality images with outstanding clarity.
Encryption is top class and you can stream to a mobile device or PC with ease. Free storage is provided for 4 hours for live viewing or stored footage or a MicroSD can be used. Additional cloud storage is optional. Smart-motion will send alerts and images to your mobile device.
Pros:
Super easy setup
Great image quality and facial recognition
Wi-Fi enabled
1-year warranty and lifetime support
Great night vision
No monthly costs unless cloud storage is required
Cons:
Short power cables
Relies on wireless connection
Cloud storage somewhat costly
4. Canary Flex Indoor/Outdoor, Wire-free or Plugged-in, Weatherproof HD Security Camera
Canary make a range of quality innovative home security gadgets. The unique versatile mounting brackets make the system easy to install and the setup is a breeze. The option of rechargeable batteries or AC power will appeal to many homeowners. The app works well and offers a range of options.
The 720p video is not the best on the market but is suitable for most home applications. Integration with other devices is limited but Canary is working on this and upgrades will soon be available.
Pros:
Battery or electrical power
Versatile and flexible
Easy to install
Free 24 hours of cloud storage
Attractive design
Night vision
Two-way communication
Instant messages sent to pre-programmed responders
One touch emergency response
Cons:
Average image quality
720p video
Limited integration
This is a nifty, value for money and easy to use security camera.
5. NETATMO Presence, Outdoor Security Camera
This great home surveillance system comes with a powerful motion activated floodlight. This can be adjusted but will act as a good deterrent to most criminals. It records motion but the intelligent sensors are able to differentiate between pets, humans and cars. This will avoid unnecessary alerts and is a great feature.
The crisp 1080P video delivers quality footage from a 100-degree view.
It is a modern and classy looking unit. Night vision is good but although it features a microphone, it does not have two-way communication.
Pros:
Good motion detection
Can detect humans, cars and pets
Local video storage
IFTTT support
Cons:
Costly
No two-way audio
Wiring required for setup
NETATMO makes an intelligent security camera that does an outstanding job.
6. Foscam R2 1080P HD WiFi Security IP Camera
This compact, powerful and value for money outdoor surveillance system has a lot going for it. Don't be put off by the reasonable price or compact size, it packs a real punch and has many great features.
It provides full HD video with a range of resolutions over a 110-degree field. The IR LEDs deliver good night vision and it also features tilt and pan functionality. Two-way audio is another handy feature of the Foscam.
Pros:
Quality night vision
HD 1080p video at 25 fps
110-degree view
8x Digital zoom
Value for money
Two-way communication
Pan and tilt capability
Range of storage options
Cons:
2G wireless support only
Cloud storage only free for one month
Setup a bit challenging for some
This is a good value for money option for outdoor surveillance.
7. Maximus Video Security Camera & Outdoor Light (Kuna)
This is a unique outdoor camera system that looks like an unobtrusive, discreet outdoor light that doubles as a fully functional surveillance system. It looks great around the home while keeping a constant eye on the surroundings.
This smart and stylish outdoor surveillance camera can be controlled by Amazon Alexa for extra convenience and control. It has HD live recording and two-way communication. The motion detection will push any activity to your mobile device and it has a built-in alarm if needed.
The discreet 720P camera has a wide angle lens. Free storage is for two hours thereafter you will have to pay a nominal subscription for 30-day storage.
Pros:
Elegant and stylish, fitting in within any home
Doubles as a standard outdoor light
Cons:
No dedicated night vision
No IFTTT
Not compatible with other devices
Monthly change for cloud storage
A good-looking option that works well.
8. Piper nv Smart Home Security System with Night Vision, 180-degree Video Camera
The big advantage of this system is the modular design. You can set it up exactly as needed and adapt and expand as and when needed. The fact that there are no monthly fees is a big bonus and it functions well as a stand-alone system.
Setup is quick and painless and will give you all the features you would expect from a home surveillance system, and then some. Features include a camera with night vision and live streaming. It also has an alarm as well as two-way communication. It effectively works as a home automation hub.
Other unique and useful features are temperature, humidity and light sensors. The system is highly customizable to suit your specific requirements.
Pros:
All in one security system
Cons:
Little integration with other devices
This is a good, practical and versatile choice.
9. Samsung SNH-V6414BN SmartCam HD Plus 1080p Wi-Fi IP Monitoring Camera
Samsung is a trusted name in home electronics and makes a range of indoor and outdoor security cameras. The SNH-V6414BN SmartCam is a quality option although there are a few minor snags that might put a few people off.
The camera quality is great and the features are all there so don't be put off. The drawbacks are minor and of little consequence to most people. It is a reliable and well-priced option from a trusted brand.
The SNH-V6414BN SmartCam by Samsung features a quality 1080p Full HD camera with full recording and streaming functionality. It provides a 130-degree view.
The 1/3.0-inch CMOS sensor is effective at getting the most from the lighting conditions which allows for clarity and detailed, bright video. Night vision is good and you will get clarity up to about 32 feet. It has a quality motion and noise detection that will alert you as needed. It also features bi-directional audio and two-way talk.
Download the Samsung SmartCam app for iOS or Android to view and control the camera remotely.
Pros:
Effective night vision
Clear 1080p video
Alerts sent for sound and motion
Can connect and stream to 5 devices simultaneously
Cons:
Trickier than most to setup
Doesn't integrate with other devices
Has to be used with Google accounts only
It is a compact, reliable device that produces quality security footage for peace of mind. Setup a Google account and accept that it is a standalone camera and you will be happy with the performance.
10. Hikvision 4MP DS-2CD2142FWD-I HD WDR IP Network Dome 2.8mm Lens
This solidly built, durable and vandal resistant camera is a popular choice. The 4-megapixel high resolution (2688 × 1520) | Full HD1080p video produces quality footage. This is enhanced by the 120dB Wide Dynamic Range which gives superb quality both day and night. It creates dual video streams and features a 1/3″ Progressive CMOS Image Sensor.
It has a 3-axis adjustment and IP66 weatherproof protection. It captures footage on a built-in Micro SD/SDHC/SDXC slot, up to 128 GB. It will require a DC12V & PoE which are not included. It needs to be connected to a wired IP network.
Pros:
4MPcamera for top image quality
Built-in NVR
Wide Dynamic Range
IP66 and IK10 Rated Housing
ONVIF-Compliant
Cons:
No Wi-Fi connection
No alarm or audio connections
If you can get around the lack of Wi-Fi connection, you will be pleased with the durability and camera quality. It has many quality features that make it an outstanding outdoor security camera.
Final thoughts
With the reasonable price and amazing quality of modern outdoor security cameras, everyone should invest in them. Most are modular so you can start small and build the system up as required. The peace of mind you will have being able to keep an eye on things at home is well worth the investment.
You can't always rely on law enforcement or neighbors and this way, for a modest outlay, you will have a 24/7 view of your property. Do not compromise on the safety and security of your family and your property.