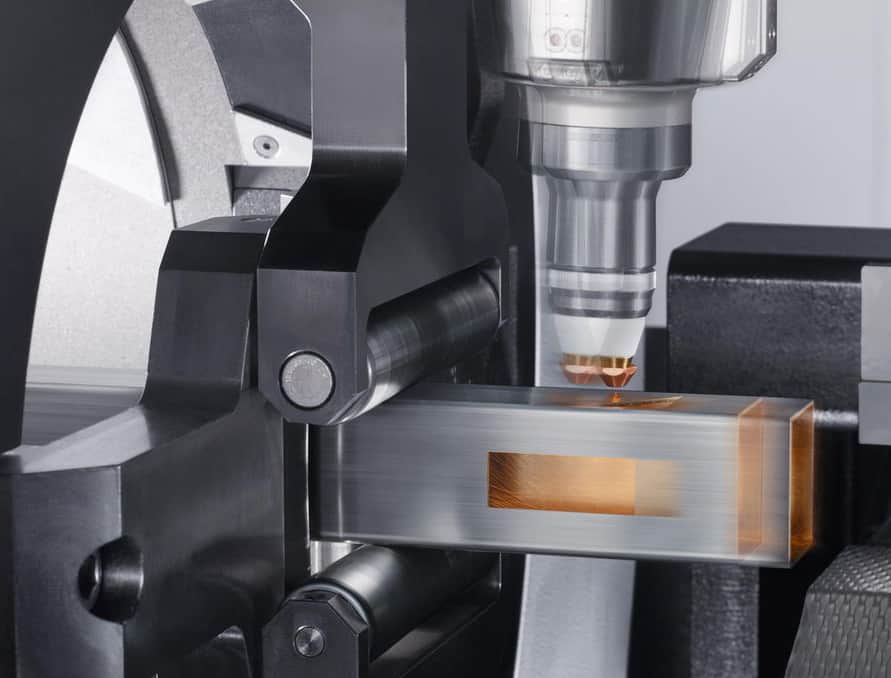 Photo Credit: TRUMPF
From ancient innovations to modern marvels, one cannot help but be amazed at the feats of engineering. You do not need to be a technophile to appreciate the brilliance of ingenuity in many modern engineering applications.
Just watch this video to see for yourself.
Video Credit: Precision Tube Laser
Blown away? We were. They make it look so easy. The speed and precision are beyond belief. Just a few years ago, a task such as this would have taken a number of qualified and highly experienced craftsman hours to do. Skilled as they are, their results would not have been as precise.
This video is courtesy of Precision Tube Laser and the amazing beast that did the job was their TRUMPF Trulaser 5000 Fiber Tube Laser.
According to TRUMPF, this is the fastest tube laser in the world and it certainly looks the part. Without this technology a number of steps would have been required; sawing, drilling, mill and deburring. That leaves a lot of room for error and is obviously time-consuming. This superfast machine uses solid-state lasers to do the same work with 100% accuracy in a few seconds. The machine is versatile enough to do small or big jobs with speed and precision.
If you will forgive the pun, TRUMPF is at the cutting edge of laser technology and Trulaser 5000 Fiber Tube Laser is proof of the level of manufacturing technology they have achieved. This is just one of their many innovations and they have a wide range of machines, lasers, software and other solutions to enhance your manufacturing process.
Having been around since 1923 they have continually innovated and advanced to deliver the very best in industrial manufacturing technology. In an environment where speed and precision are essential, technology of this nature is critical to success in manufacturing.
About laser cutting
Laser stands for Light Amplification by Stimulated Emission of Radiation and as the acronym suggests, they work by focusing and concentrating a beam of light which cuts the material by stimulating the emission of electromagnetic radiation.
There are a number of types of lasers:
C02 laser cutting
Crystal laser cutting
Fiber laser cutting
Of these, fiber laser cutting is the most powerful and is the technology used in the Trulaser 5000 Fiber Tube Laser. The laser is extremely powerful yet versatile. It can cut through ultra-thin material as easily as it cuts through 30-millimeter metal. It is capable of cutting a range of materials including wood, plastics, glass, and metal.
Advantages of laser cutting
While the main advantages of laser cutting are speed and efficiency, the process offers a number of advantages:
Safer than other methods
No contact with material
Low maintenance
A single laser can handle a wide range of materials and sizes and can perform multiple applications
Lowers material wastage
Cleaner finished cut, less machining needed
As we move towards smart factories, it is good to know there are companies making such great strides in technology. The future looks bright.