Engineering resumes are all about content. By using certain engineering resume buzzwords, your content becomes shorter yet more powerful.
This is incredibly important because hiring managers are very tight on time. So naturally, they could care less about added fluff content. They want to instead jump right into your resume to see what you've done. More specifically, they want to know what YOU can do for them as a new hire.
I know, you may be rolling your eyes at using superficial buzzwords. But, think of buzzwords as powerful industry keywords. According to Google, the definition of "buzzword" is:
A word or phrase, often an item of jargon, that is fashionable at a particular time or in a particular context.
Of course, the point isn't to try to sound fashionable per se by using buzzwords. Rather, you want to resonate with your industry's lingo showing you belong. Plus, you can shorten your sentences while delivering more value. And that's how your resume will pack a heavy-hitting punch!
With that said, only use buzzwords you can back up that also relate to your position. Because if you're unlucky, the dreaded Elon Musk interview question will destroy you. And this is why it's not only pointless but risky to stuff your resume with endless buzzwords.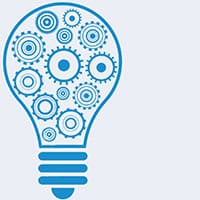 Important Note: resume scanning technology is becoming more prevalent. Employers and recruiters view keywords as terms that represent critical job attributes. So, employers choose keywords that'd best define their perfect employee.
The scanning technology scans resumes for keywords in search of an ideal candidate. This is the most efficient way today, to filter through thousands of applicants. And the larger the industry, the more common the use of this tech is. 
In short, industry-focused buzzwords will maximize the attention your resume receives. 
Example of a strongly written engineering resume excerpt
Before we dive into our list of engineering resume buzzwords, let's go over a resume excerpt. I want to show what you should and should not do.
First, the following is an example of what not to write:
Did an elaborate design connecting an existing substational substation to new transmission lines. The work included a lot of research to come up with a reliable single connected power system, with coordination made with other disciplines of engineering. Coordination included ensuring the power system would meet all local and national codes.
This excerpt is just a long wall of text that's hard to read. Plus, it tells me absolutely nothing about the candidate. So, let's make revisions. The following is the rewritten version #2:
Designed, analyzed, coordinated the electrical interconnection of 100MVA 230kV:12kV XXX substation and 230kV transmission lines from XXX Switchyard.
For the XXX, add the appropriate names, as required. Overall though, you can see how much more powerful the second version is. I purposefully left out many unnecessary words because they're implied through the buzzwords. If a word didn't add value, I took it out.
Also, anyone who does engineering design would better know your role from version #2.  They'd know the complexity of your work, and what's involved. For example, in the first version, it reads,
Coordination included ensuring the new power system would meet all local and national codes.
EVERY engineer with successful design experience knows this is a given. You can't complete your design if you don't comply with all codes. So, leave out the too obvious, unless you emphasize a unique point.
To point out, maybe there's a code section that's difficult to comply with. So then, talking about code would make you stand out. In short, be smart with what you include in your resume.
Remove empty buzzwords
Don't overuse what you may think are powerful keywords. For example, in version #1, I used the words 'enormous' and 'substantial.' These words don't carry any weight whatsoever.
So in version #2, I removed these words and instead inserted technical specs. And there's a very important reason why.
For one, a hiring manager would quickly know the scope of your technical work. This includes knowing you did the following:
Utility coordination
Protective relaying and system protection modifications
Transmission line design
Substation equipment ratings and condition review, for interconnection
Second, certain keywords hold different meanings to different people.
For example, many people I speak with consider 120-volts to be "high voltage." But, personally, I consider voltages above 69,000-volts to be high voltage. It's all relative even though 120-volts can kill you.
So defining something as enormous has zero value to a reader. And plus, you're selling yourself short if, in fact, you worked on something spectacular.
Engineering resume buzzwords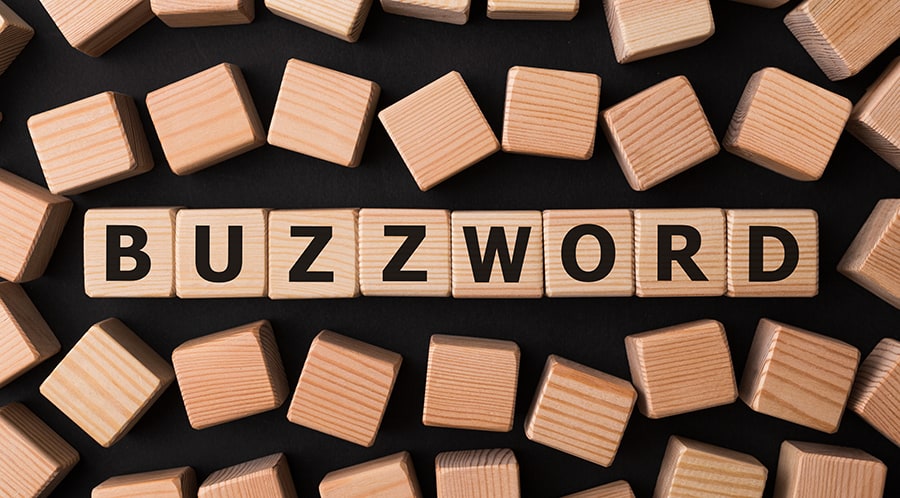 The below list are buzzwords all disciplines of engineers can use.
Allocation
Analysis
Bid sheets
CAD
Construction
Controls
Control systems
Coordination
Cost reduction
Design drawings
Design methodologies
Development
Documentation
Facilities
Evaluation
Expansion
Guidelines
Infrastructure
Integrated systems
Interconnection
Logistics
Machinery
Management
Manufacturing
Modifications
Operation
Pathway
Policy
Primary
Procedure
Product development
Programming
Project costs
Procurement specifications
Project management
Project proposal
Provision
Redundant
Regulatory requirement
Reliability
Replacements
Reliability
Requirements
Retrofit
Safety regulations
Scope
Staging
Statistical analysis
Systems
Team
Technical specifications
Test plans
Tooling
Subsystems
The next list is verb buzzwords to use in your resume. Use these verbs to start your sentences when you describe your work experience. For example, using the word 'evaluated' you'd write,
Evaluated existing 100MVA substation reliability and capacity for addition of 10,000 HP of new motor loads.
Administered
Applied
Analyzed
Approved
Arranged
Assembled
Assessed
Built
Collected
Communicated
Completed
Computed
Coordinated
Conducted
Created
Decreased
Designed
Developed
Directed
Edited
Engineered
Executed
Experienced
Evaluated
Formulated
Generated
Guided
Identified
Implemented
Improved
Increased
Initiated
Inspected
Installed
Integrated
Invented
Investigated
Maintained
Managed
Manufactured
Moderated
Modified
Monitored
Operated
Overhauled
Oversaw
Performed
Planned
Prepared
Presented
Processed
Reduced
Refurbished
Remodeled
Renovated
Replaced
Resolved
Restored
Reviewed
Revised
Served
Solved
Strengthened
Structured
Supervised
Trained
Updated
Upgraded
Utilized
Verified
Worked
Wrote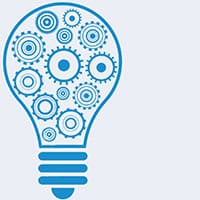 Important Note: be specific in your buzzword choice for your given industry. For example, if you're a designer in the auto industry, don't simply say you use "CAD."
Instead, drill into the types of CAD software you've used. Auto engineers typically use Solidworks, AutoCAD, Creo Parametric 3d Modeling, and Inventor. This shows the breadth of your abilities, and how you're familiar with the auto industry. 
Namedropping buzzwords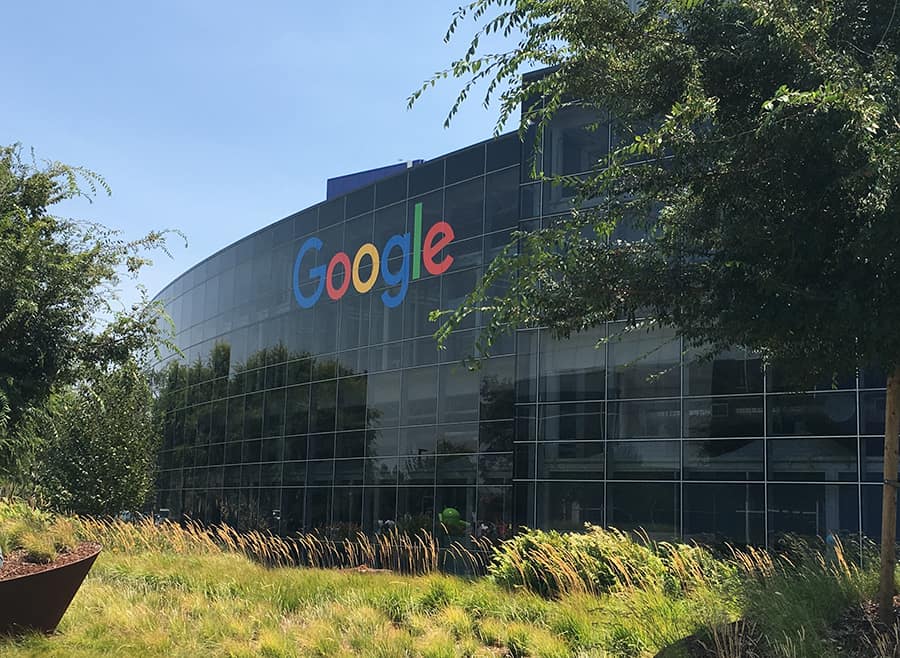 We're always taught not to name-drop. Because it's tacky and you can look like a douche.
But when it comes to resumes, it's part of the game if you can back up your namedropping. Because resumes are all about signaling and quickly grabbing someone's attention.
So, I'm going to go over several examples of how you can properly namedrop powerful buzzwords.
University and the alphabet soup
I've said many times on this site how formal education doesn't carry much weight. In fact, I've written a long piece of how I think formal engineering education needs reform.
BUT, most people still find big-name universities impressive. They think if you graduated from Stanford or MIT, you're instantly the next Einstein. So use this misconception to your advantage.
List your big-name school with your degrees. Also, include any impressive certificates and licenses you hold. These are all industry buzzwords.
As a BIG caveat, if you hold a PhD from a big-name school, you better have some badass experience to support it. If not any industry experience, then some awesome research work. Otherwise, you'll come off as a phony. This applies to any and all degrees and certificates you list.
Past employers
Certain employers carry a lot of weight in some industries. For example, in the software industry, it's working at one of the below FAANG companies.
Facebook
Apple
Amazon
Netflix
Google
You'll impress just about any outside employer with a FAANG company listed on your resume. Because most people know you need to go through a grueling vetting process to get hired at a FAANG company. And this fact alone makes most employers think you're smarter than average.
Monumental projects
There are some projects that everyone and their mothers know about. For example, imagine saying you were the lead engineer for the below projects. You'd gain instant credibility.
The design of the structural foundation of the Burj Khalifa in Dubai
Hoover Dam upgrade
Tesla's Model S battery design
SpaceX's Raptor engine design
Even if your project isn't monumental, you can still namedrop. Say you designed a substation for Apple's new set of data servers. The substation itself isn't awe-inspiring impressive. But, the 'Apple' name carries a lot of weight.
Because employers know it's not easy winning a bid from a large credible company. Especially, when you're competing against 30 other qualified bidders.
"Engineering resume buzzwords" wrap up
An engineering resume needs to CLEARLY showcase what you can do for an employer. And the difficulty is, you need to pull this off using as few words as possible. Because your readers will spend less than 30 seconds absorbing your resume content.
So the more punch each of your buzzwords delivers, the quicker and better you'll get your point across. And this makes for a great resume!
So choose your buzzwords carefully, and place yourself in the seat of a hiring manager. Because your choice of words can be the difference between getting a shot at an interview or not.
What's your favorite engineering resume buzzwords to use? Are there any words or phrases you avoid in your engineering resume?
SUBSCRIBE TO ENGINEER CALCS NEWSLETTER
Get daily articles and news delivered to your email inbox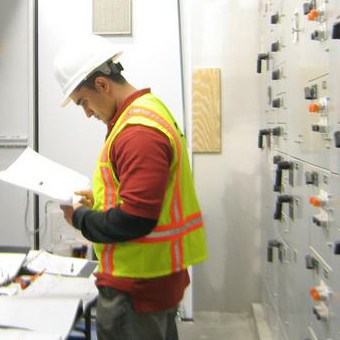 Koosha started Engineer Calcs in 2020 to help people better understand the engineering and construction industry, and to discuss various science and engineering-related topics to make people think. He has been working in the engineering and tech industry in California for over 15 years now and is a licensed professional electrical engineer, and also has various entrepreneurial pursuits.
Koosha has an extensive background in the design and specification of electrical systems with areas of expertise including power generation, transmission, distribution, instrumentation and controls, and water distribution and pumping as well as alternative energy (wind, solar, geothermal, and storage).
Koosha is most interested in engineering innovations, the cosmos, our history and future, sports, and fitness.