Should engineers get a PhD? Depends on what you want to achieve in your career. There are ups and downs to pursuing a PhD in engineering.
To figure it out, start by asking yourself what kind of career you're after. Your decision will be based on factors like:
Your interests
How much money you want to make
The lifestyle you desire
Your other career options
We'll chat about these four pointers, and then dive headfirst into 11 extra tips to help you size up the pros and cons of pursuing a PhD in engineering.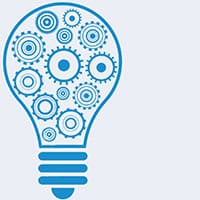 Important Note: I'll be generalizing each factor I discuss, so keep in mind that there are always exceptions. And don't forget that some superstar engineers will fly high whether they have a PhD or not. Success can come either way!
What really interests you in engineering?
A PhD can give you a leg up when tackling groundbreaking technological challenges. Without one, you might find it tough to access such work. But if you're into more typical engineering gigs in the industry, then a PhD won't be worth the time and money.
Usually, people go for a PhD if they want to become a specialist or researcher, or if they have their sights set on an academic career. A PhD can provide flexibility between industry and academia, letting you explore fresh ideas and spearhead innovative projects.
Here's my two cents on both academia and industry:
In academia
In this world, your work might not make an immediate real-world splash. It could take years or even decades for your research to be recognized and applied. So, if you're looking to become an overnight sensation, you might want to think again.
But you know what? To a select few who are passionate about your field, your work will be a big deal. You'll have the chance to share your unique ideas with like-minded folks and make a difference in your little corner of the world.
And never forget that every small step you take will ultimately contribute to the greater good of humanity.
In industry
Meanwhile, in the industry, your work can make an instant impact. You'll tackle awesome projects that are directly tied to a company's goals, making a real difference in people's lives.
Take, for example, working on R&D for batteries. Batteries are essential for our future, and every tiny improvement can change our lives in a big way.
The downside? Your company might not give you the credit you deserve for your groundbreaking work. But don't sweat it – there are loads of similar opportunities for PhD holders who are motivated and inventive.
All in all, whether you pick academia or industry, you'll have plenty of chances to change the world. Just keep cranking out top-notch work, and everything else will fall into place.
How much money do you want to make?
First off, don't pay for your PhD yourself. If you can't get funding, it means the market doesn't see the value in your research.
Even with funding, you might only make $20k to $40k a year, depending on your university. If you'd gone straight into the industry, you could be pocketing $150k or more each year. Then you could invest that salary in real estate, businesses, you name it.
So, if money's your main concern, you'll lag behind your peers who jumped straight into the industry. Because while you're spending 3 to 5 years earning a PhD and living on ramen noodles, they'll be making bank.
And if you're thinking about academia after your PhD, buckle up for even more financial hurdles.
Let's be real: a PhD is a massive investment of time and money. If dollar signs are all you see, don't bother with a PhD.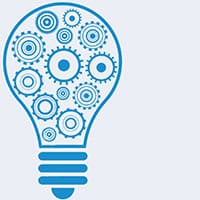 Important Note: Engineers with PhDs who start multi-million dollar businesses are exceptions, just like college dropouts who start multi-billion dollar businesses.
PhD stipends from major U.S. universities
Check this shortlist of engineering department stipends from major universities, put together by PhD Stipends:
| University | Engineering Discipline | Annual Pay | Academic Year |
| --- | --- | --- | --- |
| UC Berkeley | Materials Science & Engineering | $35,485 | 2020 - 2021 |
| Duke | Mechanical Engineering | $32,400 | 2020 - 2021 |
| Carnegie Mellon | Materials Science & Engineering | $28,050 | 2020 - 2021 |
| Stanford | Materials Science & Engineering | $43,000 | 2020 - 2021 |
| Stanford | Chemical Engineering | $39,500 | 2019 - 2020 |
| Georgia Tech | Chemical Engineering | $27,080 | 2020 - 2021 |
| Virginia Tech | Electrical Engineering | $23,070 | 2020 - 2021 |
| MIT | Electrical Engineering | $43,150 | 2019 - 2020 |
As you can tell, diving into a PhD in engineering might not make you rich overnight. But, hey, it does give you the chance to work on some mind-blowing research and help shape the world of tomorrow.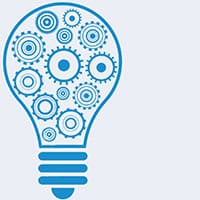 Important Note: Don't forget to weigh in the cost of living when you're checking out those PhD stipends. Higher stipends usually come with a heftier price tag on everyday life, like in the Bay Area where Stanford is nestled.
What type of lifestyle do you want?
Dreaming of a chill, easygoing life? Academia might not be your jam. You could grind away for years and never snag that elusive academic tenure. Even in the industry, you might land just an ordinary engineering gig, making your PhD feel like a waste.
The professional stress from this uncertain journey can seep into your personal life. Financial struggles might become your constant companion, impacting every corner of your life. But hey, with a PhD, you get the keys to the world's coolest toys and can work in top-notch national labs and fancy universities.
If you're down to embrace uncertainty into your golden years, a PhD could be worth the ride. You may trade short-term comfort for the shot at doing what sets your soul on fire in the long run.
Mind you, I use the term sacrifice lightly. If you're head over heels for your research, nothing else will even matter.
Do you have other options in life?
If you're still feeling the PhD vibe after all this, ask yourself:
Do you have any other career options?
Is there another gig that's tugging at your heartstrings?
If you said yes to either, hold your horses! Give some serious thought to whether a PhD is really your destiny. I've got friends who ditched their PhD programs to start businesses, and now they're swimming in millions!
On the flip side, I know folks who chased a PhD just to immigrate to the US for a better life. But listen, don't just follow the crowd. Committing to a PhD is a massive deal and can change your life in a big way.
This is further highlighted by the low number of U.S. students going for a PhD in engineering each year. The data below, from ASEE, includes all engineering fields combined.
| Calendar year | Number of students pursuing engineering doctorate degrees in the U.S. |
| --- | --- |
| 2010 | 59,504 |
| 2011 | 61,762 |
| 2012 | 63,574 |
| 2013 | 65,168 |
| 2014 | 62,587 |
| 2015 | 67,355 |
| 2016 | 68,153 |
| 2017 | 70,026 |
| 2018 | 69,515 |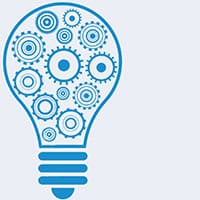 Important Note: The number of awarded engineering doctorate degrees is increasing. But the U.S. population is also increasing, and more foreign students are immigrating to the U.S. to pursue a PhD. 
11 Pointers to consider in pursuing a PhD in engineering
Now, here are 11 pointers I've gathered from my pals and relatives who've gone down the PhD-in-engineering rabbit hole:
#1 Choose a research topic with real-world oomph
Picking the perfect research topic is the key to unlocking your PhD's potential. Focus on fields that are shining bright, like:
Artificial Intelligence (AI)
Robotics
Renewable energy
Genetics
These areas tend to reel in more funding and have a higher demand in both academia and industry. After all, you still gotta pay the bills and keep a roof over your head.
#2 A PhD hones your thinking skills, not just your specialization
In the real world, you might not use all that fancy research know-how from your PhD. Instead, you'll rely on your shiny new way of thinking to tackle problems.
So, a PhD isn't just about becoming the go-to person in a super-niche field. It's also about learning how to think and tackle the tough stuff.
And, hey, you can pick up these skills outside the hallowed halls of academia too.
#3 Don't expect a PhD to put you on a pedestal
Sure, a PhD might make some folks go "ooh" and "aah," but at the end of the day, it's all about delivering the goods. Your skills and passion for the job are what really count, not the alphabet soup trailing your name.
I'm all about treating everyone equally, regardless of their academic fanfare.
Of course, a PhD can give you a credibility boost when making first impressions. But remember, it's what you do next that really matters.
#4 A PhD can open doors, but it might close some too
A PhD can help you score high-level gigs at big-shot companies with in-house research and development. But beware – it might also slam some doors shut if you're deemed overqualified for certain roles.
Choose your career path wisely and take time to think through your future pragmatically.
#5 Dive into a PhD in a subject that ignites your passion
Being passionate about your subject is the secret sauce to staying motivated during your PhD journey. Surround yourself with amazing people who share your interests, or you'll struggle through the tough times – and trust me, there'll be plenty.
#6 Don't chase a PhD for the wrong reasons
Don't go after a PhD just because "it's what smart people do" or because you want to add some extra letters to your name.
Let's get real here: a PhD doesn't magically transform you into a genius. Heck, some of the brightest minds out there never even set foot in a college classroom!
If you were a regular Joe or Jane before diving into a PhD program, chances are you'll still be one when you're done. But hey, you don't need to be a mega-brainiac to tackle a PhD. If you can snag a spot in a program, you've definitely got what it takes to see it through.
#7 Fear not the PhD pursuit
Some folks are scared stiff of the grueling trek to PhD-land. It's like climbing a never-ending mountain, right?
Well, anything worth chasing is gonna be tough. If it were a piece of cake, everybody and their dog would be doing it!
#8 A PhD isn't for everyone
To nail that PhD, you need a killer work ethic and a fierce dedication to your field. That's what'll help you conquer those hurdles and push through the lonely stretches.
Let's face it: the PhD life isn't everyone's cup of tea. Just look at the small number of doctorates awarded each year in the U.S., as reported by ASEE. The data below covers all engineering fields combined:
| Calendar Year | U.S. engineering doctorate degrees awarded |
| --- | --- |
| 2010 | 8,995 |
| 2011 | 9,582 |
| 2012 | 10,035 |
| 2013 | 10,764 |
| 2014 | 11,314 |
| 2015 | 11,702 |
| 2016 | 11,654 |
| 2017 | 11,589 |
| 2018 | 12,156 |
And if you're bold enough to take on a PhD, you're probably an ambitious go-getter. So you'll no doubt find some other epic challenge to sink your teeth into.
#9 Pick your program and advisor like a pro
The right program and advisor can make or break your PhD ride.
Seriously, you'll be bending over backward for your advisor for years. They've got the power to make your life a living nightmare. Keep your eyes peeled for these red flags:
A bad advisor:
Is a grade-A jerk
Makes everything about them
Squeezes you for free labor and grinds you down
Fills you with guilt and doubt
A good advisor:
Is super nice and supportive
Turns you into a top-notch researcher
Dishes out awesome life advice
Hooks you up with conferences and fellowships
Lets you visit other labs
So do your homework and pick your program and advisor with care.
#10 Weigh the impact on your loved ones
I've known people who juggled family life and a PhD. Sure, it was a bumpy road, but they made it work.
Keep in mind that a PhD can take ages, and your biological clock won't wait around for you to finish.
#11 Industry jobs for PhD grads
Dreaming of a PhD to score an industry job? From what I've seen, here are a couple of paths for PhD graduates:
Work in well-funded government labs, doing the research thing.
Join big-league companies like Google, Apple, or IBM that can afford to splash cash on research.
If that doesn't float your boat, a Master's degree might be all you need for other engineering gigs in the industry.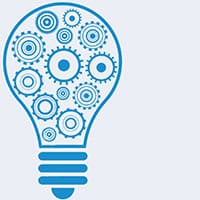 Important Note: During recessions, R&D departments usually hold steady. R&D is a long-haul investment for a company, after all.
If an R&D project kicks off during a slump, it'll wrap up just as the economy bounces back. That way, the company comes out stronger on the other side.
"Should engineers get a PhD" wrap up
Deciding to pursue a PhD is a deeply personal choice that deserves some serious soul-searching.
Don't let peer pressure sway you. Take a good, hard look at the pros and cons, and make the call that's right for you.
Now, I've met engineers who'd never trade their PhD experience for the world. But others reckon it was the worst decision they ever made.
At the end of the day, a PhD is all about the journey, not just the fancy certificate and those three little letters you get to tack onto your name.
Do you think a PhD in engineering is worthwhile? Will it be even more valuable down the road?
SUBSCRIBE TO ENGINEER CALCS NEWSLETTER
Get daily articles and news delivered to your email inbox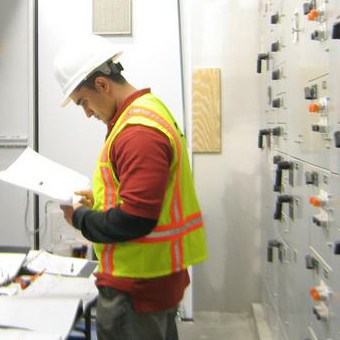 Author Bio: Koosha started Engineer Calcs in 2019 to help people better understand the engineering and construction industry, and to discuss various science and engineering-related topics to make people think. He has been working in the engineering and tech industry in California for well over 15 years now and is a licensed professional electrical engineer, and also has various entrepreneurial pursuits.
Koosha has an extensive background in the design and specification of electrical systems with areas of expertise including power generation, transmission, distribution, instrumentation and controls, and water distribution and pumping as well as alternative energy (wind, solar, geothermal, and storage).
Koosha is most interested in engineering innovations, the cosmos, sports, fitness, and our history and future.