Mastering engineering email writing is an art you need to know, to keep projects running smoothly and within budget.
You might think that writing emails is a trivial part of engineering, or even chose this career path to escape writing altogether. But, let me tell you, you're in for a reality check. It's rare to find an engineering gig where you can completely avoid interacting with others. And if you ever dream of becoming a 10x engineer, you better up your email game.
Emails are the go-to communication tool for several reasons:
Easy to send and receive
Accessible on any device
Everyone's got an email address
Perfect for record-keeping
Simple to search through in email clients
So, it's a no-brainer to become a pro at sending out awesome emails. I send about 40 emails every day, and sometimes even more.
Let's dive into 14 tips that'll level up your engineering email writing skills.
#1 Nail down your email's purpose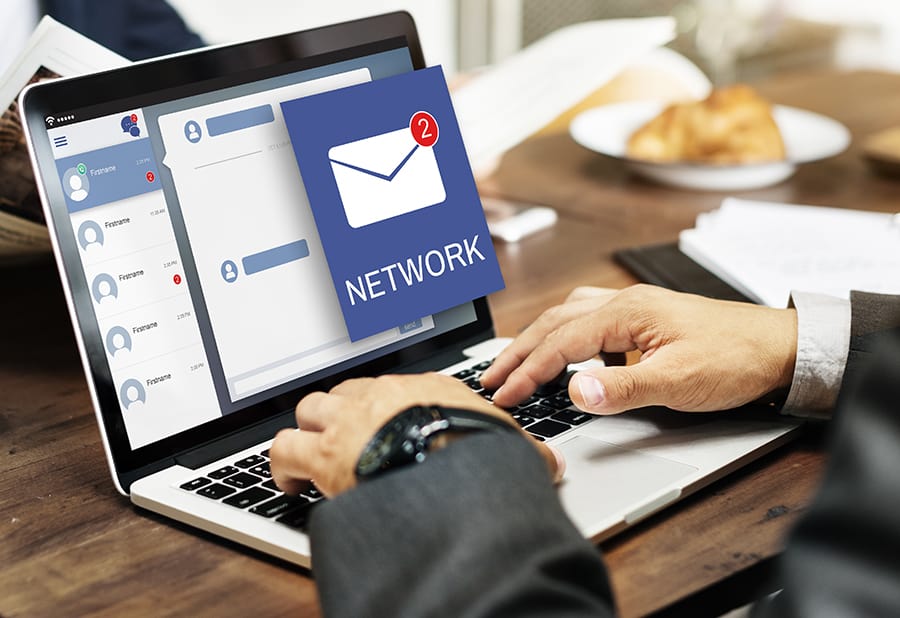 Before hitting send, ask yourself why you're sending the email. If you can't pinpoint a clear reason, maybe it's best not to send it at all. Every engineering email should serve a purpose, just like each screw in a product you design.
In any email, aim to address at least one of the following:
Missing information
Scope clarification
Newly discovered problems
Budget and schedule
Contract and liability concerns
Updates
Questions
Don't let unnecessary emails clutter up and complicate your projects.
#2 Craft a powerful Call To Action (CTA)
Think of your CTA as your Bat signal!
Make your CTA crystal clear and easy to grasp. Avoid confusing the reader or you won't get what you need. Be direct and, if necessary, use bold lettering to emphasize your request.
For instance, if you need to know the distance between two points for equipment placement, your email might look like this:
Please provide the distance from point 'A' to point 'B,' as shown by the red line in the attachment.

I need this information by the end of this week, so I can finalize my design for next week's submission.

Is there anything you need from me to help you gather the requested information?
In this email, I clearly state what I need and convey the urgency of my request. I also ask a question to engage the recipient and elicit a response.
Additionally, this email serves as a record in case I miss my deadline. The recipient can't claim I never reached out, attempting to shift the blame onto me.
#3 Properly introduce yourself
When you're chatting with someone for the first time, kick off the conversation with a friendly introduction. No need for anything too formal, just a simple message like this:
Hi Joe, 

This is (insert name) and I work with (insert company). 

Rob referenced me to you, and I was inquiring about (insert project). 

We've been having issues with (insert issue). 

Could you please explain how we can resolve (insert issue)?
This message lets the other person know who you are and why you're reaching out. Here's a quick rundown of what I've included:
My name
My company
Who connected me
The project
The issue
Plus, I've added a clear call to action. Remember, don't leave them guessing. Be crystal clear with your message.
#4 Control your emotions
Feeling angry or frustrated? Hold off on hitting 'Send.'
If you're super emotional, it's best not to send emails, even if you're addressing a major concern from Tip #1. Why? Because you might end up firing off a hostile email you'll later regret.
My rule of thumb: if you can't add a smiley face at the end of your email, don't hit send. Give yourself some time—maybe sleep on it—and revisit your email with a fresh perspective.
Let's face it, being an engineer can sometimes be infuriating. Maybe another engineer talked down to you. In these moments, rise above and don't stoop to their level.
Once you hit send, your email is out there in the digital world forever. Who knows how many people might end up reading your bitter message?
Don't risk tarnishing your reputation over petty issues.
#5 Get down to the nitty-gritty
You'll notice a recurring theme in this article.
Being thorough and detailed in your explanations is essential to avoid confusion, especially when discussing technical subjects.
For instance, here's an email I sent to a vendor during the construction phase of a project. They were having trouble understanding our work scope for assembling a control panel. Can't say I blame them—the project was far from conventional, despite my initial thoughts.
So, I whipped up a carefully outlined email for the vendor, complete with schematic diagrams.
Snippet from my vendor email
Here's a thorough breakdown of your work scope for the control panel you're supplying.
The PLC in your control panel will gather all the new facility digital and analog inputs. These inputs will then be sent to the existing on-site control panel, and from there to SCADA.
As a result, each input into your PLC corresponds to an output on the I/O schedule contract drawing. This also means there won't be any DOX relays in your control panel, as no facility loads are driven by DOs from it. Instead, the on-site control panel will drive the existing instrument loads (refer to the as-built sheets sent on January 1, 2021).
The existing control panel is currently connected to the District headquarters' SCADA system.
In the future, the existing control panel will be decommissioned as part of a separate project. The incoming signals to the existing control panel (not currently routed through your control panel) will then be redirected to your control panel. This explains the spare I/O cards in your control panel.
My email did the trick, clearing up any confusion the vendor had and clarifying their role in the project.
#6 Spice up your emails with visuals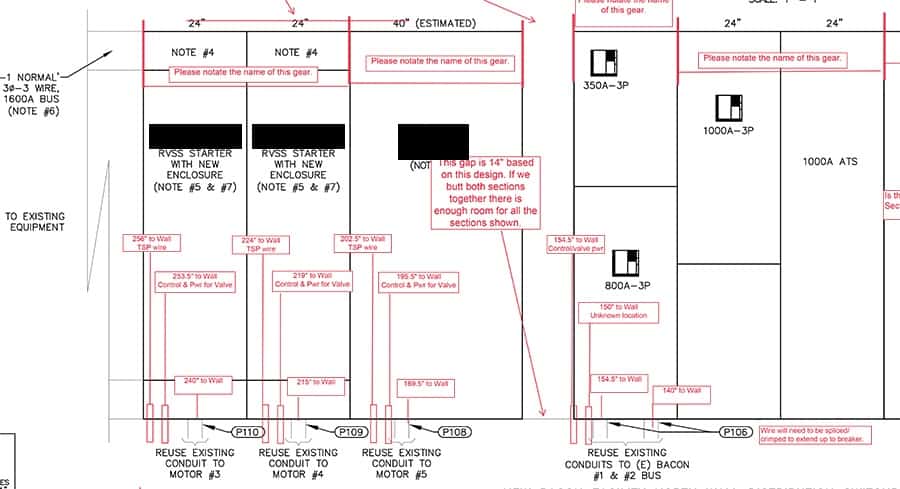 You know the saying—a picture is worth a thousand words.
So, whenever you can, jazz up your emails with pictures and diagrams. Trust me, the recipient will be over the moon with your efforts to make things simpler.
What I usually do is take screenshots of my CAD station design, then bring them into Photoshop and add snazzy arrows and notes as needed. This approach totally beats typing out lengthy paragraphs to explain something. Plus, nobody wants to wade through a wall of text.
I've found that a quick pencil sketch takes just 10 minutes tops. And in return, you could save days or even weeks of precious time spent on endless email exchanges.
#7 Get on your audience's wavelength
Tailor your email's language depending on who you're writing to.
For fellow engineers, feel free to get technical. But when you're reaching out to non-engineers, dial down the jargon. Otherwise, you'll leave the recipient scratching their head.
If someone has to read between the lines, your message might get lost in translation—which defeats the purpose of your email.
#8 Zero in on your recipient
Aim your question at the right person and resist the urge to loop in the whole world.
When you CC a gazillion people, chances are, most of them won't even read your email. And those who do probably won't give two shits about it.
Here's the game plan: direct your email to the person you want a response from in the "To:" field. Then, only "CC:" folks who are actually relevant to your message.
I mean, does your boss really need to be in the loop about how many bolts to order? Probably not. CC'ing a ton of people doesn't make your email any more significant.
#9 Choose active over passive voice
"Hey, check out the attached design. The customer says the structural foundation is too large. It probably won't fit in the allotted project area."
You've roped in 10 people for this email, but who's supposed to respond? No one is even addressed by name. Plus, the message comes across as impersonal and, frankly, baffling. Instead, try this:
Nick and the Structural Team –

Take a look at the attached design with my red-line markups.

Can you tackle the issue shown in Diagram 'A'? The structural foundation extends beyond the allotted project perimeter as illustrated.

I asked the customer if they could expand the foundation area, but they said 'no.' So, please re-design the foundation to fit within the existing space.

What's your recommendation for the re-design? Also, how soon can you get this done?
This message is longer, but it's way clearer. So, in your emails, aim to:
Address a specific person or group
State the problem
State what you have done to address the problem
Include a call to action
In a nutshell, active voice puts the spotlight on the person who'll perform an action—the doer. Passive voice, on the other hand, focuses on the recipient of the action or even the action itself.
#10 Nail your spelling and grammar
It goes without saying—you've got to be a solid writer with spot-on spelling and grammar. After all, writing is an extension of your professionalism.
Plus, bad grammar can twist the meaning of your message in the worst way. Check out this example:
Good grammar: Tomorrow we'll start hammering, John.
Bad grammar: Tomorrow we'll start hammering John.
See? The comma matters. You don't want to whack John with a hammer.
For more writing tips to help you level up, check out these resources:
#11 Give your message a once-over (or four)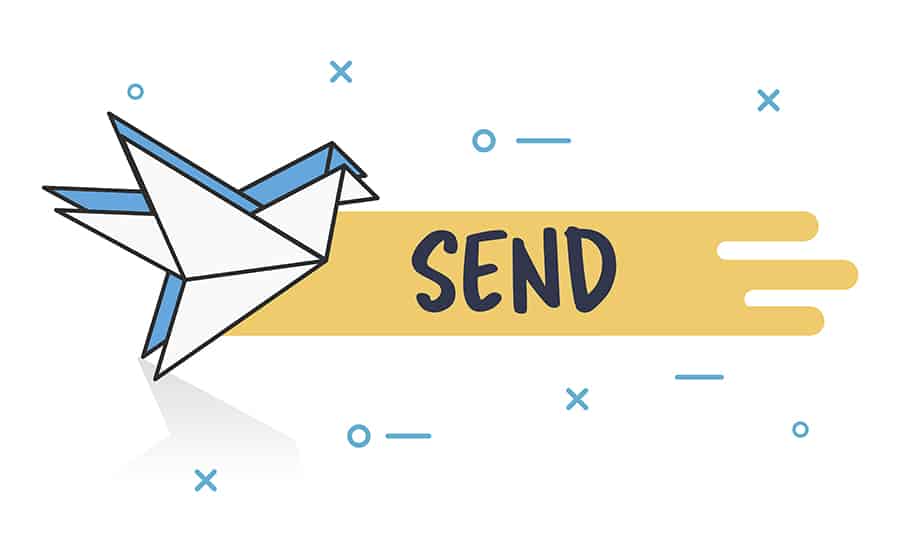 Never send your message's first draft.
I always review my messages at least 3 to 4 times. And if it's a technical email, I double that.
I don't want to send out the wrong info or look like a fool, especially if I've CC'd everyone and their dog. Besides, clarifying a wonky message takes time and effort. So, just write it right from the get-go.
And don't stress about how long it takes you to review your email. With practice, you'll get faster at churning out and reviewing emails.
It used to take me over an hour to craft a lengthy, detailed technical email. Nowadays, I can write and review one in under 20 minutes most of the time.
#12 Keep it snappy
Nobody wants to read War and Peace. Sure, some technical emails will be chunky by nature. Can't help that. But in most cases, you can trim your emails to the bare essentials while still getting your point across.
That's another reason to reread your draft messages over and over. Each time, you can cut more fluff. And by adding pictures and diagrams, you can ditch entire blocks of explanation.
People are busy, and long emails are just daunting. Plus, the longer your email, the more likely you'll confuse someone.
#13 Make your message easy on the eyes
A giant block of text is a nightmare to scan. It's just tough to read!
So, make your content as user-friendly as possible by:
Breaking paragraphs into a few sentences each
Using headers
Highlighting key info with bold text
Quoting with italicized text or a different color (like blue)
Presenting lists with bullet points
Indenting less crucial information
Adding visuals like images or diagrams
The easier it is to digest your content, the better response you'll get.
Here's a snippet of an email I sent to a client. Notice the various formatting tricks I used.
Hello Bob,
Below are my comments and questions based on your review of our original quote. Once we clear up all open items and reach a resolution, we'll provide an updated cost.
ITEM #1: Booster Pump Station motor rating
The "Utility X Standard Arc Flash Settings rev 3" document states:
"Do Not Exclude Any of the Motors
The IEEE Red Book allows motors <50 HP to be excluded from the calculation because of its minimal fault contribution, but Utility X standard will include all motors in the calculation. Leaving this box unchecked will have minimal difference if any at all to the results."
For past Utility X facilities, we assumed 20% of low voltage (120V, 208V, and 240V) panel loading as motor loads.
Please advise if we should make the same assumption for your two (2) project facilities.
A word of caution: don't overdo your formatting. Otherwise, your reader's eyes won't know where to look.
#14 Don't forget that email signature
Make sure to include an email signature in at least your first email correspondence with someone. That way, they know who they're chatting with.
In your email signature, toss in the following:
Full name
Company name
Position
Phone number (office and cell)
Office address
I can't count how many times people have messaged me asking questions without a signature. I'd mistakenly assume they were engineers, only to have to draft a new email to reword my original message.
Just as crucial, the recipient will have a permanent record of your address and phone number. So, they can hit you up in a pinch without having to email you for your contact info.
Engineering email writing wrap up
Polishing your engineering email writing skills is a must. After all, writing in the engineering world isn't the same as shooting off emails to your pals.
If only engineering email writing skills were taught in school. Sadly, engineering education leaves a lot to be desired. That's why I think engineering education needs a serious overhaul.
But I digress.
At the end of the day, solid engineering email writing skills make you a better engineer. Because let's face it—engineering is all about teamwork. No one person can singlehandedly tackle and complete a project.
Which engineering email writing tip really hits home for you? Got any other engineering email writing tips to share?
SUBSCRIBE TO ENGINEER CALCS NEWSLETTER
Get daily articles and news delivered to your email inbox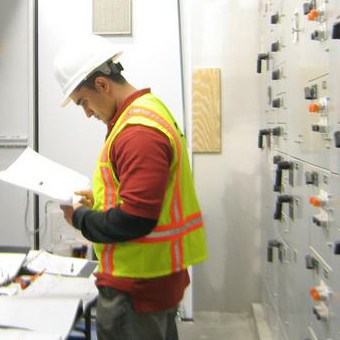 Koosha started Engineer Calcs in 2020 to help people better understand the engineering and construction industry, and to discuss various science and engineering-related topics to make people think. He has been working in the engineering and tech industry in California for over 15 years now and is a licensed professional electrical engineer, and also has various entrepreneurial pursuits.
Koosha has an extensive background in the design and specification of electrical systems with areas of expertise including power generation, transmission, distribution, instrumentation and controls, and water distribution and pumping as well as alternative energy (wind, solar, geothermal, and storage).
Koosha is most interested in engineering innovations, the cosmos, our history and future, sports, and fitness.