Is being an engineer stressful? It can be when a mistake can kill someone or cost tens of millions of dollars in damages.
As a longtime engineer, I'm going to go over 6 factors that I believe dictate stress levels the greatest.
The more of these boxes you check off, the more stress you'll have as an engineer.
#1 Your role as an engineer in the workplace
The type of engineering you do matters. But also, your role as an engineer.
Some engineers only do low-level paperwork. You sit in the office and review or complete various documents.
Or maybe you prepare project cost estimates. If this is your job, there aren't too many problems you can cause.
But, if you have any one of the following roles, your mistakes can be much more devasting:
Top-level manager: signing off on the important design and budget decisions.
Design engineer: designing integral project components.
I find design engineers have the greatest amount of stress. For example, if you design bridges.
A faulty design can lead to death and destruction. It's not like a surgeon who makes a mistake, and one person dies.
Bridge failure can lead to hundreds of lost lives. Then throw in the cost variable as well.
The San Francisco-Oakland Bay Bridge cost was $6.4 billion. Sure, one design engineer's work won't govern an entire massive design.
But, a single poor decision can propagate through a design if uncaught. I've seen it.
Quality assurance engineers
I would also throw quality assurance engineers into the mix. Doing a check on a rocket before launch isn't a walk in the park.
It's quite the opposite. Your job is to check everything for compliance before it goes out the door.
So, you need to be able to make critical decisions under great pressure.
As another example, imagine working on an oil rig. A problem comes up with a high-pressure pipe.
On the spot, you need to solve the problem before it becomes a safety concern.
You need to make tough instant decisions with real problems staring right back at you.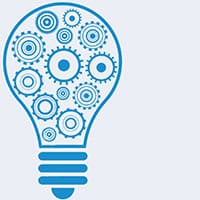 Important Note: the lower-ranked you are, the less stress you'll experience. This is because your higher-ups will check your work before it goes out. 
Also, all your decisions will remain internal to your company. Your decisions can't directly impact the outside world. 
#2 The company you work for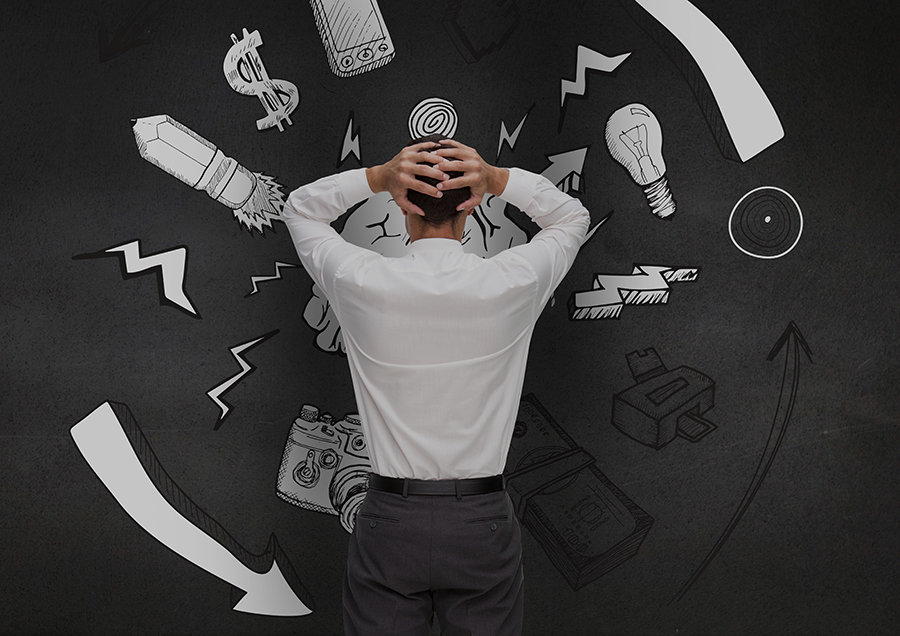 If you're a business founder, your stress levels will skyrocket. It's a given.
You need to manage designs, payroll, business operations, and everything under the sun. The juggling act in itself is stressful.
But even as an employee, work can be stressful depending on the company you work for. Here are some common complaints I hear from various engineering positions:
"I'm constantly given many new projects. I can't breathe."
"Management doesn't listen to anything I say. My suggestions only go ignored."
"A design process doesn't exist. The design workflow is a cluster fuck with nothing organized."
"I work 60 plus hours every week without any boost in pay."
"I travel too much from state to state. It's exhausting."
"Working in the middle of freezing weather makes me miserable."
"My daily commute is 2 hours each way on traffic-jammed highways."
"I take on too much risk as an engineer, and my salary doesn't match."
"No senior support exists to bounce ideas off of and to get input from."
"Why won't my company just hire another engineer or two. I'm doing the work of 3 engineers."
"My phone is constantly blowing up with emails at all hours, 7 days a week."
"I'm tired of doing so much paperwork for only several hours of design work."
The company you work for is a huge driving force in your stress levels. Many of these items I listed are job-specific.
I've seen instances where a bad workplace tainted someone's entire view of an industry.
#3 Your level of knowledge
If you don't know your subject material, engineering will be a challenge. The challenges will quickly turn into all types of stress.
Look back to when you took a difficult exam in school. You stared at each problem, and none of them you could do.
All the while, exam time was quickly running out as sweat poured down your face.
Job stress is kind of like that.
If you don't know how to design something, you'll want to pull your hair out. A design element that should have taken 15 minutes, is now taking 8 plus hours.
Then throw in the fact you're on a tight deadline, and you have hundred other things to do.
You'll want to kick yourself for the 8 plus hours you wasted.
Even more, if you do happen to finally finish the design element, you'll remain stressed. You won't know if you did the design right or not.
This doubt will creep into your mind and cause you even greater stress.
#4 Competition from other engineers
With the globalized world we live in, competition is only increasing. More and more engineers will nip at your heels for your position.
What's more, automation is now overtaking a lot of work. One engineer will now handle the work of two engineers.
With the cost of living soaring, the pressure to keep a job heightens. Even more, if you have a family to support.
So, to ensure you keep your job, you do the following:
Coming on time to work
Staying late at work without overtime pay
Taking work home on the weekends
Not taking vacations
Going the extra mile to please everyone at work
Constantly studying to not fall behind over your knowledge base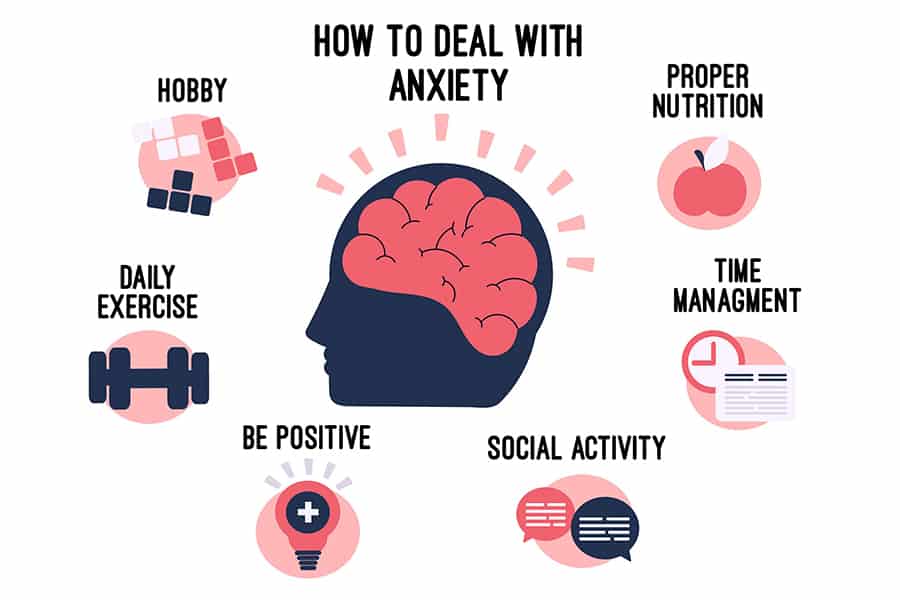 All these things combined will cause you to stress, as you try to fit a perfect employee mold. This all amplifies when you have many other priorities in life to manage too.
So if you have a demanding engineering job on top of kids, life may become miserable quickly.
#5 A bad client or customer
A bad client or customer can be beyond draining.
There's the usual, where project deadlines change, and budgets decrease. This happens from time to time with all types of clients.
But more extreme is when a client constantly breathes down your throat. They want to constantly change your scope of work without paying you extra.
All the while, they nitpick at every design element in your work. They want things changed, even after you both agreed on a decision.
The problem is, some projects are already stressful enough. But now throw in the client variable, and your stress levels can shoot up.
This is actually fairly common in some fields. Because a lot of engineers are effectively playing with large sums of other people's money.
In some instances though, it can become unbearable.
#6 Your interest in your work
If you hate your work, you'll naturally become stressed.
You'll want to be anywhere but at work. Plus, a lot of your work you won't take seriously. This includes the following:
Not responding to emails and calls on time
Your projects are never completed on time
You half-ass your work
You're an ass to others in the office
As a result, your boss or management is constantly breathing down your throat.
Plus, in engineering, you need to constantly learn. You need to have a strong knowledge base to do your work.
Without an interest in your work, you won't be learning on your time off. This will set you behind. And it'll show in your work.
In short, without an interest in your work, all the other issues I've discussed in this article will pop up. You'll either go mad as you boil over, or you'll eventually quit your job.
"Is being an engineer stressful" wrap up
As an engineer, you do your best to ensure public safety and the safety of all your colleagues.
You need to accept you're not superman or superwoman. You'll make mistakes.
And every engineer experiences stress at some level in their career. For some, it's when they size a small wire. For others, it's when they prepare a rocket for launch into outer space.
Frankly, if you never experience stress, something may be wrong with you. Unless you're a cyborg…
Because let's face it, when your work puts many lives at risk, you need to operate at a heightened level. Stress or pressure a lot of times will elevate you to this necessary level.
As a result, you'll do everything to the best of your abilities.
Further, add checks and balances to your workflow to limit your mistakes. The more bulletproof you make your work, the better you can sleep at night.
Is being an engineer stressful for you? How do you overcome the work stress you experience?
SUBSCRIBE TO ENGINEER CALCS NEWSLETTER
Get daily articles and news delivered to your email inbox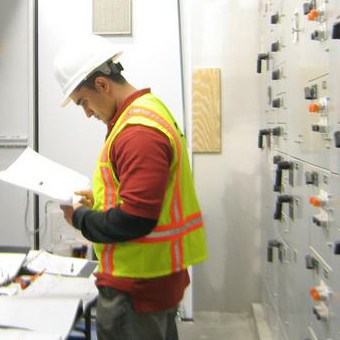 Koosha started Engineer Calcs in 2020 to help people better understand the engineering and construction industry, and to discuss various science and engineering-related topics to make people think. He has been working in the engineering and tech industry in California for over 15 years now and is a licensed professional electrical engineer, and also has various entrepreneurial pursuits.
Koosha has an extensive background in the design and specification of electrical systems with areas of expertise including power generation, transmission, distribution, instrumentation and controls, and water distribution and pumping as well as alternative energy (wind, solar, geothermal, and storage).
Koosha is most interested in engineering innovations, the cosmos, our history and future, sports, and fitness.