What can a professional engineer do? Being a licensed engineer comes with some sweet perks that non-licensed folks just don't have access to.
Let me lay out 5 real-world benefits of snagging that Professional Engineer (P.E.) license – no fluffy prestige talk here. We'll save the whole "engineer" title debate for another day. For now, let's dive in and see if these perks light a fire under you and lead you to the career path you crave. If so, chase that P.E. license, and at the very least, you'll have an extra tool in your arsenal!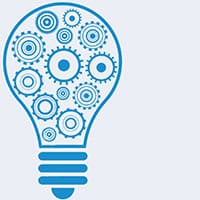 Important Note: I'm assuming you're in an industry where a P.E. license is useful, as not all engineering fields require it.
#1 Sign and seal engineering drawings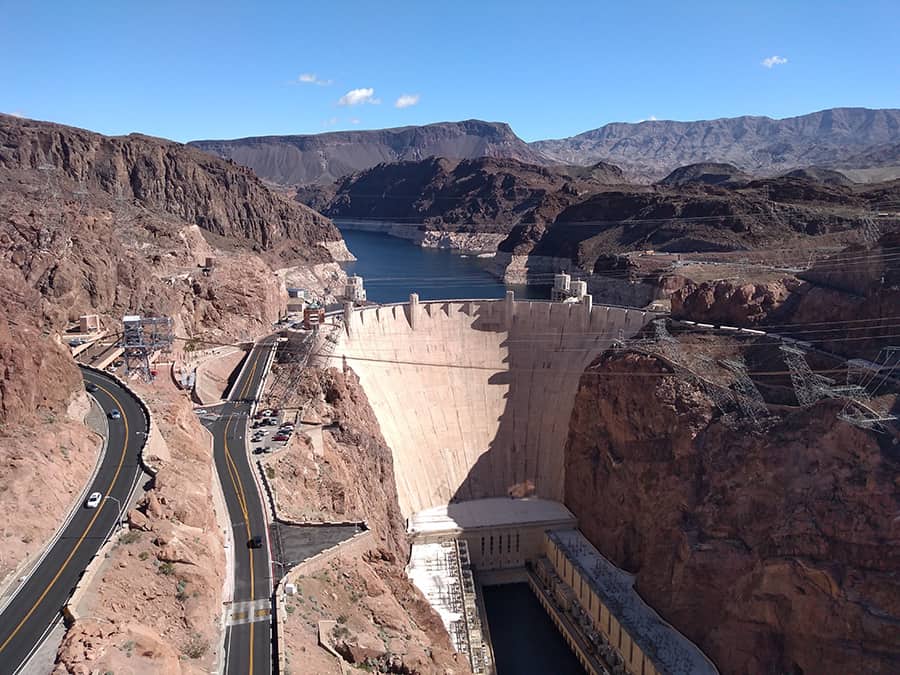 As a licensed engineer, you've got the power to shape the world! You'll be the one signing and sealing engineering plans and drawings that need public authority approval before any construction can kick off. It's kind of a big deal!
But that's not all! Your engineering know-how can benefit a whole range of clients, whether they're public entities or private businesses. Imagine working with a private client who wants to build a state-of-the-art solar panel manufacturing facility. That's a massive project, and they'll need help from all sorts of licensed engineers – civil, structural, mechanical, and electrical gurus.
Take electrical engineers, for example. Their work includes:
Applying for new electrical utility services
Designing power feeds for all facility loads
Developing controls, instrumentation, telemetry, SCADA, and PLCs
Creating procurement and construction specs
Crunching engineering calculations
And that's just scratching the surface! Licensed engineers are the lifeblood of almost all major infrastructure projects.
My personal take on having a P.E. license as an electrical engineer
If you ask me, to make a real impact in the power sector, you need that P.E. license. Without it, you can kiss design work goodbye. But with it, you can tackle all sorts of thrilling projects, like:
Hydroelectric facilities
Wind farms
Generating and transmission facilities
Substations
Water and wastewater treatment plants
Energy management
Protective relaying and coordination
Facility process controls
Let me paint you a picture to show why that P.E. license is so crucial. Picture yourself as a super skilled power engineer with years of experience, but no license. Sadly, you can't work on design projects solo. You'll need to hire a licensed engineer to check and approve your work before moving forward. Even if you're way smarter than the P.E., their stamp of approval is still a must!
I get that this can ruffle the feathers of non-licensed engineers, and for good reason. I've seen some unlicensed engineers who are way sharper than their licensed counterparts. But, they're still stuck behind the licensure gatekeepers.
#2 Employment promotions
Guess what? That Professional Engineer (P.E.) license might just be the golden ticket to unlock new heights in your engineering career! Some private companies will only promote engineers with a P.E. license to high-level positions, like senior or executive roles.
Picture yourself going from an associate engineer to a senior engineer, and maybe even up to the vice president or president of engineering – all thanks to your P.E. license! It's like having a secret superpower for your career.
But it's not just private companies valuing the P.E. licensure. Government agencies are also putting more weight on having a P.E. license for high-stakes roles. So, if your dream job is in the public sector, snagging that P.E. license could be the smart play to rise above the rest.
Pay raise after P.E. certification
Promotions usually come with a sweet pay bump, and let's be honest – many engineers chase licensure for that extra cash. Getting licensed can bring an immediate 10% to 20% pay increase, and maybe even a juicy bonus. But hold up – sometimes that raise doesn't happen.
See, a pay raise usually follows an increase in responsibility, not just a shiny new credential. Just because you've got your license, it doesn't mean you'll suddenly lead and approve projects solo. You might still be working under a principal engineer who reviews and approves your work.
And let's be real, getting a P.E. license doesn't magically make you a genius. Personally, I didn't feel a huge difference in my technical skills after getting licensed. So, don't expect your responsibilities and productivity to skyrocket overnight. Remember, a wise engineer once said:
"You can hold a P.E. license, and still be a dumbass!"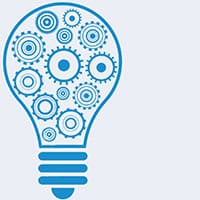 Important Note: You might need to switch companies to score a higher salary, or ask for extra responsibilities at your current gig. Plus, your company's size can hugely impact your earning potential.
#3 Increased responsibilities
In #2 Employment promotion, we mentioned that a pay bump often comes with more responsibility – and that's the name of the game!
As a licensed professional, you'll enjoy career-boosting responsibilities like:
Leading projects from A to Z
Stamping and sealing projects
Managing the engineering and business sides of projects
Making critical, multi-million-dollar, and life-or-death decisions
With a license, you're now the expert in charge, and people will look up to you as such. You'll be the go-to guru for all questions and issues, and you'll have the final say. It's an exhilarating and fulfilling role that comes with great responsibility and even greater rewards.
#4 Serve as a qualified expert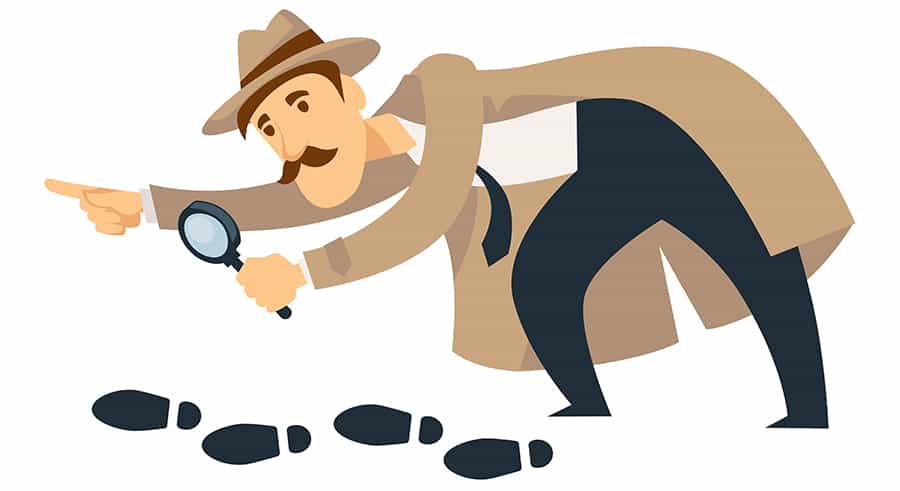 Forensic engineering is where engineering expertise meets legal cases. Whenever there's a product failure, a forensic engineer enters the picture.
Their job is crazy interesting – they play detective, piecing together what happened and why. In some cases, they even testify in court as a neutral expert witness. Not my cup of tea, but some engineers are all about it.
To work as a forensic engineer in the public sector, a P.E. license is a must. For many engineers, this is a massive motivation to chase licensure – they get to do riveting work, investigating engineering incidents like bridge failures, building collapses, transformer explosions, car accidents, high-voltage electrical shocks, and more.
It's like being Sherlock Holmes with an engineering twist! The goal is to nail down what went wrong and whether the incident could've been prevented. Forensic engineers figure out who's responsible and suggest ways to enhance future designs.
A forensic engineer, for example, would investigate a bridge collapse by determining its cause, assessing whether it could have been prevented, examining the responsibilities of the construction team and engineers, and proposing improvements for future bridge designs.
#5 Start a business
Loads of licensed engineers are taking the plunge and kicking off their own design consulting firms, working on thrilling projects in both the public and private sectors.
With your own design firm, you can cherry-pick the projects that spark your interest. For example, you could tackle low-level building lighting projects in the power sector, like designing 120-volt lighting for supermarkets or malls. Or, if you're craving more adventure, you could take on massive infrastructure projects like:
Powering tunnel boring machines that'll bore 50-foot diameter underground water tunnels
Building large 230,000-volt city substations
Designing nuclear power plants
Constructing wind turbines that generate 10 megawatts or more for offshore wind farms
Building mega hydroelectric power plants
And the best part? Running your own business can offer financial stability, even during economic slumps. You'll be the boss of your own destiny, and the more you hustle, the greater the rewards.
So, if you're up for the challenge, snagging your P.E. license can be the launchpad to an exhilarating and satisfying career path in engineering. The sky's the limit!
"What can a professional engineer do?" wrap up
Getting your PE license is totally doable if you're willing to put in the effort to study. And believe me, the perks are massive! You can turbocharge your career growth if you play your cards right.
So, if you have the shot to get your P.E. license, go for it! You've got nothing to lose, and you'll discover a fresh perspective on what you love doing. Plus, you'll keep your career options wide open.
What benefits do you see in holding a professional engineer license? Do you think a professional engineer license is worth the chase?
SUBSCRIBE TO ENGINEER CALCS NEWSLETTER
Get daily articles and news delivered to your email inbox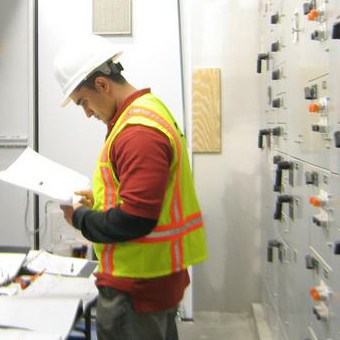 Author Bio: Koosha started Engineer Calcs in 2019 to help people better understand the engineering and construction industry, and to discuss various science and engineering-related topics to make people think. He has been working in the engineering and tech industry in California for well over 15 years now and is a licensed professional electrical engineer, and also has various entrepreneurial pursuits.
Koosha has an extensive background in the design and specification of electrical systems with areas of expertise including power generation, transmission, distribution, instrumentation and controls, and water distribution and pumping as well as alternative energy (wind, solar, geothermal, and storage).
Koosha is most interested in engineering innovations, the cosmos, sports, fitness, and our history and future.