What do consultant engineers do? They provide expert advice, manage projects, and whip up designs that tackle real-world problems head-on.
Working with clients from private businesses to government organizations, projects can be anything from simple tasks to mind-bogglingly complex challenges.
To offer you a glimpse into the thrilling world of consultant engineering, I'll take you on a journey through 10 design-focused projects I've personally spearheaded.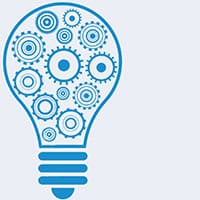 Important Note: Not all consultant engineers focus on design work – the type of work consulting firms undertake depends on their specialization, especially for smaller firms.
#1 Analysis studies for existing substation
I conducted several engineering studies for a distribution substation that converts power from 115kV to 12.47kV. This substation serves an 18MW hydroelectric plant and a 36MW co-generation facility that transforms steam from papermaking into electricity, which is then sold.
Typically, before upgrading a substation, it's common to conduct specific engineering studies.
Detailed work scope
Conducted ground grid analysis and design
Wrote substation feasibility analysis report
Performed short circuit and coordination studies
Calculated relay settings for the substation's 115kV transmission system
Created uploadable relay setting files for the protective relays
#2 Geothermal power plant refurbishment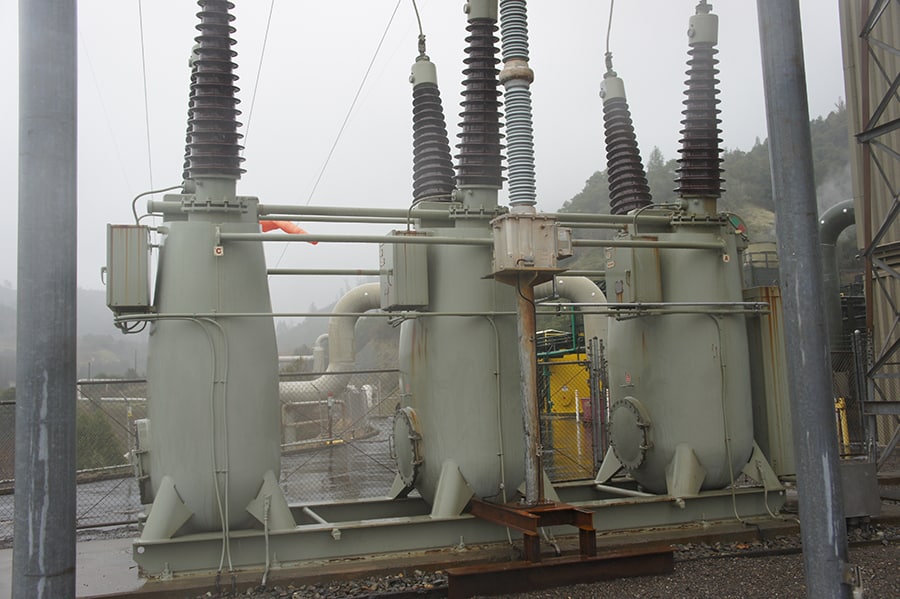 I took the lead as the electrical engineer for refurbishing five aging geothermal power plants with a total capacity of 300MW. These power plants, like many others across the U.S., desperately needed refurbishment due to their aging infrastructure.
Detailed work scope
Investigated existing power plant documentation and site conditions
Designed new 21kV substation equipment
Performed calculations for relay settings, Current Transformers (CTs), Power Transformers (PTs), and conductors
Conducted ground grid analysis and design
Investigated high-voltage bus clearances
Designed new metering and control room facilities
Prepared one-lines, three-lines, DC circuit schematics, and panel wiring diagrams
Created settings for microprocessor protective relays for the 230kV substation and generators
Provided bid assistance and reviewed submittals
#3 Semiconductor fabrication plant upgrade
I had the chance to upgrade the old electrical infrastructure for a semiconductor manufacturing plant. I also troubleshooted plant issues by reviewing historical data from the equipment and discussing problems with facility staff.
Detailed work scope
Inspection Services
Inspected installation of existing tools, equipment, and electrical facilities
Prepared new design features for new plant equipment
Conducted an electrical audit of facility practices and procedures
Acted as an inspector on record for new facility installations
Design Services
Designed installation packages for new plant tools, including specifications, block diagrams, and power infrastructure design
Designed and coordinated 12kV paralleling switches and modified the existing 12kV distribution system
Performed harmonic and short circuit analysis
Bid Services
Prepared specifications and plans for bids
Assisted with bid services
Training Services
Set up workshops with the facility engineering staff for training
#4 Analysis and design of a new solar farm 
I designed an 840 kW solar farm that generates about 2,000 megawatt-hours per year, requiring 5,253 photovoltaic modules.
Detailed work scope
Performed facility load calculations
Prepared 12.47kV utility-interconnect application and coordinated with the utility representative
Sized all solar electrical equipment and components
Prepared specifications and plans for bidding
#5 Hydropower plant refurbishment
I gave an old, crumbling two-unit hydroelectric facility a much-needed facelift. With a capacity of 1.5 MW, the plant was in desperate need of an overhaul to improve its reliability.
Detailed work scope
Pipeline refurbishment
Prepared plans and specs for new electric motor-operated valves and instruments
Looked over existing equipment facility plans and specs
Delivered all the engineering, programming, and commissioning needed to incorporate new facility controls
Programmed Programmable Logic Controllers (PLCs)
Offered a helping hand with construction management services
Water treatment plant controls refurbishment
Designed control room panels packed with PLC-based and manual controls, including instrumentation, videographic recorders, flat-panel monitors, and operation consoles
Crafted new instrumentation and PLC-based controls
Designed new motor operations and controls for filter valve operators, including new chemical metering pumps and magnetic flow meters
Protective relaying and modifications
Designed new protective relaying with settings
Created PLC-based controls with a user-friendly Human Machine Interface (HMI) terminal interface
Modified existing plant power infrastructure, instrumentation, and controls
New generator step-up transformer
Prepared preliminary transformer specifications
Compiled a list of recommended installation requirements for transformer installation
Reviewed supplier bids and checked submittals for contract compliance
#6 Electrical infrastructure design for a food factory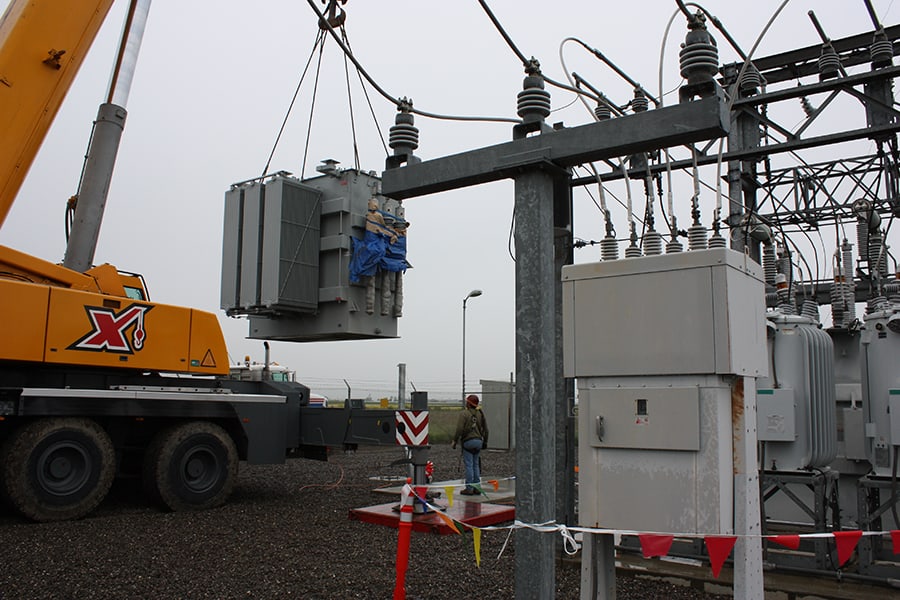 I designed the electrical infrastructure for a world-renowned food factory that took over an old factory with pre-existing electrical infrastructure. To save on costs, the aim was to reuse as much of the existing electrical system as possible.
Detailed work scope
Designed a new 21kV to 480V double-ended substation, which included the following:

(3) 21kV SF6 circuit breakers
(2) 21kV revenue metering positions
(8) 21kV substation disconnects
(12) 21kV metal-enclosed fused disconnects
(2) 5MVA, 21kV to 4.16kV transformers
Designed instrumentation, controls, and protective relaying
Conducted ground grid analysis and design
Performed short circuit and coordination studies
Relocated existing unit substations to support plant process modifications
Refurbished 60kV facility substation, which includes the following:

New transformer
New utility incoming termination and metering structure
Provision for future 115kV circuit switcher
Fiber-optic communication
#7 Upgrade of an existing water pump station
I upgraded a worn-out water pump station that needed to increase its capacity to keep up with the growing city population.
Detailed work scope
Designed a new switchboard, Motor Control Center (MCC), Automatic Transfer Switch (ATS), and generator
Created an integrated control panel with PLC-based controls
Upgraded facility instrumentation
Replaced outdated motor starters with Variable Frequency Drives (VFDs)
Added radio telemetry for good measure
Coordinated with utility reps and prepared a new utility electrical service application
Provided construction and pre-bid services
#8 Replacement of an outdated hydropower plant
I replaced equipment in a century-old powerhouse that generates over 100 MW of electricity, transmitted out via 230 kV transmission lines. The powerhouse was in a sorry state, with devices and components on the verge of failure. Unfortunately, such facilities are all too common and cause a heap of problems.
Detailed work scope
Replaced three high-voltage circuit breakers
Swapped out three generator neutral grounding transformers and associated field cables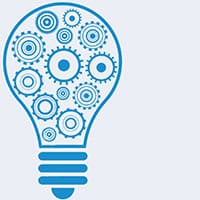 Important Note: Replacing old equipment isn't a walk in the park; it's pretty intricate work. You have to consider all the wiring, equipment interfacing, and physical space constraints.
#9 Wind farm substation refurbishment and electrical infrastructure design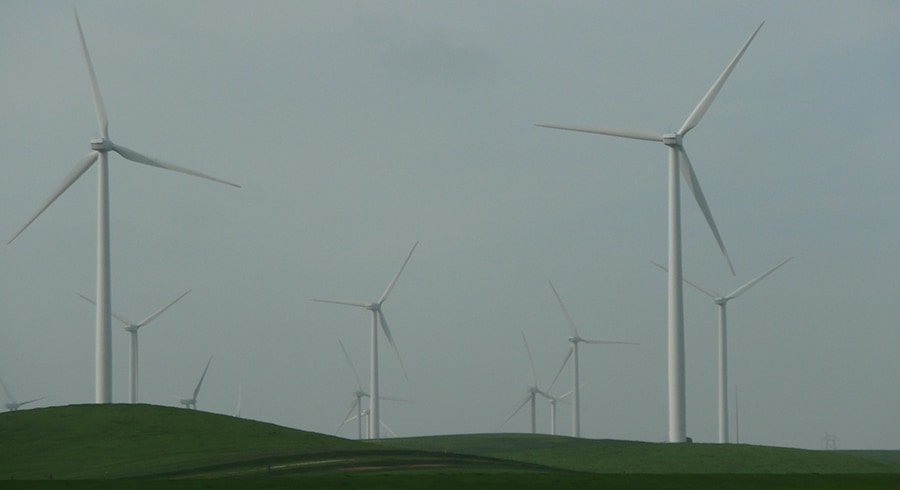 I lent a helping hand to a utility-owned wind farm, expanding their substation to make room for an additional 128 MW of wind turbines. This expansion involved adding some shiny new equipment, like 230 kV circuit breakers and 230 kV to 34.5 kV 200 MVA transformers.
Detailed work scope
Picked out circuit breakers and transformers
Whipped up Engineering, Procurement, and Construction (EPC) contract plans and specs
Designed power systems following utility standards
Crunched numbers for equipment insulation, Current Transformer (CT) saturation, and battery sizing
Analyzed the configuration of 34.5 kV underground circuits for 1.6 MW induction generators
Conducted load flow and power factor analysis
Designed a relay protection system
Analyzed and designed a ground grid
Served as the Engineer of Record
#10 Analysis of power distribution system reliability 
I analyzed over 40 miles of above and underground electrical high-voltage lines. These lines connected two substations, complete with backup generators. This analysis helped maintain long-term power system operations for better reliability.
Detailed work scope
Completed a power system reliability study
Prepared a reliability block analysis
Conducted an equipment failure and rating study
Performed a power quality study
Prepared new engineering drawings with construction and procurement specs
Developed an energy management strategy to pinpoint underperforming equipment
"What do consultant engineers do?" wrap up
If you're game for some awesome engineering design work, then being a consultant engineer might be right up your alley! I've had the chance to work on a wide array of projects, all thanks to my consultant role.
But heads up: the company you work for makes all the difference. Depending on where you land, you could be diving into super technical projects or barely getting your hands dirty with engineering work. So, find a company that matches your interests and goals.
Or, why not start your own consulting engineering business? It's not everyone's cup of tea, but it could be a thrilling opportunity for the right person.
In a nutshell, if you love tackling new challenges and exploring fresh ideas, becoming a consultant engineer could be your ticket to an exciting career!
What are your thoughts on consultant engineers' work? Do you think there will be more demand for consultant engineers in the future?
SUBSCRIBE TO ENGINEER CALCS NEWSLETTER
Get daily articles and news delivered to your email inbox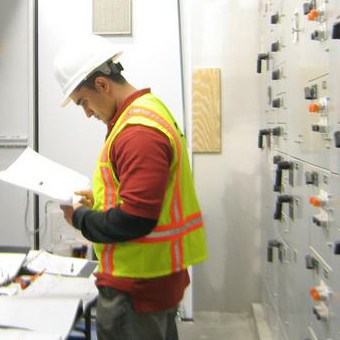 Author Bio: Koosha started Engineer Calcs in 2019 to help people better understand the engineering and construction industry, and to discuss various science and engineering-related topics to make people think. He has been working in the engineering and tech industry in California for well over 15 years now and is a licensed professional electrical engineer, and also has various entrepreneurial pursuits.
Koosha has an extensive background in the design and specification of electrical systems with areas of expertise including power generation, transmission, distribution, instrumentation and controls, and water distribution and pumping as well as alternative energy (wind, solar, geothermal, and storage).
Koosha is most interested in engineering innovations, the cosmos, sports, fitness, and our history and future.