Substation construction sequencing for rehabilitation projects requires a stepped approach. It's the only way to avoid construction mishaps.
Especially when it's an energized substation that needs to continue feeding existing loads.
In my discussion, I'm going to go over a substation refurbishment project I've done.
I will show how a stepped approach was necessary to ensure the construction ran smoothly. Just as important, to meet all the customer's project specifications.
This will show you how to avoid construction challenges with refurbishment projects. Because these types of projects are never straightforward.
Let's now get started, and review the substation refurbishment project.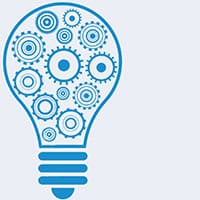 Important Note: I'm leaving out a lot of project details. The project is too wide in scope to list everything. But this discussion will give you a general overview of substation construction sequencing. 
Substation project overview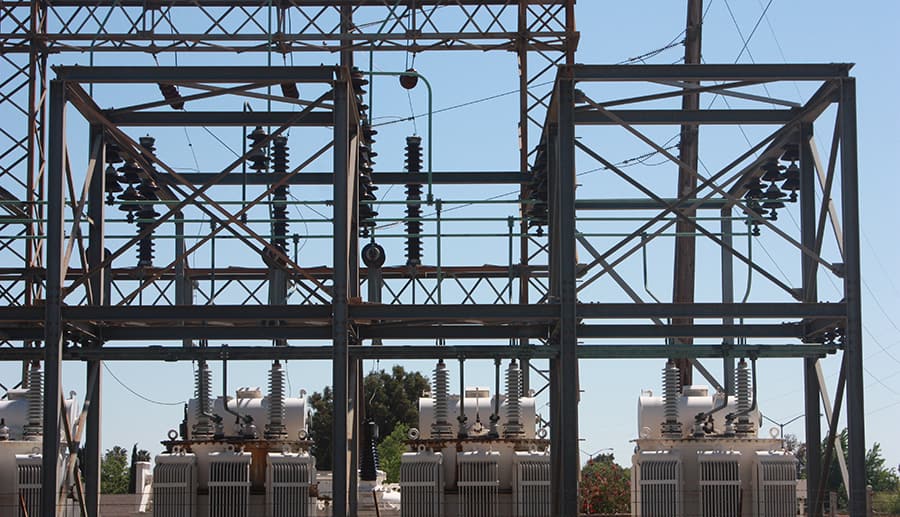 The project consists of the rehabilitation of two single-owner 69,000-volt substations. Also, both substations interface together.
The following is more information on each substation:
Substation A: powers Station A
Substation B: powers Station B, and also powers Station C via a 416o-volt overhead line
Then between Substations A and B, a second 4160-volt overhead line exists. This line provides an alternate path for load support between the two substations.
In other words, if Substation A goes down, Substation B can pick up its loads. And vice versa.
Now, why does the customer want to refurbish these substations?
Mainly, because the substations are nearing the end of their service lives. Most of their equipment is near 70 years of age. This is very old for electrical equipment.
At this age, equipment maintenance increases, and there's a loss in system reliability.
What's more, is the difficulty in finding replacement parts for the substations. Because their parts simply aren't made any longer given their age.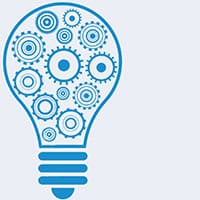 Important Note: replacement parts are often overlooked with older operating stations. 
Customers see their equipment is operating perfectly well. So, they don't find it necessary to upgrade their station. But out of the blue, a piece of equipment suddenly fails. 
Your operations will then be in shambles because a replacement part doesn't exist. 
Substation rehabilitation goals
To replace all aging equipment of both substations. Newer installed equipment will remain though.
That said, the new equipment for this project will be more efficient and reliable. At the same time, this equipment will meet current safety standards and regulations.
As a result, providing a more reliable power supply to all customer facility loads.
What's more, the customer wants minimum outage time in the construction phase. Because the substations feed active running loads.
This requires special planning to ensure outage time is minimal at both substations. Plus, this highly influences the engineering design approach.
With that out of the way, let's go over the project challenges and constraints.
Substation refurbishment challenges and constraints
The substation refurbishment has design, operational, and construction constraints.
Let's first start with the design constraints.
The customer wants to avoid the need to acquire additional land. So, all construction needs to remain within the existing substation perimeter fence.
This adds a whole new layer of complexity because of equipment clearances. All electrical equipment has set required clearances and separation. We need to thus complete our design carefully in a fixed footprint of land.
Next, the operational constraints are clear cut. The customer wants to minimize the downtime of the substations during construction. Because the customer has existing loads to feed, that can only be down for a short period of time.
Finally, the construction constraints are the following:
Discovery of mineral oil contamination of soil
Equipment delivery delays
Contractor's work performance
Each of these construction constraints could delay the project significantly. And time is money!
Design approach discussion
Now we can go over three possible design approaches. Each approach will affect the substation construction sequencing differently.
Approach #1: construction with de-energized substations
The simple approach to the substation reconstruction is to shut both down. Then, have the utility disconnect the incoming 69,000-volt spans.
Thereafter, clear all the substation equipment. This includes the removal of structures and the demolition of all foundations.
The issue with this approach is the extended required outage. The outage time would be around 3 to 6 months.
What's more, when excavating, the contractor may find mineral oil contamination in the soil. The outage time will then further increase.
This goes against the customer's requests.
Approach #2: construction with energized substations
Construct new facilities within the energized substation perimeters. Certain existing facilities will remain in service.
By 'facilities' I'm referencing substation equipment. Like the transformers and switchgear.
This approach allows station loads to continue receiving power alongside ongoing construction.
Approach #3: construction with de-energized substations and backup diesel power
Supply backup power to each of the stations, when the substations are taken out of service. The stations would of course operate at a reduced capacity for the interim.
This requires the contractor to rent diesel engine generators with in-base fuel tanks.
The cost for this approach would be the following:
Rental of the generator units
Temporary cabling
Fuel
Security
Site operator
Operating heavy loads day after day will get expensive fast. Thus, the cost is a huge factor in this approach.
Finalized design approach
Because the customer doesn't want an extended outage, we'll go with Approach #2.
In this approach, we first reconstruct Substation B and THEN Substation A.
The 4160-volt distribution line between Substations A and B will remain in service.
The existing Substation A transformer will feed all the loads. It has the capacity to serve 50% of the loads at Stations A, B, and C.
Remember, Substation B feeds Station C from its other existing 4160-volt distribution line.
Because of this, we can take Substation B completely out of service. Of course, we keep the 4160-volt riser structure in the substation.
At this point, Substation B can be completely refurbished. All the while, we maintain our mentioned percentage of the load capacity in the power system.
What's great is, Station B and C loads won't be further affected either. Even if construction delays do happen.
Substation B completion and the start of Substation A construction
Substation B work is complete. We then reuse the 4160-volt distribution line between Substations A and B.
This line will back feed the existing Substation A 4160-volt switchgear. In other words, Substation B will now feed Substation A.
This allows for the removal of all Substation A equipment, structures, and foundations. The 4160-volt switchgear at Substation A we keep though. Again, it's helping us power Station A loads.
When construction at Substation A is complete, we then take a short outage. This will allow for the removal of the existing 4160-volt switchgear lineup. Thereafter, the installation of the new lineup of equipment begins.
Once the work finishes, Substations A and B would be fully restored. They both can now serve their respective loads at Stations A, B, and C at 100% capacity.
Backup power benefit to Approach #2
Our 4160-volt backup power arrangement would use utility power. Thus, the contractor wouldn't need to rent diesel generators for the substation sites.
This would save a lot of money and headache.
In short, this design approach best meets the customer's project objectives.
New facilities will remain within the substation fencelines. Also, outage times will remain minimal and project costs won't grow astronomically.
Stepped approach to the substation construction sequencing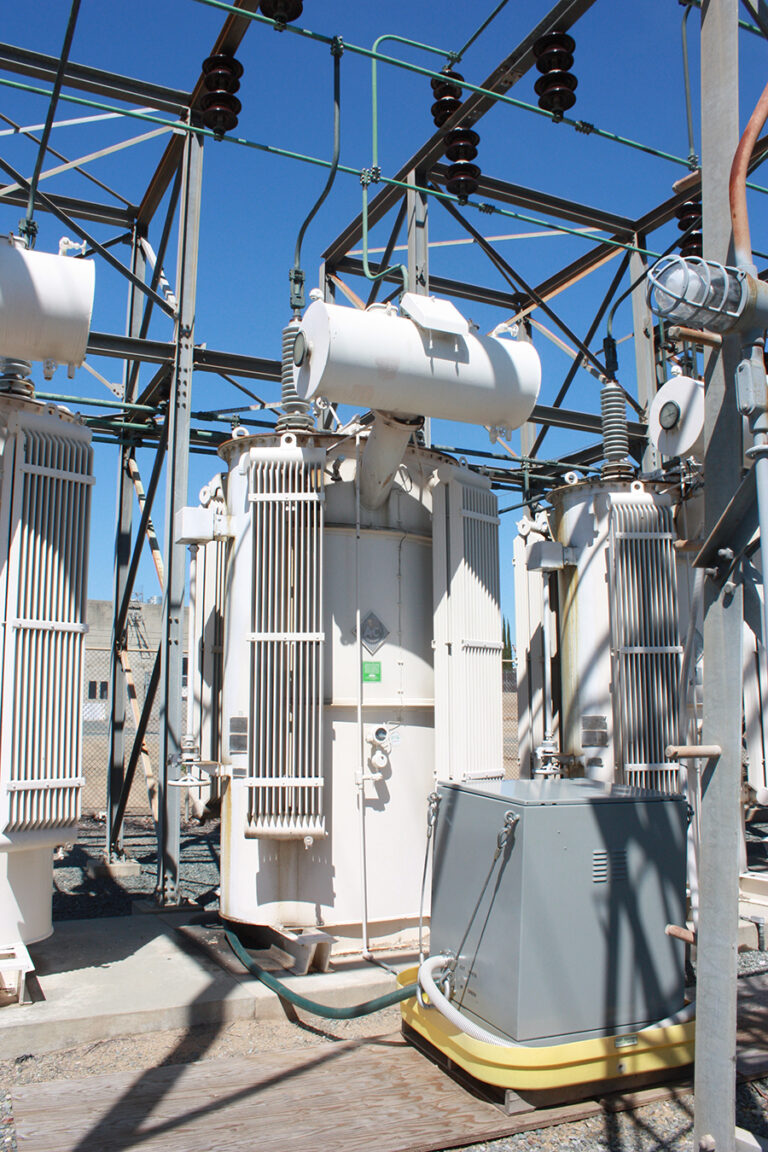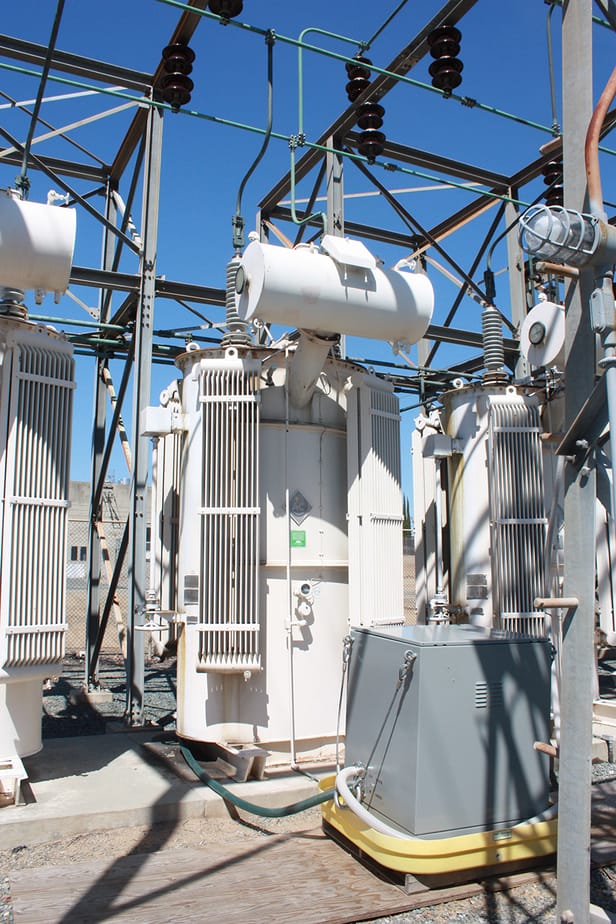 The staging efforts take time and a certain level of creativity. I go over the 7 steps on how to be a creative engineer.
Because you need to explicitly write out how you want the construction work to unfold.
And the work approach won't be obvious to you. It requires a certain level of field experience to puzzle things out. Hence the importance of hands-on work and real-world experience in engineering.
This will allow you to meet a customer's demands without endless construction problems.
That said, each substation has its own sequence of work we'll go over.
Also, it's important to realize, the staging of both substations goes hand in hand. Thus, it's important to first list out the construction sequencing for each substation.
Then, you compare the staging of each substation together for compliance.
Substation B construction sequencing
#1) Customer to energize 4160-volt distribution line from Substation A to Substation B.
#2) Customer to open the 69,000-volt main breaker, the 69,000-volt line disconnect switch, and the transformer 4160-volt main disconnect switch at Substation B.
#3) Customer to close the 4160-volt disconnect switch connecting to Substation A.
#4) Utility to open jumper at their 69,000-volt pole to de-energize 69,000-volt span into Substation B.
#5) Contractor to install construction fence and barriers around 4160-volt riser structure that is to remain in service at Substation B.
#6) Contractor to begin demolition and construction work at Substation B.
#7) Substation B construction is complete. Contractor requests restoration of utility power.
#8) With all utility 69,000-volt incoming span restored and all equipment and facilities installed and tested, cutover of Substation B to service is to occur.
#9) Customer will de-energize the 4160-volt distribution line from Substation A and open the 4160-volt disconnect on the line at Substation B.
#10) Contractor will make the connection of the new Substation B facilities to the new 4160-volt riser structure. Also, connect the existing incoming spans to the structure reconnected from the old termination structure.
#11) Contractor to energize Substation B to feed Station B and C.
Substation A construction sequencing
#1) Utility to de-energize Substation A via 69,000-volt fused disconnect.
#2) Customer to close the 4160-volt switch connecting to the overhead 4160-volt line. The Substation A 4160-volt switchgear will now be back-fed from Substation B.
#3) Customer to close Substation B's 4160-volt disconnect for the line connecting to Substation A.
#4) Utility to remove span from pole to 69,000-volt incoming structure.
#5) Contractor to proceed with demo and construction. This includes the 69,000-volt structure and equipment, and the main transformer.
#6) Utility to install span from pole to new 69,000-volt incoming structure.
#7) Contractor to test and commission transformer and 69,000-volt equipment.
#8) Customer to de-energize 4160-volt line from Substation B to Substation A.
#9) Contractor to proceed with demo and installation work on 4160-volt switchgear and metering.
#10) Contractor to demo and replace existing 4160-volt Station A feeder cables in existing conduit.
#11) Contractor to re-energize Substation A via 69,000-volt transformer once testing and commissioning of the 4160-volt gear are complete.
"Substation construction sequencing" wrap up
Construction sequencing is a big part of large engineering projects. In fact, the staging efforts can take just as much time as the engineering design.
Because a misstep in construction can delay a project substantially. Even more, a misstep can cause expensive design failure problems.
Just as important, the construction staging can highly influence the design work itself.
For this reason, it's important to first iron out the construction sequencing approach. Do this at the beginning of a project. This will then give you a roadmap to follow for your design work.
The takeaway is, for large engineering projects you need to properly plan ahead. Don't underestimate any part of a project.
What are your thoughts on substation construction sequencing? What type of project planning do you do for large engineering projects?
SUBSCRIBE TO ENGINEER CALCS NEWSLETTER
Get daily articles and news delivered to your email inbox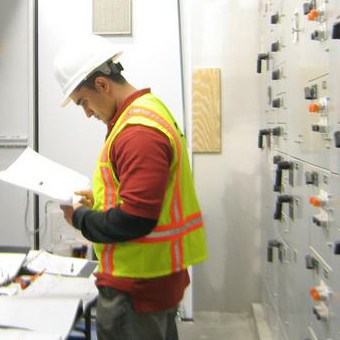 Koosha started Engineer Calcs in 2020 to help people better understand the engineering and construction industry, and to discuss various science and engineering-related topics to make people think. He has been working in the engineering and tech industry in California for over 15 years now and is a licensed professional electrical engineer, and also has various entrepreneurial pursuits.
Koosha has an extensive background in the design and specification of electrical systems with areas of expertise including power generation, transmission, distribution, instrumentation and controls, and water distribution and pumping as well as alternative energy (wind, solar, geothermal, and storage).
Koosha is most interested in engineering innovations, the cosmos, our history and future, sports, and fitness.